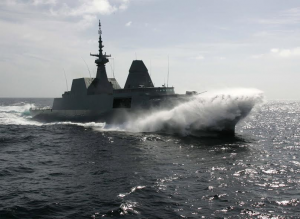 Singapore. 15 May 2017. A long-term partner of Singapore,DCNS is willing to strengthen its cooperation with local industry to enhance the city-state's sovereignty at sea and contribute to protect its strategic interests. The ultimate exhibition for the maritime defence community in Asia-Pacific, IMDEX 2017 will be a great opportunity for DCNS to showcase its expertise and meet key-players on the Asia-Pacific market.
Already well implanted in the Asia Pacific region with several ongoing programs in India, Australia or Malaysia, DCNS is committed to establishing long-term partnerships with local industry and shipyards to enhance its clients' local high-tech industrial content.
DCNS has a strong commitment in Singapore where it opened its first subsidiary in Asia, DCNS Far East, in 2005. The Group relies on its subsidiary to reinforce its partnership with Singaporean naval defense industry and its participation in naval defense projects launched by the Republic of Singapore Navy (RSN).
DCNS already has a successful experience with the RSN for the design and construction of six Formidable-class frigates, today considered as the most advanced surface combatants in Southeast Asia. In the frame of this program, DCNS developed close cooperation with local shipyard Singapore Technology Marine: while the first frigate was built in DCNS shipyard in Lorient (France), the other five were built in Singapore, through a full transfer of technology.
In the continuity of this program, together with DCNS Far East, DCNS further strengthened its cooperation with the Singaporean industry to provide engineering, technical and maintenance support to the frigates of the RSN. Today, the company also ensures the maintenance of the French Navy's Pacific-based surveillance frigates and extended its activities over the past years to provide expertise in port security systems, a deterrent device designed to protect military and civil assets.