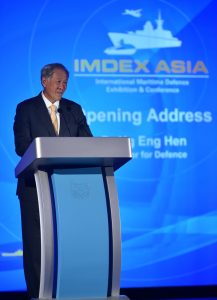 By Suresh Somu
Singapore. 16 May 2017. It is a jamboree of 
30 navy chiefs, vice navy chiefs, and directors-general of coast guards, as well as about 40 flag-rank officers from 44 nations, more than 230 exhibitors from around the world participating in this year's IMDEX 2017. The event inaugurated by Singapore's 
Minister for Defence Dr Ng Eng Hen 
has 28 warships from 20 countries taking part in this event.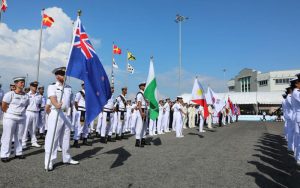 46 warships from 21 countries, including Singapore, were there during the inaugural International Maritime Review (IMR) hosted by the Republic of Singapore Navy (RSN) . A parade, a land review and a sea review formed the impressive review. In addition to host country Singapore ships from United States, China, Russia, France, Malaysia, Indonesia, Thailand, Sri Lanka, India, Australia, New Zealand, Japan, South Korea, Myanmar, Philippines, Canada, Pakistan, Vietnam, Bangladesh and Brunei.were also participants at the review.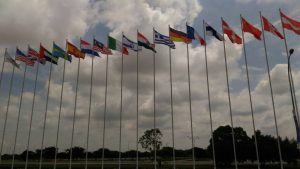 Dr Ng highlighted the importance of maritime trade to Asia, and the need to maintain open sea lines of communication. He said, "The seas around us are strategic and will remain so far into the future." He added that "these sea lines of communication, or SLOCs, must remain open and stable for all to use – SLOCs are the global commons which we and all other stakeholders must collectively protect and preserve. Integral to these collective efforts is dialogue and cooperation, supported by the institutionalisation and acceptance of a rules-based order by all countries."
He added that the Republic of Singapore Navy (RSN) plays a major role in strengthening efforts to tackle regional maritime security threats, through the Malacca Straits Patrol with Indonesia, Malaysia, and Thailand, as well as our offer of the Information Fusion Centre in Changi Naval Base to assist in regional efforts to combat maritime terrorism.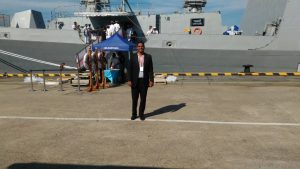 In conjunction with IMDEX Asia 2017, the RSN is co-organising the International Maritime Security Conference 2017 with the S. Rajaratnam School of International Studies, as well as the International Naval Engineering Conference 2017 with the Institute of Marine Engineering, Science and Technology.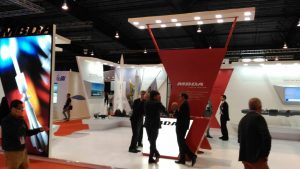 The RSN is also hosting the 6th Western Pacific Naval Symposium Multilateral Sea Exercise, the 2nd ASEAN Maritime Security Information-Sharing Exercise, and the Maritime Information Sharing Exercise 2017 during this period. These conferences and exercises provide excellent opportunities for navies and maritime enforcement agencies to strengthen their friendship and forge practical cooperation.
The RSN also signed two bilateral agreements with the Royal Thai Navy (RTN) and Philippine Navy (PN) on 14 May 2017 on the sidelines of IMDEX Asia. Chief of Navy, Rear-Admiral (RADM) Lai Chung Han and his counterpart, the RTN's Commander-in-Chief Admiral Na Arreenich, signed a revised Implementing Arrangement for mutual logistics support for naval ship visits to strengthen logistics collaboration between both navies.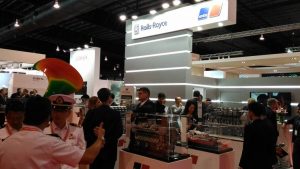 RADM Lai also signed a Memorandum of Understanding concerning the exchange of information relating to white shipping with the PN's Flag Officer-in-Command Vice Admiral Ronald Joseph Mercado, to formalise both navies' cooperation in maritime information-sharing, which includes the deployment of a PN International Liaison Officer at the RSN's Information Fusion Centre.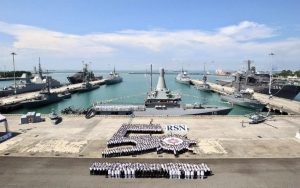 In a 232-page book A Maritime Force For A Maritime Nation: Celebrating 50 years Of The Navy, the RSN said it has contributed to the expansion of Singapore's policy space through maritime diplomacy, which began with its first bilateral exercise in 1974 with Indonesia.  
Changi Naval Base was also renamed RSS Singapura which was the name of RSN's first headquarters.