The new system will be displayed at the Singapore Air show on the Aeronautics Orbiter-4 UAV at RAFAEL's booth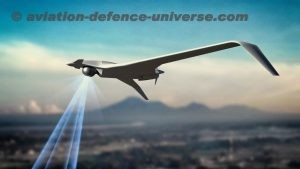 TEL AVIV, February 10, 2020 – RAFAEL Advanced Defense Systems Ltd. unveils MicroLite – a lightweight, EO/IR sensor for airborne Wide-Area Persistent Surveillance missions.
MicroLite joins RAFAEL's family of advanced aerial electro-optical systems that includes the Litening advanced targeting pod, of which over 1700 Systems have been operationally fielded world-wide, the RecceLite real-time Digital ISR pod, the Toplite EO/IR System, and more.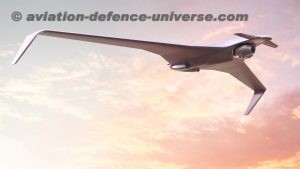 MicroLite is an innovative, compact, lightweight EO/IR Intelligence, Surveillance, Targeting and Reconnaissance (ISTAR) system, for small aerial platforms such as UAVs, manned aircraft, aerostats and observation balloons.
By simultaneous scanning with a high-resolution MWIR and Visual HD color sensors, MicroLite enables 24/7 Wide-Area Persistent Surveillance. In addition, MicroLite may be equipped with a LASER designator for sensor-to-shooter loop closure. Certain ground-breaking technologies have been developed and integrated into MicroLite to enable these capabilities in a miniaturized form-factor.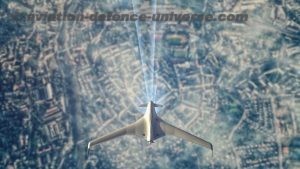 MicroLite applies a gimballed-turret design, which enables horizon-to-horizon field of regard. The system also includes an onboard data processing and storage unit for real-time advanced image processing. An advanced suite of cyber defenses is applied.
By continuously monitoring a large area, MicroLite creates a wide footprint, by which the entire area is continuously revisited at a very high rate, enabling simultaneous high-resolution tracking and investigation of multiple targets, including small targets. All video products and analytics are geographically anchored and simultaneously disseminated to multiple clients.
First of its kind, RAFAEL's MicroLite has been integrated onto the Orbiter-4 UAV by Aeronautics, to begin flight tests. This is the first example of the tight synergy created by a RAFAEL product and an Aeronautics platform, after RAFAEL acquired Aeronautics last year. RAFAEL will present MicroLite at the Singapore Air Show at RAFAEL's booth.