to develop commercial UAVs in South East Asia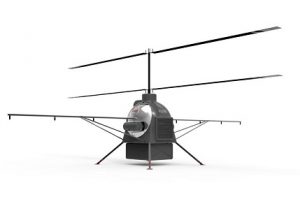 Langkawi. 21 March 2017. DEA General Aviation China makes its debut in Asia Pacific at LIMA'17 this week with a newly ratified collaborative agreement with Malaysia's Alaf Strategi to develop Unmanned Aerial Vehicles for the commercial market.
DEA's UAV Agricultural division has combined with Alaf Strategi, which brings 30 years' experience in defence technology and UAV expertise.  Both recognize that the agricultural application of UAV's is fast expanding and Alaf has committed to share its skills and wide network, which includes the Malaysian Government and blue chip companies in SE Asia.  The two companies intend to pursue other opportunities in SE Asia together.
"We are delighted to participate in LIMA '17 to announce our alliance with Alaf Strategi and are looking forward to a mutually beneficial business relationship," said DEA Chief Executive Mike Creed.
Alaf Strategi is the distributor for Schiebel in Malaysia and recently dispatched a team of their UAV experts to DEA's Assembly, Production and UAV base in Nantong China to exchange training procedures.   DEA is the sales representative for Schiebel products in China and is now developing its own UAV's specifically for agricultural spraying purposes.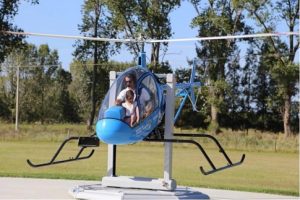 At the Langkawi Show DEA is showcasing a prototype of its RU300 coaxial UAV and the smaller Hanhe electric and piston engine UAV's.  It is also planning to build a new coaxial UAV, currently under development as a single seat ultra-light helicopter in Germany through DEA General Aviation company RotorSchmiede. RotorSchmiede currently has four prototypes that have been built during the early development phase and proof of concept stages. The first have been used for extensive trials with Component / Subsystem and Ground Testing which has led to the issue of the "Permit to Fly" by the German DULV authority.  Prototype PT002 (German Registration D-MPVA) is poised to enter flight testing imminently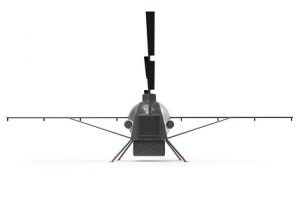 Also on the stand DEA is featuring the revolutionary Cicaré Argentinian SVH4 helicopter trainer, fresh from its display at the recent HAI Heli-Expo in Dallas.  DEA General Aviation is the exclusive distributor for the Cicaré range of ultra-light helicopters in Malaysia, China and Southeast Asia. In addition DEA's subsidiary company DEAGA USA based in Mesa USA is the exclusive distributor for Cicare products in North America.