New Delhi.17 May, 2016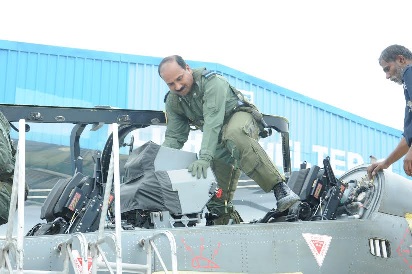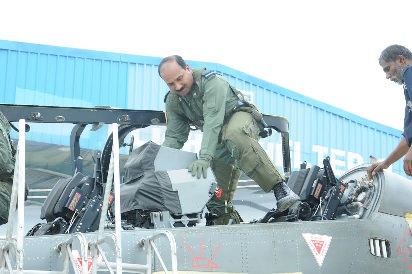 The Chief of Air Staff Air Chief Marshal Arup Raha flew the indigenously designed and produced Light Combat Aircraft (Tejas) at HAL Bangalore today.
The Tejas has been designed by Aeronautical Development Agency (ADA) and produced by HAL at Bangalore. The aircraft is an advanced fly by wire fighter aircraft with state of the art avionics.  The aircraft structure comprises of a large amount (more than 50%) of composites and features a quadruplex digital fly by wire control system.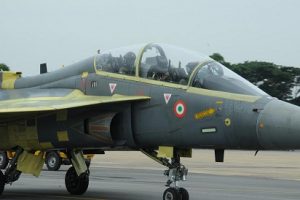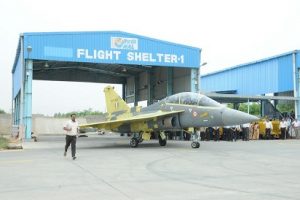 The Air Chief Marshal carried out manoeuvers in the entire flying envelope of the aircraft.  He carried out simulated air to air and air to ground attacks.  He also assessed the advanced modes of the radar and Helmet Mounted Display Sight (HMDs).  An ace fighter pilot himself, Air Chief Marshal Raha appreciated the flying qualities of the aircraft.  He congratulated the entire team of ADA and HAL for their hard work in getting the LCA program to this stage.
The series production of the Tejas aircraft has already commenced at HAL Bangalore and the IAF intends to form the first squadron of the LCA on 01 July 2016 The IAF has also decided to place an order for an additional 80 Tejas in the advanced LCA MK1A configuration.