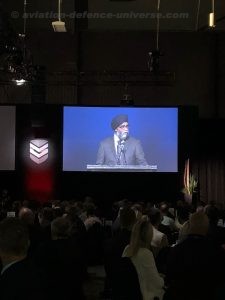 By Madhu Sawhney
Ottawa. 30 May 2018. Canada's defence policy – Strong, Secure, Engaged – will provide Canada with an agile, multi-purpose combat-ready military, operated by highly trained, well-equipped women and men, secure in the knowledge that they have the full support of their government and their fellow Canadians. "We have an opportunity which  aligns with and response to military needs. We built our policy around priority. We supply tools , training and equipment for you all to use. Defence policy will create a 20 years road map.  Increase in defence standing. 1.6 Bn Dollars innovation plan," said Harjit Singh Sajjan, Minister of National Defence of Canada. while inaugurating the CANSEC 2018, Canada's Global Defence & Security Trade Show.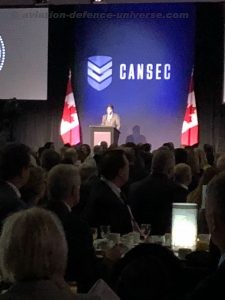 "Innovation for Defence Excellence and Security (IDEaS) program will provide unique opportunities for Canadians to put forward their best solutions on defence and security challenges, and will help put those solutions into the hands of the women and men of the Canadian Armed Forces. This investment will support the growth and expansion of Canada's innovation community for the next 20 years. IDEaS will invest $1.6 billion into Canada's innovation community over the next 20 years,' he added.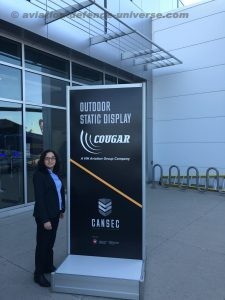 It may be recalled that Minister Sajjan had announced the first call for proposals under the IDEaS Competitive Projects element, in which sixteen defence and security challenges have been identified. Interested parties have six weeks to submit their proposed solutions, which must be received by May 24, 2018. This call for proposals addresses challenges in domains such as surveillance, cyber tools for defence, space, artificial intelligence, remotely pilot systems, data analytics, and human performance. Proposals will be reviewed and undergo a rigorous evaluation process. The first contracts are anticipated to be awarded in Fall 2018.
He also praised the CANSEC organisers for the show.