By Col NN Bhatia (Retd)
New Delhi. 13 July 2017. It is BUT our second nature not to learn from the past mistakes, especially the ones that were grave like Kargil War, 26 /11 the last Pathankot episode that quickly followed the earlier Gurdaspur incident, much similar to Udhampur attack where two militants in military fatigues attacked killing two BSF jawans and injuring 11 others near Samroli on the Jammu-Srinagar highway in Udhampur district. In the northeast in Manipur the National Socialist Council of Nagaland – Khaplang (NSCN-K) Group, ambushed the Army convoy in which 18 soldiers were killed.
Hundreds of avoidable precious CRPF constables lost their lives in the Maoists attacks in Chattisgarh, Sukma & Dantewada areas ove the years. Regretfully, after every such avoidable incident and loss of precious lives, scores of reams of paper are written on lessons learnt and forgotten before the next dastardly terrorist act is encountered and the vicious circle goes on & on & some new high flown intelligence and counter terrorism mechanism or organisation recommenced to be created while the operational efficacy of existing ones is not optimised.
We created the Multi Agency Centre (MAC) at Delhi and Subsidiary Multi Agency Centres (SMACs) in various states comprising representatives from various security agencies, for streamlining intelligence efforts with 416 nodes spread across the country connected with MAC HQ at New Delhi, followed by in 2004 the National Technical Research Organization (NTRO) for technical intelligence in the Prime Minster Office (PMO) headed by the National Security Adviser (NSA). Creation of National Intelligence Agency (NIA) followed in 2008 was yet another measure to stream line our response to cross border terrorism, Left Wing Extremists threats, insurgency in the northeast sabotage & subversion.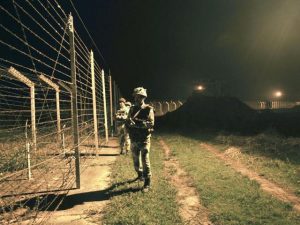 Yet our response to terrorism, whether emanating from across our borders, or internal Left Wing Extremists & cyber terrorism, is least pro-active. Aping the US & the realization that we are still reactive in appreciating, mobilizing and neutralizing various threats to our national security, creation of National Counter-Terrorism Centre (NCTC) is now seriously necessitated that will work under the Ministry of Home Affairs. The slower National Security Guards' (NSG) response during 26/11 attacks in Mumbai , Ministry of Home Affairs deployed NSG units in major cities across India like Chennai, Hyderabad, Kolkata & Mumbai. In most of these organizations, intimate coordination, training & sharing of real time actionable operational intelligence with the armed forces is lacking.
In fact, having served both in the Army for over 32 years & nearly 8 years in the Intelligence Bureau (IB), I found both avoided each other. The plethora of agencies has created inter & intra rivalries and lack of coordination, thus, failing us in creating our pro-active and timely response even in last terrorist attack at Pathankot Indian Air Force (IAF)Base located so close to international border with Pakistan.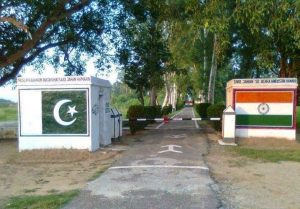 Our International Borders (IB) run along the most rugged terrain variables from plains, riverine, desert, mountainous & high altitude. Pathankot is located close to Pakistan border in the foothills of Himachal Pradesh & surrounded by Ravi & Chakki Rivers, Shivalik foothills in the south & east and snow-capped Himalayan ranges in the north. Due to its geographical location & big army & air force presence this border town is strategically vital & vulnerable to smuggling of arms, ammunition, narcotics, fake Indian currency notes (FICN) & terrorist attacks emanating from Pakistan.
Though India has erected border fence, the riverine portion remains porous & uncovered providing easy sneaking in by the smugglers, drug peddlers and terrorists. Terrorists could also enter through Jammu & Kashmir or use Nepal & Bangladesh by faking their identity, gathering real time actionable intelligence & taking logistic support from local sleeper cells.
Though in Punjab mainly Border Security Force (BSF) is deployed, our borders are being manned by many military, para-military forces (PMFs) & central armed police forces (CAPFs) each under separate ministrys with different ethos, training and structure & no coordination. It was reported during Punjab crisis in the India Today that the BSF collected 10% of the weapon & ammunition along with varying fee per weapon, ammunition, FICN & narcotics smuggled into India from its handlers. Illicitly collected arms & ammunition were used for fake encounters while money was shared in the hierarchy.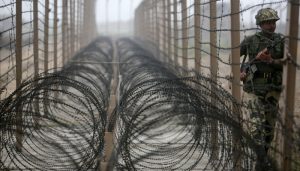 Drugs, small arms & ammunition & money are slided through plastic big bore pipes inserted at an angle. Burroughs could be dug & anti-national elements (ANEs) passed information when power was switched off for the maintenance of the fence to carry out their nefarious activities. Since entire border is not covered under effective physical, satellite or electronic surveillance, undulating & dead ground is used to scale the fence. Due to illegal migration, especially in the northeast & the Kashmir Valley, the demographic balance of the country is alarmingly changing which is conducive for such covert operations.
Border posts must be manned round the clock, patrolled and electronic, satellite & aerial means of surveillance with search lights & CCTVs dove-tailed effectively. Border management should be done under home ministry but disputed areas along the Line of Control/ Line of Actual Control (LOC/ LAC)) or volatile sectors may need Army deployment and PMFs/CAPFs placed under operational command of the Army as is being done in case of the Assam Rifles in the northeast. An eye needs to be kept on the nexus of ANEs & other non state actors.
Character & antecedent (c&a) verifications of officials on sensitive assignments must be done by the IB. Had this been done, anomalies in the character traits of SP Gurdaspur would have been exposed and his dubious role in the episode exposed. From Villages to blocks, headmen should know all villagers & identify non familiar faces and those missing for long as they could be parts of sleeper cells or involved in trans-border crimes.
Satelites, drones & helicopters are suitable for selective aerial reconnaissance while later help in reinforcing threatened areas locally. Our modus operandi should be proactive offensive and not merely preventiveafter thought. Madhav Godbole's report on the border management after the Kargil conflict should be implemented on priority.
It is reported in media that National Security Advisor (NSA) Ajit Doval had real time actionable intelligence so very rarely available in real operational situations, yet, by not activating local formations, he lost valuable time airlifting NSG commandos from Delhi, committing same errors committed in 26 /11 mishap by flying NSG sub units to Mumbai at considerable delay. Also, he thought conducting the 077 James Bond like operations by himself not involving sizeable specialized military units located locally. As highly specialized counter terrorism force, NSG is intended for use "only in exceptional situations" and in instant case where 6 terrorists had sneaked inside the air base could be flushed by local infantry units without giving any time to terrorists to set in, as they were familiar with the lay out, terrain and air base configuration.
Not employing assault engineering equipment that was locally available, precious life of the sapper officer was lost diffusing grenade under the dead terrorist body. Ajit Doval may be NSA, but he is not the military commander to conduct search and destroy type of military operation. Ignoring 50,000 troops located in Pathankot, all trained in operating against militants and insurgency environment was the gravest tactical blunder making the local army garrisons a laughing stock!
It is mandatory for each vital installation depending on its size and sensitivity, to have numbers of mobile & armed quick reaction teams (QRTs) deployed tactically. I am not aware if the Pathankot air base had followed this & other Standard Operating Procedures (SOPs) in its security management.
Defence Security Force personnel re-employed for security of vital defence installations & static HQs are over aged, ill trained & physically & mentally unfit in guarding vital installations.
Only single layer security existed with no multiple tiers to negate the terrorists attack in successive stages giving free run to the terrorists.
SOPs need to be formulated for each aspect affecting security of men, materials, machines, documents, buildings, perimeter wall, watch towers, gates, access control measures including the management of identity cards, security force, patrolling, fire fighting, disaster management & emergency response, espionage, sabotage including bomb threats & subversion.
Such installations will have to depend upon intelligence on outside specialised governmental agencies like the police, army & IB. Discreet intelligence cell of loyal and high integrity workers need to be formulated to keep an eye on disgruntled elements & those with deficiency in character traits & addicted to 3Ws (wine, women & wealth).
To be Continued
(NN Bhatia is a Delhi-based strategic analyst and a retired Army officer. The views in the article are solely the author's. He can be contacted at [email protected])