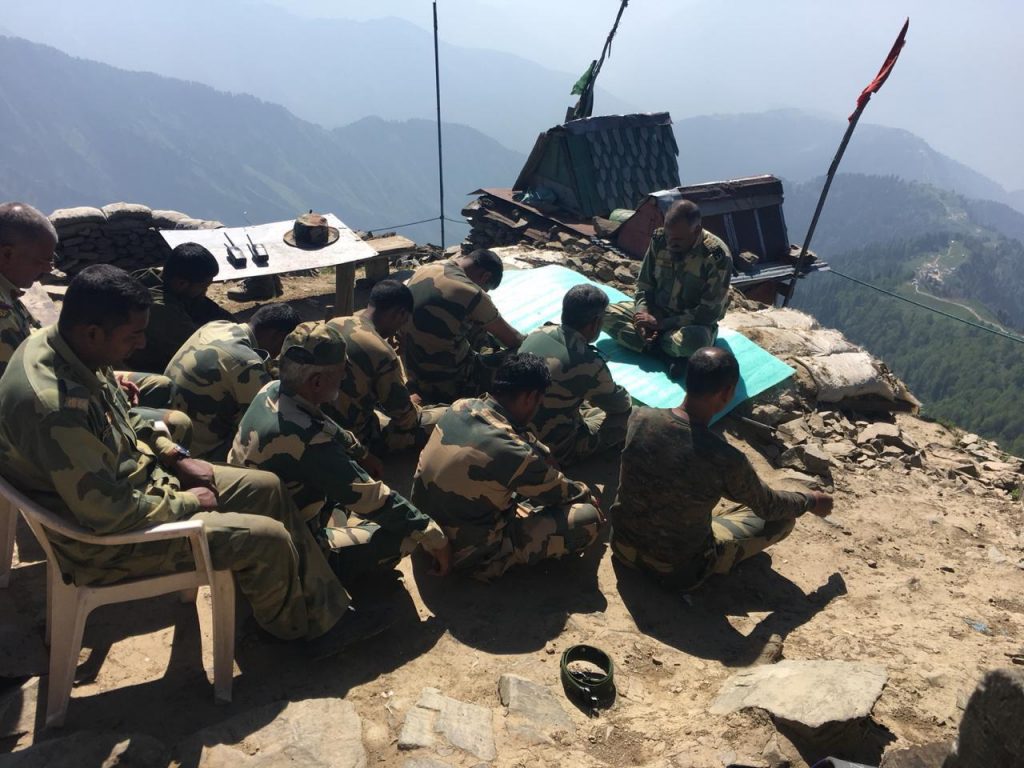 High time systems of meditation brainstormed this question
Having it in the training curriculum can be food for thought
Heartfulness Institute's Reset, Refresh and Re-heart program at the start of 2021
By Sangeeta Saxena
New Delhi/Hyderabad. 29 December 2020. Wars begin in the minds of men and the world today is at its lowest ebb of peace. The armies, navies and airforces globally are preparing for war, as offence and defence are the strategies nations have taken to maintain tranquillity on their borders. In the environment of low intensity conflict the security forces are also neck deep in keeping their countries and citizens safe from the geopolitical ailments of terrorism and non-state interference. And these duties both on and off combat zones keep our soldiers in perpetual stress. And there seems to be one and only one weapon which will keep them at peace with self and prepare them for their tough tasks, which is meditation.
In the world of 2020 where COVID-19 has created a havoc globally, put the planet into a turmoil and has reminded the human race that in a world which is a global village what happens in one part can impact people everywhere, nations are on an one upmanship drive, conflict zones are multiplying by leaps, borders have become volatile and hostilities between countries evident. In such a scenario peace becomes the most sought after need and peacekeepers the most stressed out community.
"It isn't enough to talk about peace. One must believe in it. And it isn't enough to believe in it. One must work at it," said Eleanor Roosevelt more than seven decades ago and her belief is valid even today. But this cannot be done in isolation. It needs the humanity to come together to create a peaceful world for our future generations to live in.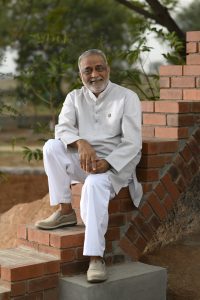 Heartfulness, an organisation that promotes a form of meditation that is practiced by millions of people across 130 countries worldwide is organising a three-day virtual event hosted by Daaji, guide of Heartfulness in conversation with enlightened teachers Baba Ramdev, Sister B.K. Shivani and Shri Gaur Gopal Das and moderated by Shekhar Kapur, the renowned Indian director. The dialogue during the event called Reset, Refresh, Re-Heart beginning 31st December, aims to infuse hope and steer listeners onto a new habit-forming path of meditation and yoga in 2021.
With Yoga and meditation emerging as an essential practise for many people as they battled with various challenges during 2020, this program will inspire and motivate many more people around the world to adopt these life-changing practices. The program can be witnessed live at http://heartfulness.org/refresh2021 and Heartfulness You Tube Channel at http://hfn.link/refresh2021 on 31 December 2020, 1 and 2 January 2021 at 6 pm IST/1:30pm CET. Timing for viewers in North American shall be 6pm EST and 3pm PST.
Daaji guide of Heartfulness Institute said, "That which we focus our attention upon gets nurtured. To emerge stronger, our attention has to be on centering, letting go of baggage, and connecting to the highest part of ourselves. Over time, a shift in perception sets in and our ability to deal with life's challenges is enhanced. A treasure of wisdom within our hearts opens up and this becomes our guidance system."
Yoga Guru Baba Ramdev said, "To deal with the external disruptions, we need to first strengthen the turmoil within. Yoga is a complete medical science and is the science of life itself. It is also the solution to all problems of humanity. We have always been blessed to have the art of Yoga with us. The pandemic has made us realise more than ever, that the practice of yoga cannot be put away any longer, it has to become a way of life now."
"To bring about a transformation in our lives, we need to form new habits and find a fresh way of looking at how life has shaped us. In 2020, there have been many valuable lessons for us to reflect on, despite it leaving us feeling more vulnerable than ever before. We need to focus our energies on these lessons and continue to strive ahead with new thinking and strength to make our time more meaningful, not just at the start of the new year but each day of our lives", said sister B K Shivani.
Gaur Gopal Das said, "Time is an incredible and precious gift that life give us and it treats everyone the same regardless of gender, socio economic status, nationality etc.. Time and again, we have seen how we as a humanity have been vulnerable in front of nature. 2020 appears to be one the most challenging years but the fundamental principle that can transform our lives remains the same – to reflect on our values, beliefs and actions in a way that we can deal with the cards that time deals to us, effectively. In the new year 2021, let us grab the opportunity to reset some of our habits and actions thereby learning how to look at the world from a different lens."
What was a pleasant surprise was the fact that till date, Heartfulness offerings have been utilized by the Central and State Security forces, the Defence Services—Army, Air Force, Navy, and CAPF, including CRPF, ITBP, CISF, RPF, BSF, and NSG—State Police Forces and Police Training Institutes, Home guards, and Gujarat Railway Police. "We have conducted sessions for the Air Force at Srinagar, Gwalior, Bareilly, Lucknow, Leh and Bengaluru; for the Army in Jaipur, Dehra Dun, Roorkee, Srinagar, Kargil, Karu and Leh; and for the Navy in Cochin and Visakhapatnam. Similar programs have been held at the training workshop in CISF, RTC, Arakkonam, TN, in which more than 800 cadets, staff and families (including 100 from the NDRF) benefitted; TN Special Police 2nd and 5th Battalion in Avadi; BSF HQs, NSG at Manesar and Tambaram, SSB at Ghitorni, GREF at Kargil and Leh, and other Military establishments. Sessions have also been conducted in various training and other establishments of the CRPF across the country including Neemuch, Srinagar, Ambikapur, Delhi, and Raipur.
Heartfulness has been conducting sessions across all wings of Indian armed forces. It has been done at frontline locations, at base camps, and training centres, and for the soldiers' families, too. The effectiveness of Heartfulness has been acknowledged by the forces and they continue to practise this meditation. The knowledge that Heartfulness is an effective tool to handle this high-pressure job is spreading widely.
The road map to military resiliency is through the five pillars of wellness: emotional wellness, physical wellness, spiritual wellness, family wellness and social wellness and all these are interlinked . So we can train our military personnel to recover from the harsh experiences they will inevitably face, help them to manage stress more effectively, promote better emotional control and make them informed decision makers. Defence and paramilitary forces in India can help giving a strategy to this road map.