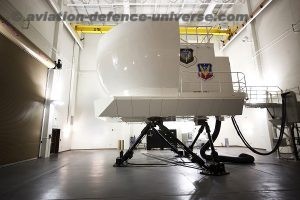 Tampa, Florida. 21 May  2020 . CAE USA has been awarded a subcontract from Lockheed Martin to support the design, development and manufacture of three C-130J full-mission simulators for the United States Air Force Special Operations Command (AFSOC).
Two of the simulators will be specifically for the MC-130J variant which is a multi-mission transport and special operations tanker operated by AFSOC. The other simulator will be reconfigurable between the MC-130J and EC-130J, a variant used for information operations by AFSOC.
"The longstanding relationship between Lockheed Martin and CAE on the design and development of training systems for the C-130J Super Hercules and its variants has proven to be a great partnership for more than two decades now," said Ray Duquette, President and General Manager, CAE USA. "The high-fidelity simulation capabilities of these MC-130J and EC-130J full-mission simulators will enable Air Force Special Operations Command to continue increasing the use of synthetic training across the overall training curriculum, which contributes to the safe and cost-effective readiness of the aircrews."
The MC/EC-130J full-mission simulators will be full-motion and accurately simulate the aircraft and its various missions. The full-mission simulators recreate the sounds, motion, virtual environment and all other aircraft systems required to provide a high-fidelity, realistic flight training environment. These three MC/EC-130J simulators will be delivered to various air bases in 2023.
Lockheed Martin and CAE have designed and developed a range of C-130J training systems for all branches of the United States Air Force, including Air Mobility Command, Air Combat Command, Air National Guard and AFSOC.