Contract extension valued at more than C$550 million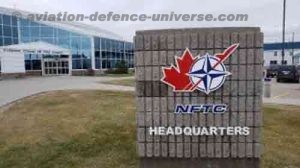 Montreal. 02 March 2022. (NYSE: CAE; TSX: CAE) – CAE today announced that the Government of Canada has extended the contract for the NATO Flying Training in Canada (NFTC) program through 2027. The contract extension includes a one year option to extend through 2028 if necessary.
By extending the NFTC contract with CAE and aligning it with the Contracted Flying Training and Support (CFTS) program managed by KF Aerospace, the Government of Canada now has both of its existing pilot training programs contracted through 2027. This will enable the Government of Canada to effect an orderly transition to the next-generation Future Aircrew Training (FAcT) program.
SkyAlyne, a joint venture between two Canadian-based companies CAE and KF Aerospace, is one of two qualified bidders for the FAcT program.
"Since acquiring the NFTC program in 2015, CAE has worked closely with the Royal Canadian Air Force to improve the quality and efficiency of pilot training, resulting in excellent pilot production over the past seven years," said France Hébert, Vice President and General Manager, CAE Canada. "With the NFTC contract now extended, the Government of Canada can focus on Future Aircrew Training. Our SkyAlyne joint venture with KF Aerospace, representing the two incumbents for Canada's current pilot training programs and a truly Canadian-based and founded qualified bidder, is perfectly positioned to ensure a smooth, low-risk transition that delivers a world-class training capability for the RCAF and significant economic benefits for Canada."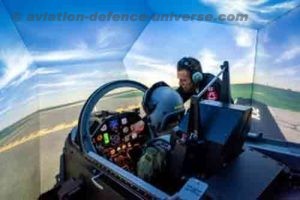 As the prime contractor, CAE operates the NFTC base facilities, delivers the ground-school classroom and simulator training, and supports the live flying training with a cadre of instructors on a fleet of Beechcraft T-6 (CT-156 Harvard) and BAE Systems Hawk (CT-155 Hawk) aircraft. CAE operates the NFTC program out of 15 Wing Moose Jaw in Saskatchewan and 4 Wing Cold Lake in Alberta in cooperation with the Government of Canada. The NFTC program combines basic, advanced, and lead-in fighter training as part of the comprehensive military pilot training program.
Since NFTC program inception in 2000, more than 2,400 students have graduated to become military pilots and the fleet of CT-156 Harvard and CT-155 Hawk aircraft have flown more than 450,000 hours.