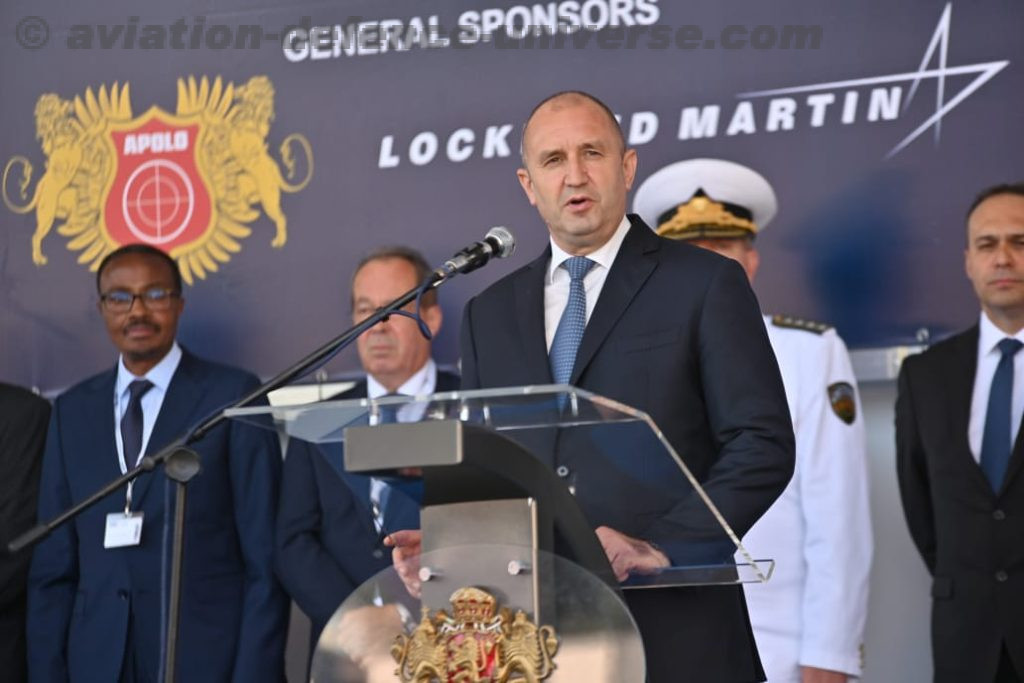 By Chaitali Bag & Team
Plovdiv/New Delhi. 01 June 2022. It was a sunny day with a helicopter flanked by two jets flying over "Hemus 2022 – Defense, Anti-Terrorism and Security" in Plovdiv Bulgaria, and President Rumen Radev inaugurating the 15th specialized international exhibition for defense equipment and services below , making this small Balkan nation the cynosure of world eyes.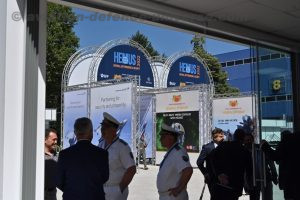 Organized by the Bulgarian Ministries of Defense and Economy & Industry the exhibition, despite of being under the Russian-Ukrainian war clouds, has the pleasure of welcoming six delegations led by defense ministers and one by a deputy minister. President Radev said, " this year's edition is a major step towards expanding partnerships within the European Defence Fund and the NATO Innovation Fund."
He congratulated the organisers on the presence of 100 plus exhibitors from 21 countries. These included Austria, Australia, Belgium, Bulgaria, Germany, Greece, Israel, India, Spain, Italy, Lithuania, Norway, Poland, Romania, USA, Serbia, Turkey, Finland, France, Czech Republic and Pakistan. In addition to the defence industry, there are official delegations, two NATO agencies and the European Defense Agency.
Bulgarian Defense Minister Dragomir Zakov took pride in the great potential of Bulgaria's defence industry and science and said , "the world is not what it used to be. The pandemic has disrupted the supply chains, causing a shortage of vital technologies. At the same time, Russia's war in Ukraine has shown that arms modernization has no alternative, that security means strong armed forces and weapons."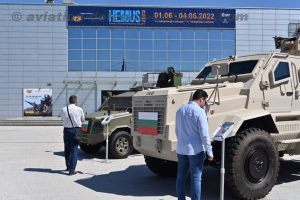 Hemus brought together scientific potential, entrepreneurial energy and institutional vision, united by a common goal – a secure and guaranteed future said the Director General of Plovdiv International Fair, Assoc. Prof. Dr. Ivan Sokolov. He reiterated that Hemus 2022 is one of the strongest editions in the 27-year history of the exhibition with 51% more specialized companies from abroad participating and the Bulgarian military-industrial complex with more innovative products, which is reflected in the growth of exhibition space by 24%.
The topic of the XI International Scientific Conference is "Research, Technology and Innovation – a basis for building new defence capabilities". The main thematic areas are: "Modernization of the Armed Forces and opportunities for building new defence capabilities" and "Integration of research, technology and innovation to enhance common defence and security". It is dedicated on Defence Research, Technology , Innovation and Industrial cooperation.
An event on Industrial Forum – aiming to investment, joint research and development is planned. Live Demonstrations and Live Firings at Military Test Range offer opportunity to demonstrate product's mobility, functionality and firepower. Static display and demonstrations of units of the Bulgarian Armed Forces are visible. Meetings – extended opportunities for 'b2b', 'b2g' and 'g2g' meetings.
The first "Research and Innovation Symposium for European Security and Defence" (RISE-SD) will explore how security and defence research and innovation (R&I) activities can contribute to the overall resilience of our European society against present-day and forthcoming security risks and threats.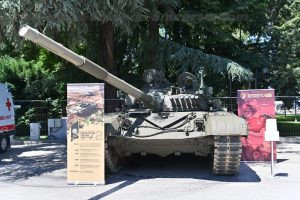 The objectives of the event are to establish immediate contacts between defence, security and antiterrorism equipment vendors and potential customers both at national and international level. To give impetus to the development of the defence industry providing the manufacturers and traders the opportunity to showcase industry innovations and recent developments. To create international scientific forum for presentation of leading solutions and exchange of ideas regarding the education, scientific explorations, innovations, R&D and industrial cooperation in the defence and security sectors. To create a working medium for establishment of cooperation between Bulgarian and international defence industry communities, government, non-government and scientific organizations and institutions in achieving synergy effect in the investment, common developments, production and acquisition of products and services processes in the defence and security domains. To be used as an international platform for contacts, defining and realization of mutual interest in the "business – business", "business – government" and "government – government" spheres.
The organiser "HEMUS-95" Foundation along with the main partners Plovdiv International Fair and Bulgarian Defence Industry Association has general sponsors from both domestic and international industries. Some of the global defence majors participating are Lockheed Martin, MBDA, Airbus Defense & Space, Israel Aerospace Industries, Rafael, Elbit Systems Land, Fincantieri, Kongsberg Defense & Aerospace, Nexter Systems, Oshkosh Defense, Rohde & Schwarz and Otokar.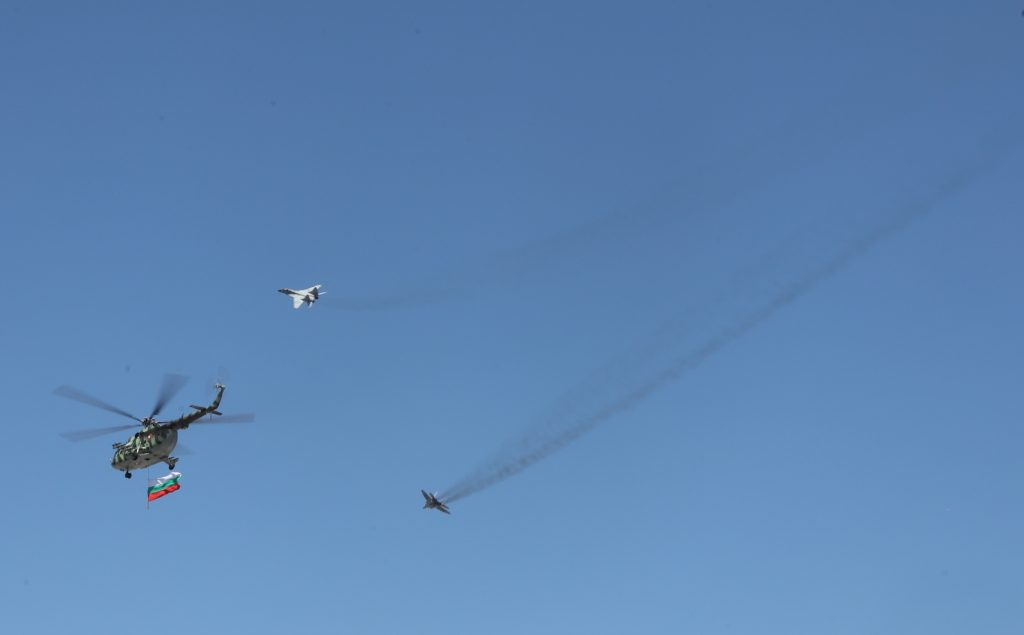 Picture Courtesy : MoD Bulgaria