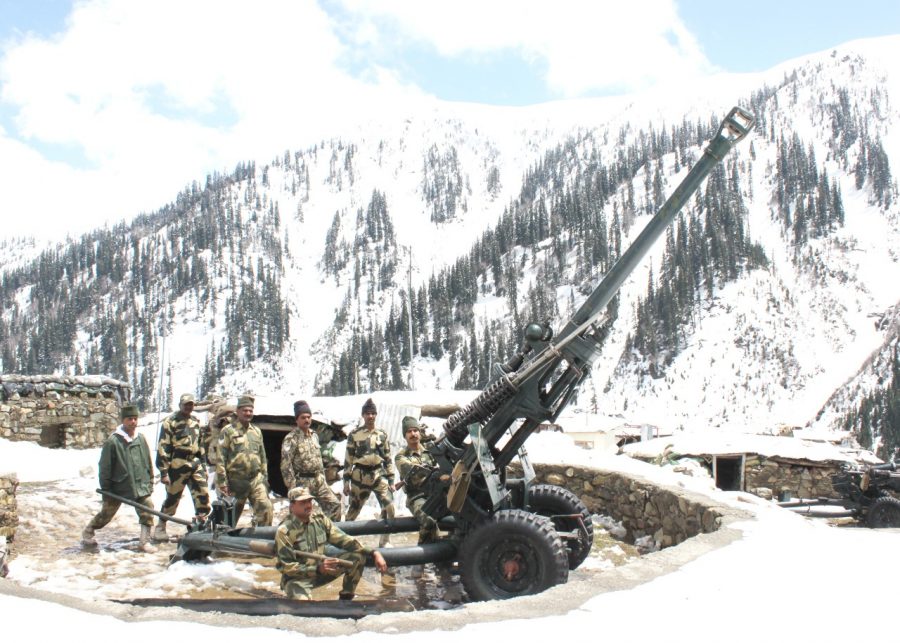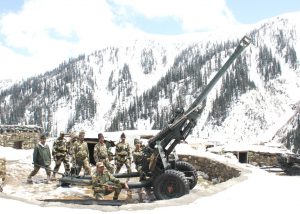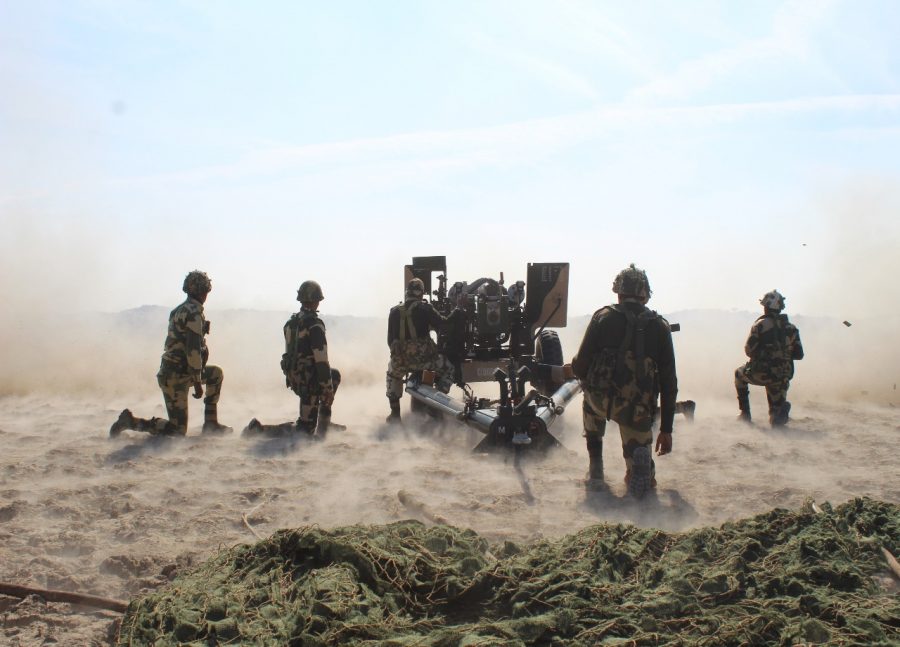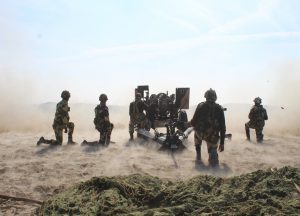 New Delhi. 02 October 2020. BSF Artillery entered 50th year of its raising on 1st Oct 2020 and is commemorating this historic milestone with elan.
On 1st Oct 1971, BSF Artillery with 20 PGA Group Artillery (PGAs) units was raised to provide close support to BSF units primarily in defensive role by engaging enemy on the border. Brig R P Mittal was the first DIG/Cdr of BSF Arty.
During the 1971 war, in Gujarat BSF Battalions were supported by BSF Artillery in securing the areas of Vingoor and Virawah where Sh Joginder Singh, DC/Artillery made the supreme sacrifice and was awarded the Vir Chakra posthumously. Sh K J Thakur, AC of 2 PGA was awarded Sena Medal for his conspicuous act of bravery during the same conflict. Dauntless courage was also shown by BSF Artillery from 7th to 14th Dec 1971 in the liberation of Nawabganj, Bangladesh.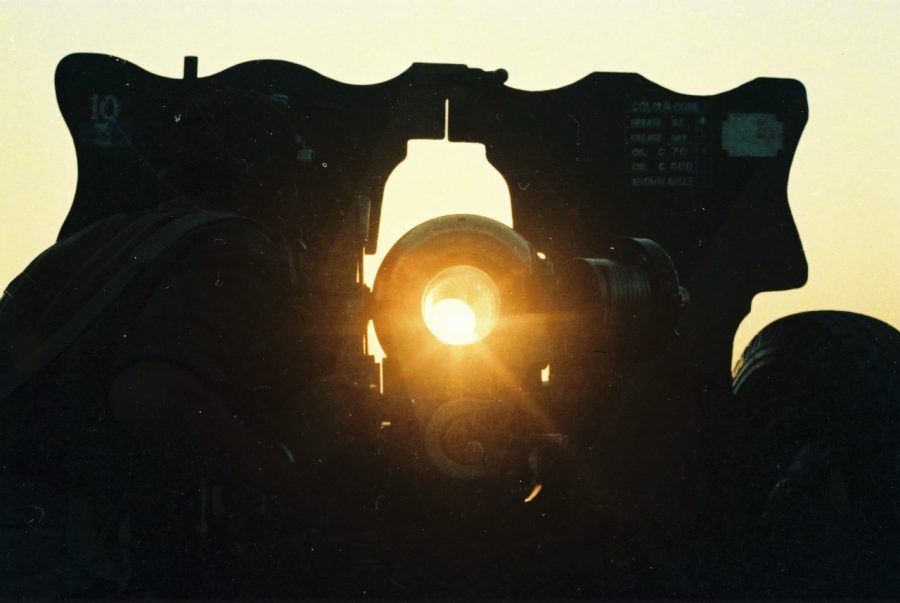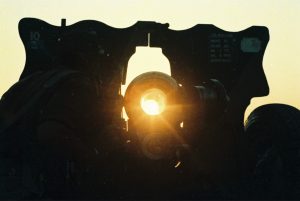 Today BSF Artillery is equipped with the indigenously manufactured 105 mm LFG and has seven Fd Arty Regiments, deployed in different Sectors on the Western borders from J&K in the North to Gujarat in the West and come under operational control of Army during war.
In the last 50 years, BSF Artillery has lived upto its motto, "Lakshey, Nischey, Vijay" and displayed excellent synergy and seamless integration with the Army and have always proved their mettle, be it the innovative and dedicated fire support in Bangladesh liberation war of 1971 or the fierce Arty duels in the Kargil war of 1999 or the accurate and consistent response during Cease Fire Violations in the Kashmir Frontier during recent times.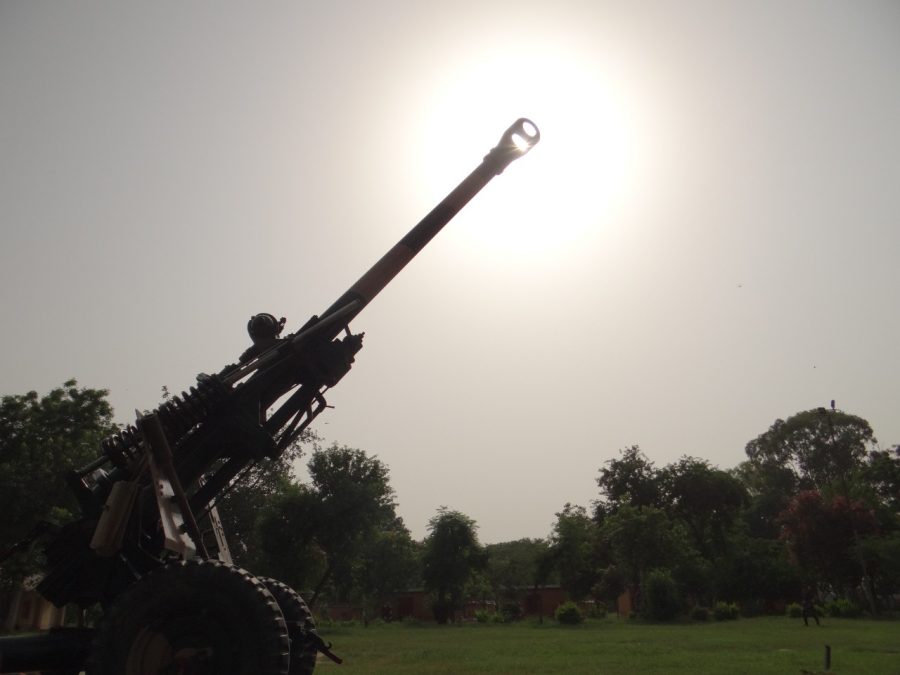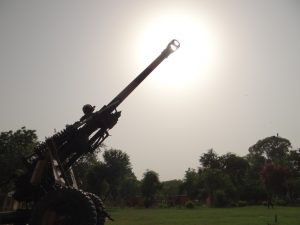 During the "Golden Jubilee Year" w.e.f 1st October 2020 to 1st October 2021 BSF Arty has planned to conduct a number of events i.e. Cycle Rally, Medical Camps, Fun Fitness Events, Sports Competition, Cultural programme etc. The aim of these events is to spread awareness about BSF Artillery and convey the message of various initiatives launched by the Hon'ble PM Shri Narendra Modi like 'Fit India Movement', 'Beti Padhao, Bedi Bachao', 'Ek Bharat Shrestha Bharat' and educate youth of the country regarding various avenues available to join the BSF – India's First line of defence.