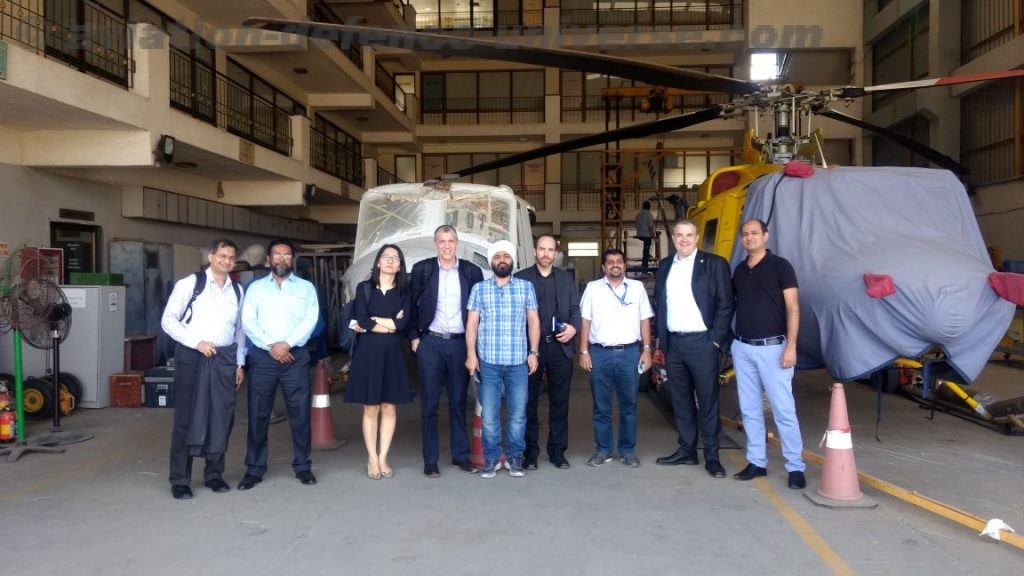 By Sangeeta Saxena
New Delhi. 29 January 2018. With the Canadian Prime Minister Justin Trudeau's visit to India just twenty days away, a trip that is expected to see a strengthening of ties in numerous areas including aerospace and boost the already strong Indo-Canadian relationship.
With Aéro Montréal – Quebec's aerospace cluster, Ontario Aerospace Council, British Columbia Aviation Council, Alberta Aviation Council, Atlantic Canada Aerospace and Defence Association (ACADA), Saskatchewan Aviation Council, Manitoba Aerospace Council, The Aerospace and Defence Industry Association of Newfoundland and Labrador (ADIANL), New Brunswick Aerospace and Defence Association and Aerospace and Defence Association of Prince Edward Island, Canada should be the only country where each state has an aerospace association. And this is in addition to the Canadian Council for Aviation & Aerospace.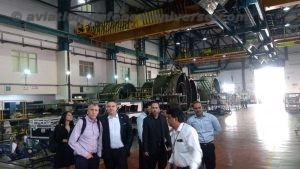 Recently a delegation from the British Columbia Aviation Council was in India seeking opportunities in the steadily growing Indian aerospace industry. The aerospace industry is identified as a key sector for growth in the British Columbia Jobs Plan. The province's aerospace industry generates more than $1.2 billion in annual revenues and employs more than 10,000 British Columbians. And India being the biggest buyer is a promising market, needless to add that Make in India has created a level playing field for the private sector thereby making it just the time for foreign players to collaborate.
At a seminar in Bangalore the opening remarks by Eric Robinson, Senior Trade Commissioner, Canadian High Commission stressed on the growing relationship between India and Canada and burgeoning aviation industry in British Columbia. Rooma Kr. Bussi, MD, Trade & Invest British Columbia gave an overview of British Columbia-India relationship. Presentations by visiting companies Canwest Systems, Viking Air and HNZ Topflight gave an insight into what they had in mind for their expansion plans in India.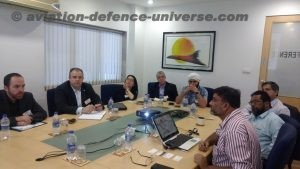 With over 340 individual and corporate members, the BCAC represents almost all major aviation and aerospace companies in the province. It has affiliated with Air Cadet League of Canada, BC Provincial Committee, Air Transport Assn of Canada (ATAC), British Columbia General Aviation Association (BCGA), Canadian Council for Aviation and Aerospace (CCAA) , Canadian Owners & Pilots Assn (COPA), College of Professional Pilots of Canada (CPPC), Hope Air, Manitoba Aviation Council, Northern Air Transport Assn (NATA), Pacific Northwest Aerospace Alliance (PNAA), Quarter Century in Aviation Club, Saskatchewan Aviation Council, Greater Vancouver Board of Trade and Unmanned Systems Canada. The BCAC Board is comprised of up to 15 volunteer members drawn from a broad cross-section of the BC aviation and aerospace community. The full Board meets monthly to discuss Council business.
A business round table in association with MRO Association of India was also conducted. Pulak Sen Secretary General of the association welcomed the participants. Industry Inputs by Ravi Menon, VP MRO Association and Exec Director, Airworks was followed by the Keynote by Amarbir Anand, Trade & Invest British Columbia who gave an exhaustive overview of BC's presence /work in India and BC-India relationship
Aviation is critical to growing the BC economy and the aviation sector supports British Columbians in their everyday lives. It is the job of the BCAC, in partnership with members, stakeholders, and the community, to positively influence the well-being of British Columbia's aviation sector. It is only by innovating and finding new ways to work together will it see a visible, connected, and thriving aviation and aerospace industry in BC.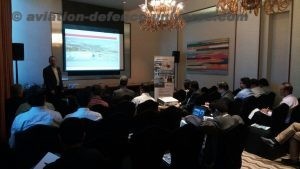 BCAC Strategic Plan for 2018-2023 is complete. In this Strategic Plan, BC has provided a high-level overview of how it will focus the efforts of BCAC over the next five years to achieve this vision. This plan highlights our focus on increasing visibility, contributing to the development of aviation and aerospace policy and ensuring continued organizational sustainability and financial stability. BCAC brings together business, labour, educators, associations and government to implement solutions to the specific skills needed in order to thrive.
Aviation and aerospace together are one of Canada's most important economic sectors, employing over 100,000 workers and generating more than 24 billion dollars annually. Canadian firms are global market leaders in regional aircraft, business jets, commercial helicopters, small gas turbine engines, flight simulation, landing gear, space applications and many other areas. They are also globally competitive sources of supply for maintenance, repair and overhaul (MRO) services.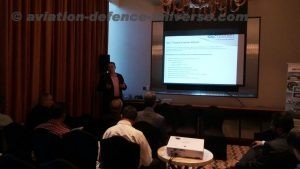 The Canadian aerospace industry is broken down into two main activities: manufacturing (70% of GDP), and maintenance, repair & overhaul (MRO, 30% of GDP). Beyond space systems manufacturing, the space industry includes satellite operations, value-added applications and space based broadcasting. The Canadian aerospace industry includes both civil and defence activities. R&D performed by aerospace manufacturing totalled $1.64 billion in 2016 and 2017 statistics are awaited. The aerospace manufacturing industry generated close to 30% of overall Canadian manufacturing R&D and was six times as R&D intensive as the manufacturing industry average. Compared with Canada's total manufacturing average, aerospace manufacturing has 30% more value-added per employee, 60% higher wages, 5 times the R&D intensity and 4 times the export intensity.
BC Aviation Council is a not for profit advocacy organization dedicated to the "Safe and Orderly Development of Aviation and Aerospace in British Columbia" and the preservation of BC's aviation history. It is a member-driven organization that represents and promotes the shared interests of the aviation community. It is a charitable society established under the Society Act and annually awards scholarships to students pursuing careers in aviation and aerospace. The Council will be increasing its emphasis on scholarship funding with the formation of a stand alone committee focused on charitable and legacy donations.
It is the job of the BCAC, in partnership with members, stakeholders, and the community, to positively influence the well-being of British Columbia's aviation sector. It is only by innovating and finding new ways to work together will we see a visible, connected, and thriving aviation and aerospace industry in BC.