Moscow. 29 August 2019. At the International Aviation and Space Salon MAKS-2019 which opened today, Russian Helicopters Holding Company has presented for the first time a light multipurpose Ansat helicopter with a cabin of high comfort, made in the style of Aurus brand.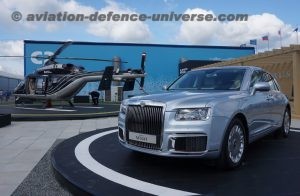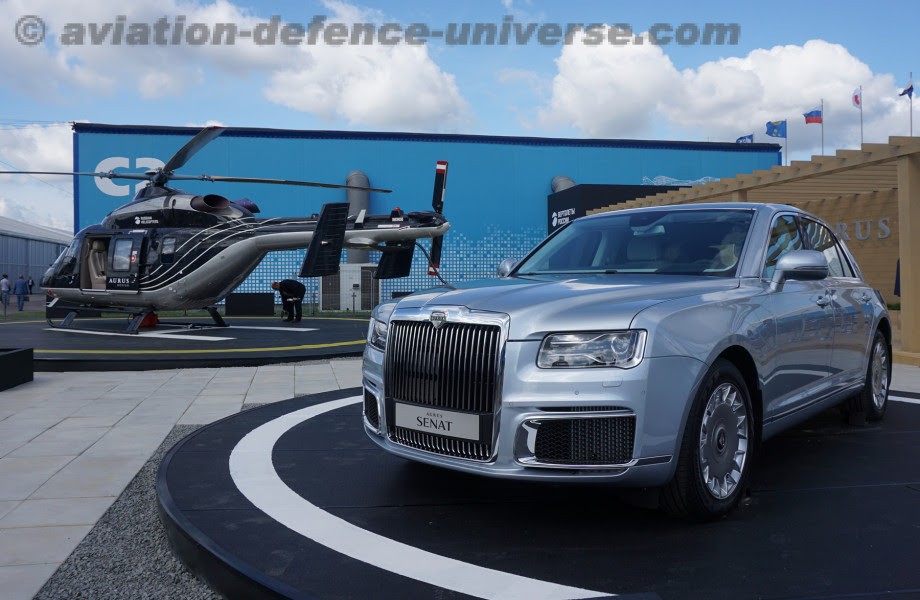 The design project of the Ansat salon of increased comfort was created by the specialists of Russian Helicopters and the Federal State Unitary Enterprise "Research Automobile and Motor Vehicle Institute" (NAMI). As it was told by the press-service of the helicopter-building holding, during the development of the salon not only computer modeling was carried out in order to create optimal ergonomic solutions, but also tests with the participation of people with different anthropometric parameters were conducted. "The Ansat helicopter has the largest cockpit in its class, which in combination with design solutions provides increased space for passengers," the press service noted.
The Holding also added that the machine is equipped with a sensor-controlled light protection system, individual lighting and air deflectors create additional comfort for each passenger. There are also connectors for charging gadgets in the cabin.
Anatoly Serdyukov, Industrial Director of the Aviation Cluster of Rostec State Corporation, emphasized that Aurus is a brand of executive level, which has become one of the calling cards of Russia. "Now it is not only cars, but also aircraft equipment, created in the same style and having the same level of comfort, – he commented. – It is not by chance that Ansat was chosen as the basis – it is an advanced helicopter, which has already been appreciated not only in Russia, but also abroad. Ansat's new modification confirms the multi-purpose nature of the helicopter and its great potential for transformation in the interests of different customers.
Andrey Boginsky, head of Russian Helicopters, noted that the joint project with NAMI was implemented as rapidly as possible. He specified that interior development began in April 2019, immediately after the approval of the design project. I would like to note that this is not just a new cabin, but a fundamentally new approach to the corporate transportation segment – more than ten changes have been made to the helicopter design to improve ergonomics," said A. Boginsky. – I am sure that Ansat will become a worthy addition to the Aurus line, and soon, upon completion of the tests, we will be ready to accept orders for a new vehicle.
According to Sergey Gaisin, General Director of NAMI, the Institute's specialists have joined the work on creating the luxurious version of the Ansat helicopter with great interest. "The experience gained by Russian specialists in the field of engineering, design and marketing in the development of the Aurus automobile made it possible to create a product that meets the highest international standards in a short period of time. The collaboration with Russian Helicopters Holding Company is the first step to the expansion of the Aurus brand beyond the automotive industry," commented the head of NAMI.