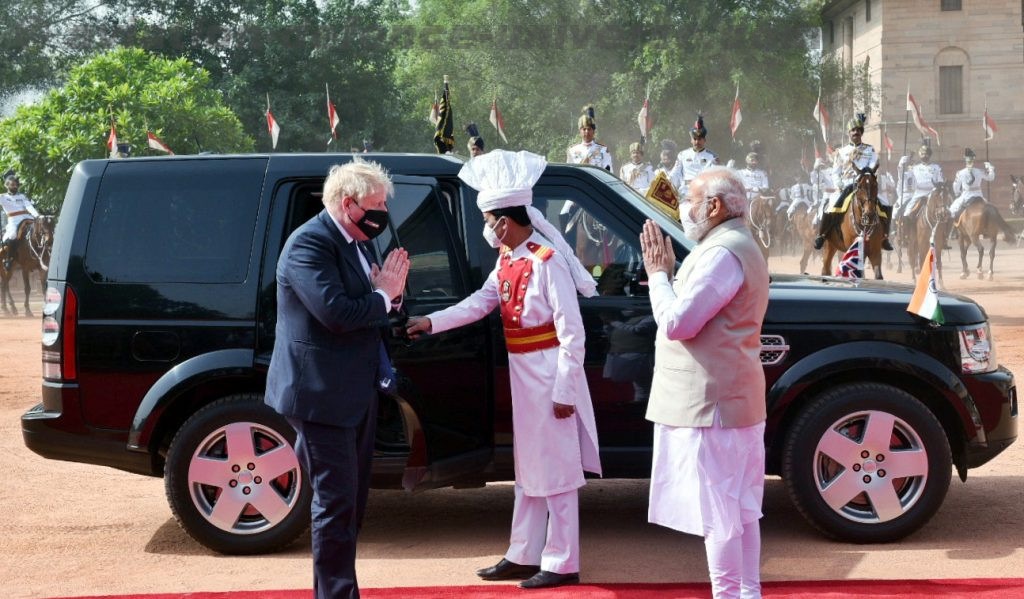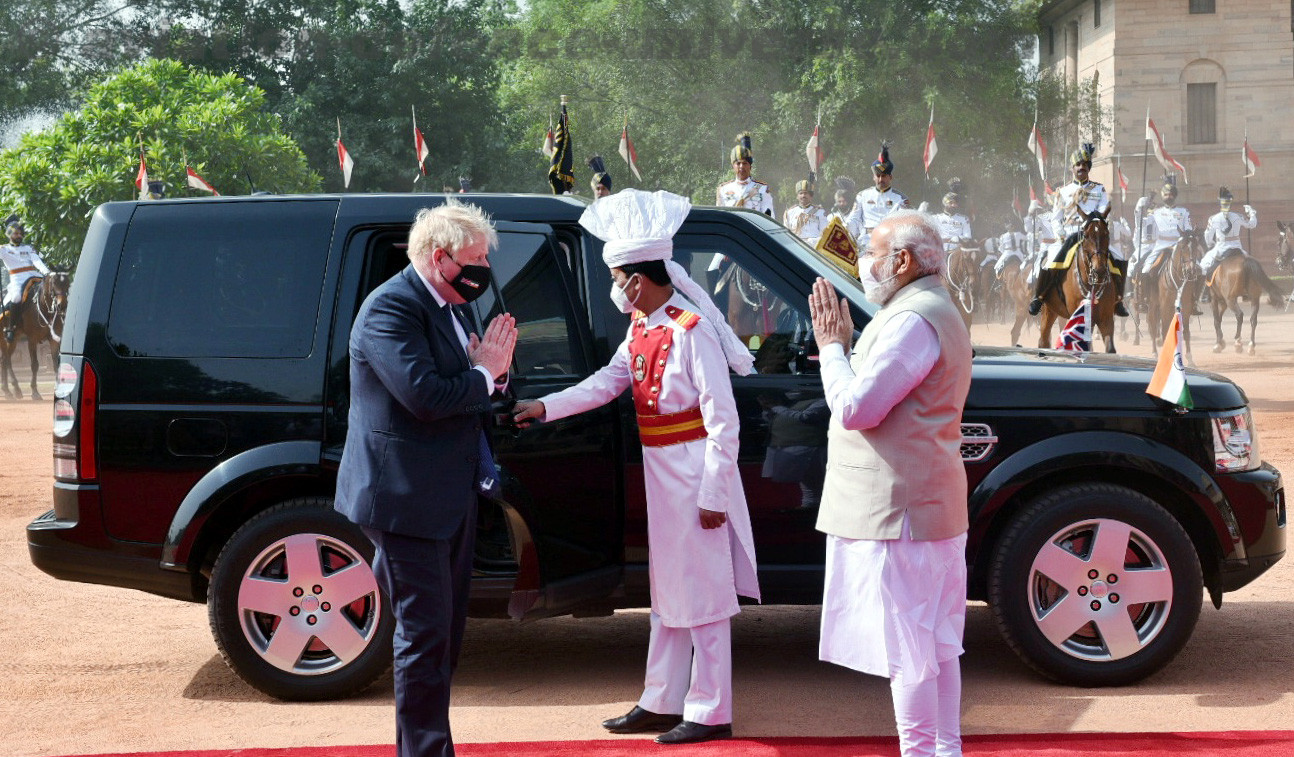 Agreement on transformation of defence & security cooperation
UK's joining Indo-Pacific Ocean's Initiative under Maritime Security pillar welcomed
By Jai Kumar Verma
New Delhi. May 2022. Indo-British ties despite having roots in the raj, have developed into strong bonds both geo politically and strategically. The two-day visit of British Prime Minister Boris Johnson to the Indian capital was momentous and the world at large especially China was keeping a close eye on the trip.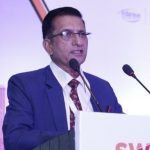 The visit of Prime Minister Johnson materialised after two postponements is important as he took time for the visit although the world as well as UK are facing several problems including spread of Covid pandemic, energy crisis, climate change, Russia-Ukraine war just to name few. "As we face threats to our peace and prosperity from autocratic states, it is vital that democracies and friends stick together. India, as a major economic power and the world's largest democracy, is a highly valued strategic partner for the UK in these uncertain times," stated Johnson, ahead of the visit.
The visit became important as it came just few days after the tour of Liz Truss, Foreign Secretary of United Kingdom. Not only this Ursula von der Leyen President of European Commission also came to India after British Prime Minister. In addition to these visits Chinese Foreign Minister Wang Yi, Russian Foreign Minister Sergey Lavrovand, Nepalese Prime Minister Sher Bahadur Deuba visited in April while Japanese Prime Minister Fumio Kishida visited New Delhi in March and announced massive investment plans. However, the visit of US deputy national security adviser for international economics Daleep Singh is significant as he is the mastermind of the different sanctions imposed on Russia. He tried to influence India so that New Delhi agrees for the sanctions against Russia. But India continued with its independent foreign policy which is in the interest of the country.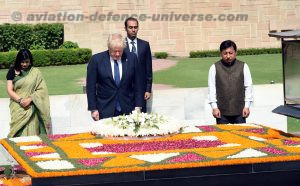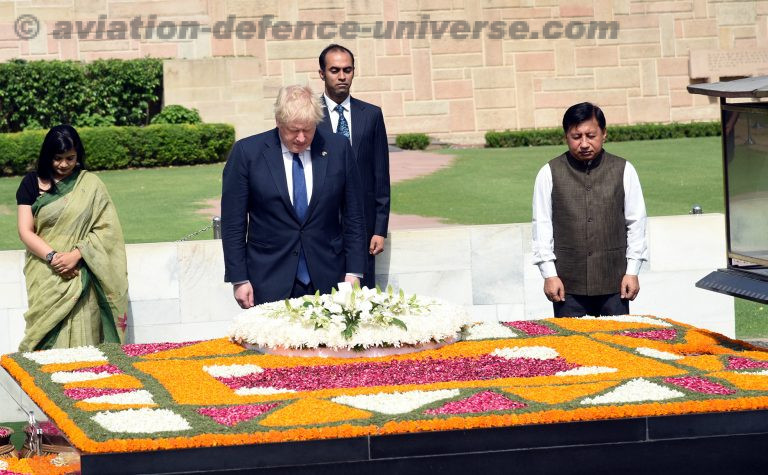 At present both India and China are pursuing more or less same policy on the current Russia Ukraine war. Nevertheless, the visits of so many dignitaries at this juncture is important hence China is not only keenly observing the visits but also interested to know the outcome of these visits. China will host the 14th summit of BRICS (Brazil-Russia-India-China-South Africa) in 2022 hence also interested to know the developments in the region especially in Indo-Pacific region. On Russia-Ukraine war the BRICS nations have taken more or less analogous views.
UK is member of AUKUS along with United States and Australia hence China which is keenly interested to enhance its share in European market is also observing the visit keenly. In an article Global Times mentioned that since the outbreak of Russia-Ukraine conflict the west especially US and its allies are pressurising India to join their camp but India is following the policy which is in its interest.
India's arch-enemy Pakistan is also worried as large number of dignitaries visited India which clearly indicates India's rising clout in international arena. On the other hand, Pakistan is facing innumerable problems. Imran Khan was ousted and Shahbaz Sharif became the Prime Minister but the economic problems are continuing. Several countries including United States, Saudi Arabia, and China were unhappy with Imran Khan. Law and order problem is deteriorating in the country and four persons including three Chinese were killed in a bomb blast in Karachi. India haters in Pakistan are claiming that India may attack Pakistan Occupied Kashmir as Russia attacked Ukraine hence Pakistan should remain prepared for the same. This may be distraction for the public as even the essential items have gone out of the reach of the public.

Back in Delhi, both countries paid special attention to the visit and it is apparent by the agreements signed and the joint statement issued after the summit. The deals were majorly defence. The European countries realised that now Delhi insists on the transfer of technology and production in India, which is done by Russia. It appears that now the visiting Prime Minister agreed to transfer technology pertaining to naval ships, jet engines, and aircraft. It is also anticipated that India may participate in aviation and shipbuilding programmes of UK. Johnson also promised to formulate India-centric Open General Export License so that the bureaucratic hurdles can be removed. The UK policy would also be helpful in the success of 'Make in India' policy of Indian government.
It is also reported that Johnson offered India to join the sixth generation Tempest Future Combat Air System programme which commenced in UK in 2018. Sweden and Italy are already partnering with UK in technology development. Japan had also joined the project in developing some components. India is weighing this proposal, as heavy expenditure is involved in the project and India is already trying to develop its own fighter aircraft.
Britain wants to have Free Trade Agreement (FTA) with India. Delhi has already signed FTA with U.A.E. and Australia. U.K. wants that India signs FTA before it signs FTA with European Union. Some talks were held and it is expected that FTA would be signed by October 2022.
The British International Investment would invest one billion dollars' worth of green support. The India-UK Green Growth Equity would also arrange $425 million to create green infrastructure projects. UK would also furnish guarantee of $1 billion to the World Bank to promote green infrastructure in India. Johnson also mentioned in its constituency that Indian business companies would invest one billion pounds in UK which would create about 1100 jobs. India expects that British business houses should also establish manufacturing hubs in India so that India produces goods which can be exported to nearby Asian and African countries.
Indian side also raised the question of repatriation of Indian economic fugitives but the British side not promised anything and mentioned that the executive cannot interfere in the judicial system of the country.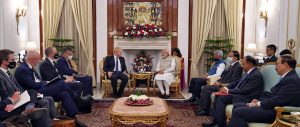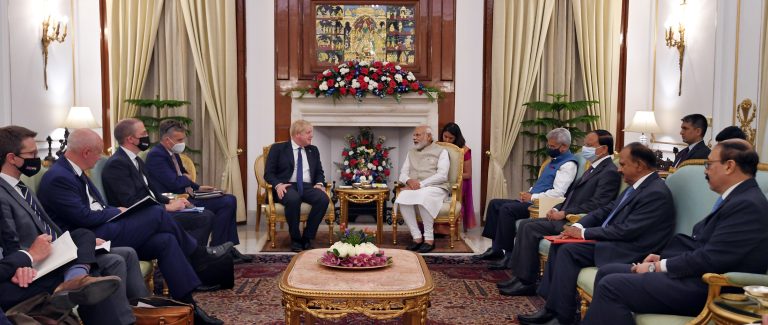 In the joint statement both the leaders "unequivocally condemned civilian deaths and reiterated the need for an immediate cessation of hostilities and a peaceful resolution of the conflict, which was having severe implications across the globe, in particular for developing countries. They emphasised that the contemporary global order has been built on the UN Charter, international law and respect for sovereignty and territorial integrity of states. They reaffirmed their willingness to provide humanitarian aid for the people of Ukraine". Nonetheless the joint statement has not condemned Russia openly and according to diplomatic sources Johnson had not pressurised India to condemn Russia. Johnson understood that Russia and India has a "historical relationship" and India would not like to change its position.
The visiting Prime Minister also mentioned that a new sub group is created under the Joint Working Group on Counter Terrorism. The sub group would handle the Khalistani organisations functioning in UK.
In the summit both countries chalked out a 10-year roadmap on important issues including defence, security, climate change, trade and people to people contact besides other points. Both Prime Ministers also exchanged views on regional and global issues of mutual interest including cooperation in the Indo-Pacific, Afghanistan, UNSC, G20 and Commonwealth. India welcomed the UK joining Indo-Pacific Ocean's Initiative under Maritime Security pillar and agreed to enhance engagements in the Indo-Pacific region. The following announcements were also made – (I) Strategic Tech Dialogue – Ministerial-level dialogue on new and emerging communication technologies such as 5G, AI etc. (II) Collaboration on Integrated Electric Propulsion – Co-development of technology between the two Navies.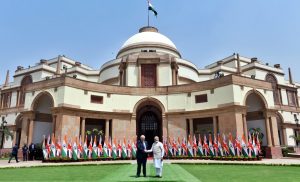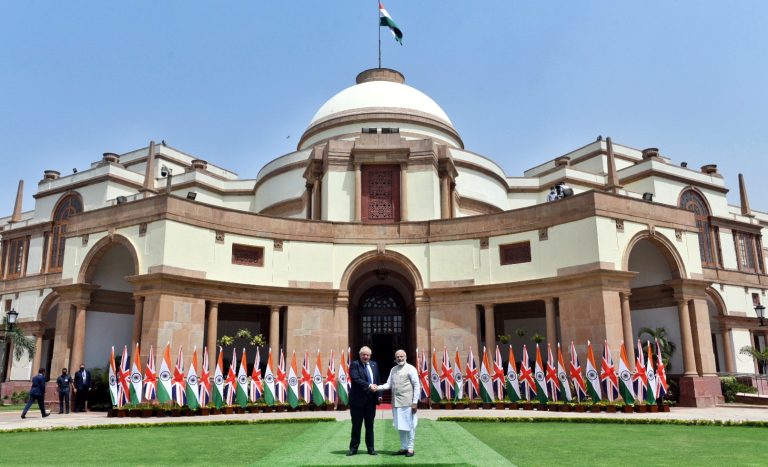 Overall, the Narendra Modi-Boris Johnson charm worked and the visit created the right atmosphere for discussion, gave a momentum to the already existing collaborations, pushed forth new partnerships and above all made the Indo-British handshake stronger.
(Jai Kumar Verma is a Delhi-based strategic analyst and member of United Services Institute of India and Institute for Defence Studies and Analyses. The views in the article are solely the author's. He can be contacted at editor.adu@gmail.com)