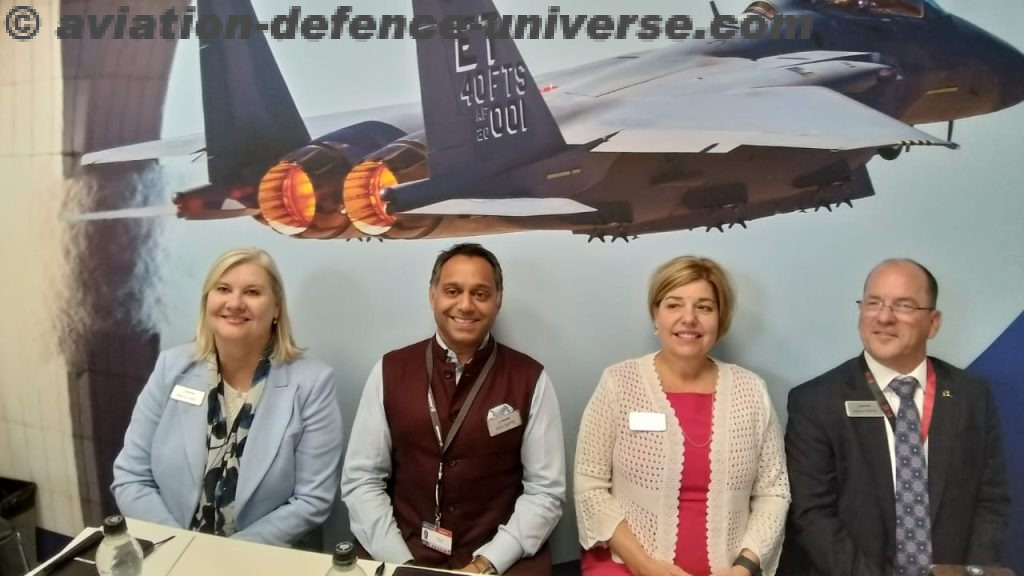 Indian Media Round Table at FIA 2022
Boeing creating ecosystems for India aerospace & defence
Matching steps with Make in India & Atmanirbhar Bharat
By Sangeeta Saxena
 Farnborough, UK. 21 July 2022. With the Top Gun Maverick Tom Cruise, in the F/A-18 cockpit hitting the big screen and Indian Navy's trials of the fighter for Aircraft Carrier INS Vikrant happening at the same time in Goa, nothing could have been more exciting for the journalists attending Boeing's Indian Media Roundtable than to hear , " We're pleased with the performance of our F/A-18 Super Hornets that participated in carrier test flights in May and June in Goa. We demonstrated the Super Hornet's ability to meet or exceed the test requirements to operate from a STOBAR aircraft carrier."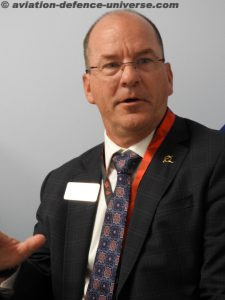 Randy Rotte, Senior Director, India, Asia Pacific and Southeast Asia in addition also stated, "With the F/A-18, the Indian Navy will get a proven, multi-role and carrier-compatible fighter while benefiting from the investments, upgrades and knowledge that comes from the U.S. Navy's extensive naval aviation ecosystem. The U.S. Navy operates more than 800 Super Hornets and EA-18 Growlers, the electronic attack version of the F/A-18. the F/A-18 Super Hornet was specifically designed from its inception for carrier operations, can operate from the Indian Navy aircraft carriers and will meet or exceed the STOBAR performance requirements of the Indian Navy. The Super Hornet's Block III configuration is suited to protect India's maritime interests. We anticipate the Super Hornet and P-8I opening up opportunities for greater interoperability between the two navies for a secure Indo-Pacific. The diversity and strength of Boeing's full Hornet Industry Team, including General Electric, Northrop Grumman and Raytheon, has the potential to provide significant benefits to Indian industry."
Keeping up with the tradition of holding the Indian Media Round Table at Farnborough International Air Show , Boeing leaders discussed not only the opportunities for building the capacity and capability of the Indian aerospace and defence sector but also Boeing's concentrated  focus in creating steps for Indian Defence Forces'  modernization and mission readiness drive.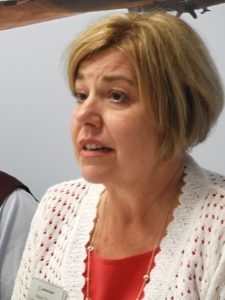 For someone who spend more than thirty years in US Department of Defence , Heidi Grant the president of Business Development, strongly feels, " It's been amazing to witness the fundamental, transformational shift over the last 15 years in the US-India bilateral relationship that has grown from strength to strength driven by the increasing convergence of American and Indian defence interests for a peaceful, stable and rules-based order in the Indo-Pacific. Both countries have made landmark progress on strategic defense ties, from holding bilateral and multilateral security dialogues and military exercises to advancing technology transfer and India being a major defence partner to the U.S."
With Boeing's existing defense programs such as C-17, P-8I, AH-64 Apache, CH-47 Chinook and Harpoons and many future capabilities and requirements for the Indian armed forces on offer, the American OEM has been making continuous investments  to sustain a forever available supply chain and creating manufacturing partnerships to match steps with India's clarion call of Atmanirbhar Bharat and Make in India.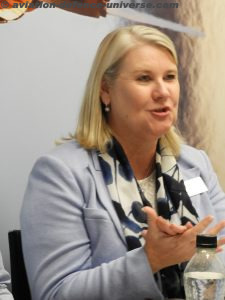 Maria Laine, Vice President, International Business Development, Boeing Defense, Space & Security and Global Services reiterated, " with sales of our platforms comes our commitment to services. Through Boeing Defence India, Boeing is delivering services that ensure high availability of our customers' fleets at competitive costs. We work with the Indian Air Force and the Indian Navy to provide operational capability and readiness for Boeing aircraft such as the P-8I, C-17, Apache, Chinook and the Head of State aircraft, and those rates have been exceptionally high. Another area of our Services commitment is the investments we've made in infrastructure, the build-up of local capability, the workforce and local partnerships that are all accelerating our strategy to provide lifecycle value to our customers in India."
When it comes to Boeing and India, it is a story of many firsts. India was the first international customer for P-8I aircraft to the Indian Navy, now operating 12 aircraft. India is the largest international operator of C-17s outside the US with 11 aircraft in operation. The Harpoon missile was the first weapon system integrated on an Indian designed and built fighter (Jaguar). Indian Air Force though not the first customer for  AH-64 Apache advanced attack helicopter and CH-47 Chinook heavy lift helicopter, is definitely a customer whose fleet is formidable because of these choppers.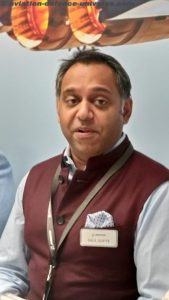 And one person every Indian defence journalist enjoys to meet and interview  is Salil Gupte, President, Boeing India who created the narrative for the round table." Boeing's sourcing from India stands at $1 billion annually through its large and growing network of 280+ supplier partners – that are an integral part of our global supply base. These Indian companies are manufacturing and exporting systems and components for some of Boeing's most advanced products from India to the world. We will continue to grow a globally competitive supplier base in India, with strong partnerships that are aligned with the government's vision of an Aatmanirbhar Bharat. Our investments in India are creating jobs and bolstering India's manufacturing sector. We have, through the years, invested in partnerships with players in the Indian aerospace ecosystem in diverse areas including skilling, research & technology, and manufacturing. At the Boeing India Engineering & Technology Center (BIETC), our 3,000+ diverse engineering workforce contribute to the global aerospace growth by delivering cutting-edge R&D, innovation, and high-quality engineering work to support Boeing's defense, space, and commercial businesses."
The Boeing officials at the round table were in consensus about providing the right products and services to help India, while also building a strong and resilient aerospace and defence supply chain in the country. Achieving that balance will be critical to readiness and the ability to respond to security challenges, they observed.
They affirmed that seeing increased maritime security in the context of the military-to-military relationship has significant potential now and in the future. Efforts such as the utilization of the P-8I fleet for missions in the Indian Ocean region and strong potential for Boeing's F/A-18 Super Hornet for the Multi-Role Carrier Borne Fighter requirement could further maritime cooperation between the two countries and further advance the security agenda, team Boeing stressed.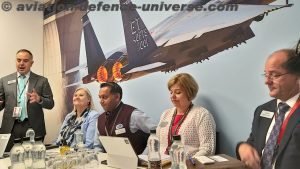 They reaffirmed that Boeing sources parts, assemblies and services from Indian suppliers to support the full life-cycle of aircraft to include aerostructures, composites, machined parts and assemblies, wire harnesses, cockpit panels, aluminium raw materials, forgings, avionics, mission systems, mechanical and electrical standard parts, tooling and ground support equipment. Specifically, on F/A-18, Hindustan Aeronautics Ltd (HAL) provides the gun bay doors and Rossell Techsys provides wire harnesses. Additionally, the F/A-18 work packages are also potentially available for transfer. Boeing is reviewing over several hundred other machined assemblies that could be placed with the appropriate Indian suppliers.
Randy Rotte informed , " Indian Navy has shared its intent to procure more P-8I to address this need, beyond its fleet of 12 aircraft. The P-8Is are performing very well and being extensively used by the Navy. With the India, U.S. and Australia navies operating P-8s (140+ P-8s in service globally; 400,000+ flight-hours) there are opportunities for interoperability as part of Quad. In addition, India's P-8I buy has resulted in significant industrial benefits and jobs for aerospace and defense companies in India that are now part of the Boeing supply chain manufacturing complex parts and components for BDS products, including the P-8I MRO."
A discussion with Boeing officials with India could not have been complete without India's need for refuelers. The many a slip between the cup and the lip situation and make shift arrangements for tanker requirement fulfilment has projected a need for them. Boeing sees the tankers as a capability of interest for India. India has air refuelling requirements and it hopes that India will be one of those countries that seriously considers Boeing's tanker solutions.