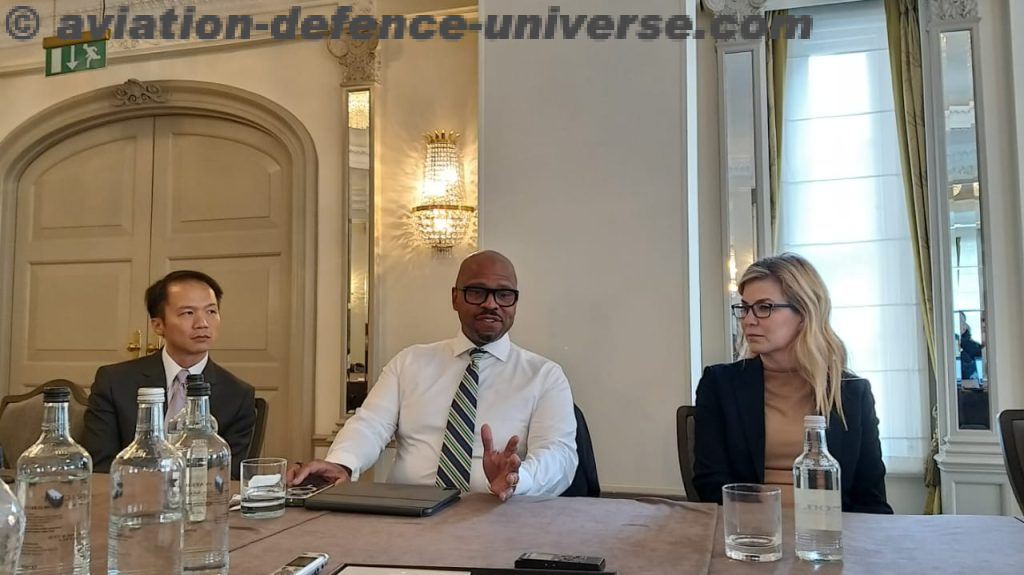 By Sangeeta Saxena
London. 18 July 2022. "Every single one of those programs, we believe, have tremendous opportunities in the future, and that is why we're doubling down on our efforts to make sure that we're delivering to our customers' needs. As far as the contractual mechanisms going forward, that will be program by program, customer by customer, obviously mostly through our federal government customer because that's how we sell mostly around the world, and we'll take the approach that makes the most sense," explained Ted Colbert, President and CEO of Boeing Defence, Space, and Security. He was speaking to a select group of journalists in London on the eve of the Farnborough International Airshow 2022.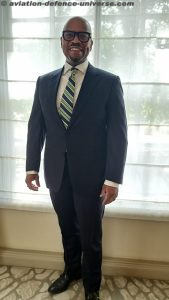 In a response to a question by Aviation & Defence Universe (ADU) on the status of the F/A-18 trials on INS Vikrant Indian Navy's aircraft carrier, he stated that it was very important for Boeing but decision will be taken by Indian government. Two Boeing F/A-18 Super Hornets fighter jets were in Goa in the month of May for trials on the Indian Navy's Shore Based Test Facility (SBTF) to demonstrate their compatibility and suitability to operate from Indian aircraft carriers. These trials were  to showcase the compatibility of their aircraft to fly from Indian Navy's aircraft carriers which use a ski-jump to launch aircraft. It may be recalled that Boeing has already demonstrated the ability of F/A-18 to take off from a similar shore-based facility at Naval Air Station Patuxent river in Maryland, U.S. in December 2020.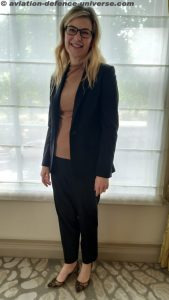 CEO of Boeing Global Services (BGS) Stephanie Pope was also in the Media Round Table with Ted Colbert and informed that Boeing has partnered with its customers to really look at where inventory levels are, how they're flying the airplane, and taking all that data analytics to be much more proactive—and predictive—on when parts are going to be needed. She reiterated that the Boeing team for building data analytics is so much more predictive than in the past. She stated that the biggest differentiators are lifecycle sustainment and cost whereas primary focus should be readiness and availability.
Ted also informed that Boeing has made changes to the Air Force One program and is focused on delivering the airplanes by 2027. The new schedule for, which slipped from the original goal of delivery in 2024, takes lessons on supply chains, talent and facilities into account, Colbert said. He was responding to a question on criticism by Andrew Hunter, the US Air Force's acquisition executive.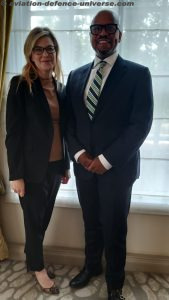 Fighters are the most important deals and attract eyeballs in all stages of procurement. "Fighters are an important business to the Boeing Company and we are continuing to invest in it," Ted strongly stated. He also responded to ADU's question on the marketing license approval from the U.S. government for F-15 for India by stating that it was an important matter for Boeing but was dependent on the two governments to decide.
Stephanie Pope in a response to a question on spares supply management stated that, "the whole industry—multiple industries—are struggling with part shortages and supply constraints. It is no different in the aftermarket."
She added, "where the company sees constraints in the aftermarket, it is trying to "lean in" and build inventory. We can always go back and forth with the production lines. My team is considering various solutions including expediting shipments through air versus by water. We all know the issues and constraints we've seen ."
She positively added, " Boeing's development of building data analytics to better prepare for service needs is appreciated. This has enabled the company to become so much more predictive than we have been in the past. En masse, we're really doing a lot."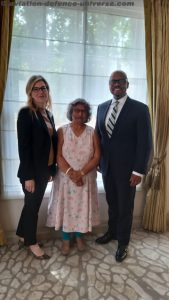 It ma be recalled that when Finance Minister Nirmala Sitharaman had met  Ted Colbert during her US visit in April  he had stated that Boeing is expanding its India operations and  due to the reforms undertaken by the government, India has the potential to become a global MRO hub. He reiterated the same at the London briefing responding to ADU's question that Indian is important to Boeing and has great potential both as a market and as a MRO hub.
Ted Colbert showed his maturity as he responded to a question on criticism by Andrew Hunter, the Air Force's acquisition executive, who has previously said that the service is working with Boeing to address a number of issues, including challenges with Boeing's internal business systems and obtaining data needed to definitize agreements such as the first F-15EX contract. "It isn't about protecting . Sometimes it's just about clarity of question and clarity of answer in the back-and-forth that goes on in the process. One of the examples we've worked through on many of our programs is price reasonableness. Price reasonableness requires a lot analysis. And so it's just like anything else — you do the analysis, you provide the answer, and you sort of lobby and go back and forth. That process can sometimes become complicated, because there are humans involved who are trying to understand different information being presented , I have personally engaged with him many times. Anytime I feel like something's not going the way it should be, you know, I call him or he calls me."
Colbert, who earlier headed Boeing Global Services, carries with him great experience which is an asset to his role as President and Chief Executive Officer of Boeing's Defense, Space & Security business. The global services unit handles jet maintenance, repair and overhaul, data analytics and pilot training. Stephanie Pope has taken over from Ted Colbert as President and CEO of BGS. She  was Boeing Commercial Airplanes' (BCA) chief financial officer (CFO), prior to which she was  chief financial officer of BGS and was part of the business when it was established in 2017.
Stephanie is sure that the aviation world is ready to bounce back and march ahead post the pandemic. Ted in his new role is excited about the Farnborough Airshow which was happening after four years due to the the hiatus created by the COVID-19 outbreak and felt it would get the aviation world back to normalcy.