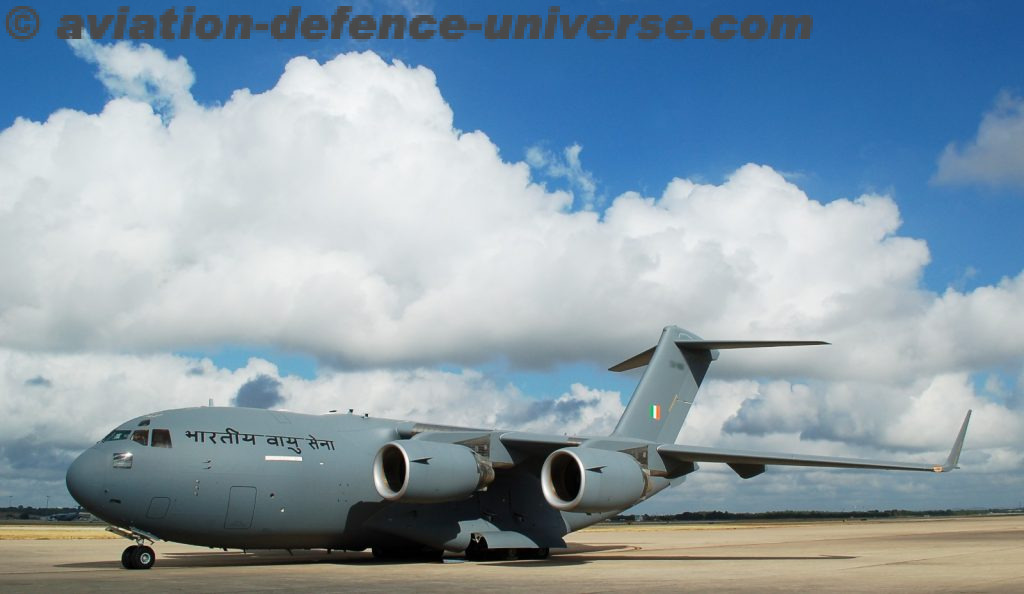 New Delhi. 08 October 2023. "Ensuring mission-readiness for our customers and providing them with seamless services and support on our platforms, is an imperative for Boeing. In line with this, Boeing Defence India (BDI) was set up to provide holistic lifecycle solutions for defence customers in India. Cost-effective solutions, timely support, and flawless execution are critical elements of BDI's commitment to the market and our customers," said Salil Gupte, President, Boeing India in an interview with Aviation & Defence Universe (ADU).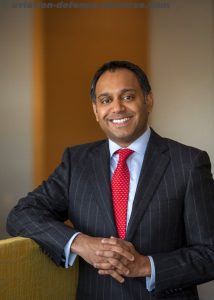 ADU. What are the implications for Boeing's defence business in India after the Indian Prime Minister's U.S. visit?
 Salil Gupte. Boeing's long-standing commitment to India spans over 80 years in the defence and aerospace sector surpasses any other foreign Original Equipment Manufacturer (OEM), and sets it apart as a steadfast and reliable partner. In the context of the renewed emphasis on bilateral collaboration, Boeing finds itself uniquely positioned to help drive co-development in the future given our track record of championing India's "Make in India" and "Skill India" vision through investments in manufacturing, co-production, co-development, skilling and training, and engineering and innovation. Boeing's substantial infrastructure investments aimed at bolstering the mission readiness of the Indian armed forces are exemplified by the world-class C-17 MRO and training facility at Hindon and the comprehensive P-8I training facility at Rajali. These strategic investments will continue to play a pivotal role in fortifying Boeing's status as the leading foreign OEM making in India, engineering in India, and sourcing from India.
ADU. How does Boeing support the platforms currently serving the Indian defence forces?
Salil Gupte. We are working with the Indian Air Force (IAF) and the Indian Navy (IN) to provide operational capability and readiness for the P-8Is, the C-17s, two Head of State aircrafts, the Chinooks and the Apaches. We support the IAF's C-17 fleet under the Globemaster Integrated Support Program (GISP) that maintains high mission capability rates by providing them access to an extensive support network for parts availability and benefits from economies of scale. Boeing provides comprehensive C-17 Globemaster III training solutions for aircrews and loadmasters with advanced simulation, courseware and computer-based training, for tactical military airlift operations and humanitarian missions, along with mission rehearsal of all scenarios including emergency procedures. Boeing's in-country C-17 training center has completed thousands of training hours for aircrews and loadmasters.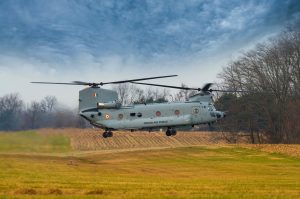 Boeing offers long-term Performance Based Logistics (PBL) solutions and training on simulators for the platforms, namely, P-8I, Apache and Chinook. This comes with a promise to provide the armed forces the same level of availability currently provided on the C-17 fleet through our GISP program. PBL strategies have a proven track record of transforming the legacy transactional support between Boeing and its customers, to solutions that increase aircraft availability, resolve Aircraft On-Ground (AOG) situations, and reduce the life-cycle cost of operating defence aircraft. A PBL contract guarantees engineering, technical and material support for our customers at any hour and any operating location. Essentially, it ensures the relevant parts, available at the required location and at the right time. PBLs translate to higher aircraft availability through better utilization of inventory and the requirement for fewer spare parts. Specifically, for India, a PBL strategy will help resolve operational issues and enable further growth of Aatmanirbhar Bharat, strengthening India's national defence industry.
Notably, our offerings of the PBL solutions (also referred to as Aircraft Support Agreements) include our digital offering: Mission Accelerator (MA). MA helps enhance availability of platforms significantly by providing predictability in maintenance. It also helps in operations and training of aircrew.
ADU. How is technology being leveraged for the modernization of the Indian armed forces?
Salil Gupte. Boeing is committed to supporting the need for a future-ready workforce that is diverse, entrepreneurial, agile in mindset, and is ready to take on the next wave of growth while serving the changing aerospace and defence dynamics in India for India, and the world.
Started in 2016, the Boeing India Engineering & Technology Center (BIETC) today is the largest of-its-kind engineering and capability centre outside of the U.S. Ever since, the company has made significant investments in building capabilities indigenously in the country, and supported local and global A&D customers and the industry through high-quality and advanced aerospace work.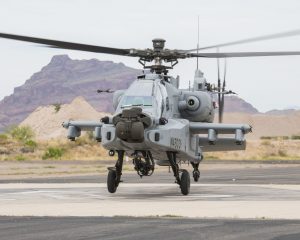 BIETC houses over 4,500 engineers and technologists across Bengaluru and Chennai encompassing capabilities in design engineering for aircraft structures and systems, production engineering, developing systems to test aircraft, and providing digital solutions to customers. In India, Boeing is driving innovation that is transforming the aerospace and defence sector, and we are proud that our team here is now an integral part of the Boeing global engineering ecosystem. Boeing is investing $200M in a new 43-acre state-of-the-art wholly-owned engineering and technology campus in Bengaluru. This will be Boeing's largest facility of its kind outside the U.S.
ADU. What is the status on additional Apaches?
 Salil Gupte. We are aiming to deliver the first of the six AH-64 Apache attack helicopters on order to the Indian Army in the first quarter of 2024.
ADU. Is Boeing planning to establish a manufacturing line in India in line with the "Make in India" initiative?
 Salil Gupte. Boeing proudly supports Prime Minister Modi's Aatmanirbhar Bharat initiatives as a central pillar of our long-term business strategy in India. Boeing is the top foreign aerospace and defence company in India with more than 5,000 engineers and other skilled staff we employ in India. This represents Boeing's largest presence outside the US and we continue to grow our operations and invest in new capabilities in India. Boeing's sourcing from India stands at $1 billion annually, of which over 60% in manufacturing and our supply chain footprint extends to over 300 local companies, employing a further 13000 people. We continually evaluate our airplane production system and rate increases to support the growing global demand for our products. Volumes required for final assembly of commercial airplanes are far greater than that required for defence, and a viable business case would require a large regional market.