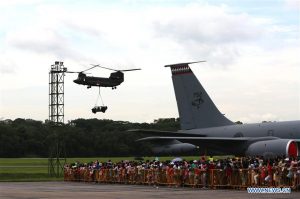 Singapore Air Force mesmerises with aerial displays
By Suresh & Team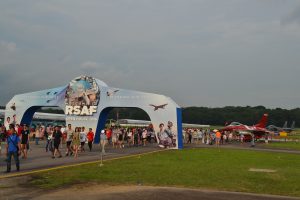 Singapore. 24 May 2016. Back after a five-year hiatus, the Republic of Singapore Air Force (RSAF) created a big bang in the skies at ROH (RSAF Open House 2016) held at Paya Lebar Air Base (PLAB) over the weekend of May 21 and 22.
Sparklingly themed "Defending Our Skies", it was an amazing treat to action-packed aerial displays and capabilities demonstrations, an interactive exhibition gallery that showcased the RSAF's transformation, aircraft rides as well as opportunities to interact with airmen and women. For avid ones, had a first-hand experience to aircraft and weapon system simulators.
The ROH 2016 covered an area of about 64,000m², about the size of nine football fields. Eye-catching at ROH 2016, which attracted over 150,000 visitors, was the static display of over 20 aircraft and weapon system that included the Heron-1 Unmanned Aerial Vehicles, Seahawk helicopters and Chinook. Despite the scorching weather, the visitors were greeted by the RSAF team who tirelessly explained the systems and took photographs with them.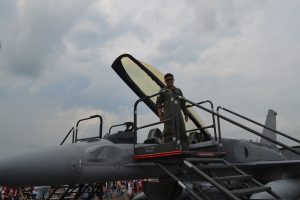 It was a remarkable regional showcase that advertised a number of high-end fighter aircrafts and ground-based air defence systems with the fighter aircraft arming demonstrations by the RSAF weapon load crews. Besides the 30-minute aerial display where the aircrafts showed off the capabilities, there was also an exhilarating performances by the SAF Red Lions Parachute team followed by security and enforcement operations conducted by the Singapore Armed Forces (SAF) Military Working Dog Unit.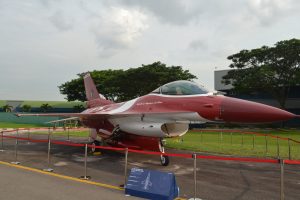 Indeed, it was treats galore. Thrilling aerial displays by the RSAF's F-15SG and F-16C multi-role fighter aircraft, capabilities demonstration of the ground-based air defence systems that form part of the RSAF's multi-layered air defence, and air-land operations. It involved the AH-64D Apache attack helicopters and CH-47 Chinook helicopters.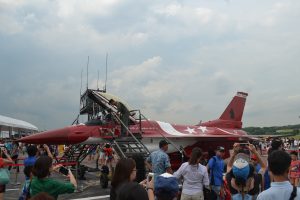 For the grassroots, it was a timely understanding of RSAF defence capabilities, and through interactions shared by the personnels, on their roles and experiences in keeping Singapore skies safe. And for those who had a bit more energy, tours of the exhibition gallery were made accessible that featured history and transformation of the RSAF.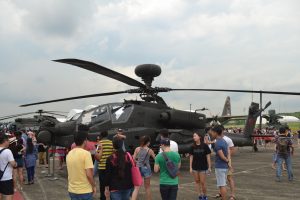 Chairman of the Organising Committee, Brigadier-General (BG) Neo Hong Keat, hailed ROH 2016 as a good opportunity for the public to gain a better understanding of the RSAF. He said: "On behalf of the RSAF, I would like to thank you for your strong support. This meant a lot to our airmen and women. I hope everyone who came enjoyed the visit, and gained a better understanding of our Air Force and our people, who work tirelessly day and night, defending our skies."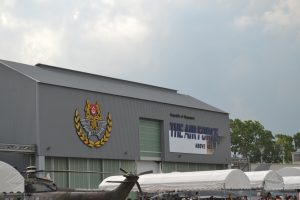 Showcasing Singapore's aerial might is a timely opportunity for the RSAF to parade its capabilities as a modern, full-spectrum and professional air force, operated by people who are well-trained and committed to the defence of Singapore. This year, Singapore's defence budget shot up by 6.44 per cent to US$13.97 billion (S$10.2 billion), according to British military news portal IHS Jane.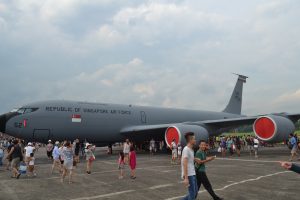 "A nation's airspace is and will always be vital to its sovereignty and security…conflicts among nations might appear to be less frequent but they have by no means disappeared," said Senior Minister of State for Defence, Dr Mohamad Maliki Bin Osman, in an earlier speech, in which he mentioned the ongoing dispute over the South China Sea islands as a key example of how miscalculations can lead to open confrontation.
"Every generation will confront new threats, and you will have to find new ways to keep Singapore safe and strong," Dr Maliki added.