By Brig. VK Atray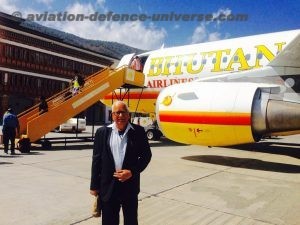 Thimphu. 18 October 2018.  It couldn't have been a better landing for ADU! The small, beautiful and calm nation nestled in the Himalayas between two major powers China and India, Bhutan , was polling to elect the new National Assembly. And what a pleasant sight with  no gun toting security men , no booth capturing , no crowdin nor  propaganda outside the polling booths . The disciplined & gentle Bhutanese came in, voted and went out of the booths. Parking of vehicles at designated places only and no stopping on the roads . Well for someone who is used to just the reverse in elections in India, it was a lesson well learnt to tell everyone back home.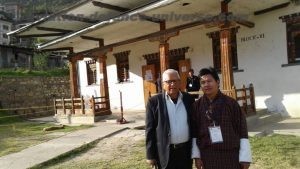 Third election since the country became a democracy where the constitutional head is still the monarch, this one is all set to bring in a change and India's eyes are all set on this election in its neighbourhood. It may be recalled that the Prime Minister Tshering Tobgay's People's Democratic Party (PDP) was clean bowled  in the first round of Bhutan's third parliamentary elections on 16th September. It was third with 1,880 votes.
As per  the Election Commission of Bhutan's official results, the Druk Nyamrup Tshogpa (DNT) came first with 31.5% of the votes, Druk Phuensum Tshogpa (DPT) was second with 30.6%. , ruling PDP  was third with 27.2% of votes and Bhutan Kuen-Nyam (BKP) got only 9.7% of the total votes . Interestingly these results knocked out the ruling party  from the general round of elections to the lower house of parliament today. According to Bhutan's constitution, only the first two political parties can take part in the final round of general elections.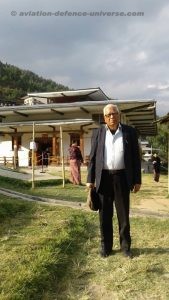 This also indicates that the democracy is on the rise in the country which was traditionally a kingdom. The Parliament of Bhutan is the highest legislative body in the country. Its consists of the Druk Gyalpo, the National Council and the National Assembly. As per the information of Election Commission of Bhutan (ECB), Thursday, the 18th of October, 2018 is the Poll Day for the General Round of 3rd Parliamentary Elections 2018, in all the 47 Demkhongs of the 20 Dzongkhags.
And as we reach the national capital from Paro, election is in full swing. A halt at the polling booths tell  the story. Voters are consistently coming to cast their franchise since the morning. A positive sign in a new democracy. And now I wait for the results to be declared and you keep a watch on this space on my continuous updates from this beautiful Himalayan kingdom turned democracy.