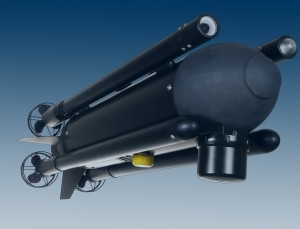 New Delhi. 21 March, 2016. Atlas Elektronik is focussing on displaying its technology in the area of anti submarine warfare (ASW)  and other  warfare systems under and above the sea surface. Few key products being displayed are:
Integrated Mine Countermeasures System (IMCMS)
The ATLAS Integrated Mine Countermeasures System (IMCMS) is a multi-role MCM Weapon System which covers the complete process of Mine Warfare including Minesweeping, Minehunting and Minelaying on up to task unit level as well as supporting functions such as hydrography, environmental assessment and surface and air surveillance.
Active Towed Array Sonar (ACTAS)

The ATLAS ELEKTRONIK Active Towed Array Sonar (ACTAS) is a low-frequency ASW sonar system that operates simultaneously in
active and passive detection modes and provides high-resolution target detection.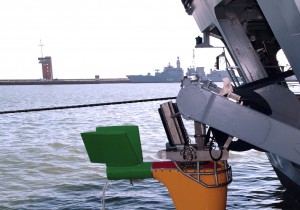 Sea Fox Mine Disposal System
The SeaFox system is a mine disposal system based on the most advanced concept using the Expendable Mine Disposal Vehicle principle (EMDV). The system is effective against long and short tethered mines, proud ground mines and floating mines. The SeaFox system mainly comprises a console, a launcher and the SeaFox vehicles. The system can be delivered as a stand-alone or a fully integrated version
The SeaHake® mod4 is the dual-purpose and fibre-optic wire-guided heavy- weight torpedo that fully meets the operational requirements of modern Navies. It is specifically designed to meet the confined shallow and blue water environments of today's and future naval scenarios. In our more than 130 year torpedo tradition SeaHake® mod4 is the latest member of the highly successful SeaHake® family of torpedoes that started its evolution more than 45 years ago.