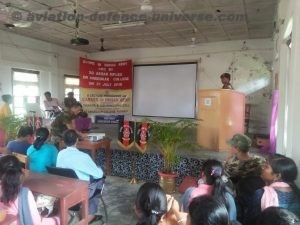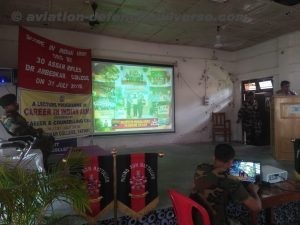 Kumarghat, Tripura. 31 July 2018. A motivational workshop on scope in Indian Army was organised by Rising Sun Battalion of Assam Rifles under 21 Sector of Inspector General Assam Rifles (East) at Dr. Ambedkar College, Kumarghat, District Unakoti in Tripura on 31 Jul 2018. The aim of organising the event was to motivate the youth to join Indian Army and to provide the knowledge about the various entry schemes for joining the Armed forces.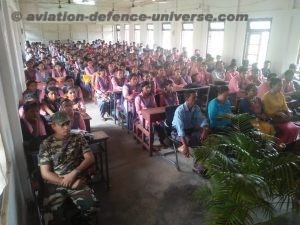 Rich history and traditions of Army were showcased during the event. Various entry schemes and procedure on how to join Army/Assam Rifles were briefed during the event. Weapons & equipments were also displayed during the event to make the event more attractive.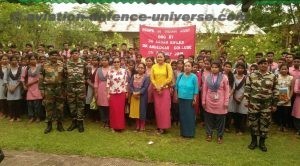 More than 100 students including teachers attended the informative workshop. Local students lauded this efforts made by the Assam Rifles for providing career guidance to youth of Tripura and also added that the assistance will prove to be a morale booster for the students.