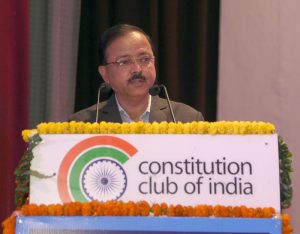 New Delhi. 01 August 2017. Minister of State for Defence, Dr Subhash Bhamre inaugurated 75th raising day function of the Armed Forces Headquarters (AFHQ) Civilian Services here today. Speaking on the occasion, Dr Bhamre said that AFHQ civilian personnel have been standing firmly with the Armed Forces, providing them with the essential support and working for the safety of the nation with dedication and commitment, both in times of peace and war.
He appreciated the administrative acumen and work culture of the cadre who have been working shoulder to shoulder with Service personnel and providing them with the logistical support in manpower, quartering, material management, administration and human resources development.
The service cadre came to existence when the office of Chief Administrative Officer (CAO) was constituted in the Ministry of Defence on August 1, 1942 and all the civilians were brought under one Cadre Controlling Authority.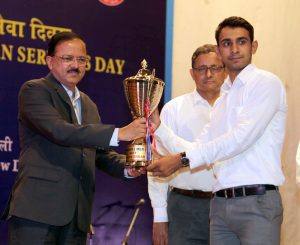 Defence Secretary Sanjay Mitra also addressed the function, which was organised at Mavalankar Hall in the Constitution Club of India. The dignitaries also gave away sports and cultural awards to outstanding personnel. Joint Secretary & CAO Shri V Anandarajan presented the Annual Report on the occasion.