By Rajendra Velagapudi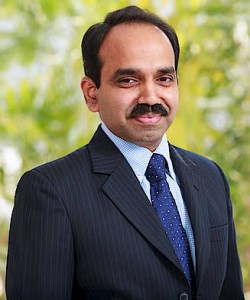 Hyderabad. Aircraft downtime events affect air operators across the globe adversely, with high asset-holding costs and barely-visible operational bottomlines being the biggest culprits. In such scenario, keeping aircrafts up and flying while meeting the operational efficiencies is the most significant challenge.
Cyient has been at the forefront addressing various challenges faced by Air Operators and MROs. We track aircraft performance, develop repairs, and incorporate them into necessary manuals and engineering change documents. Not only our innovative solutions in engine health monitoring and fleet management help operators save critical aircraft downtime, but our prognostics also help identify technical data trends, faults, predictive maintenance intervals, and various other reliability issues.
Cyient's repair design teams develop solutions for undocumented repairs within hours of reporting while ensuring documentary substantiation for repairs as mandated by regulatory authorities. We have achieved 60% reduction in maintenance cost time for Supplemental Inspections by revising Structural Inspection Planning Documents on Airframe, and 40% reduction in the Turnaround Time (TAT) for design and development of Engine Repair Schemes.
The Aerospace and Defense business unit is Cyient's largest, contributing 33% to the company's total revenue in FY 2014-15. Cyient offers MRO support on Engines, Airframes, Power Units, Avionics, Electricals, etc. where our key offerings include: Diagnostics & Prognostics with Data Analytics, Forecasting, Engine and Airframe Repair Development, Assembly and Test Process Engineering, Tooling Equipment design and development, Fleet Management, Health monitoring, MRO Software Management, Salvage Clinics, and Publications.
Two major factors govern MRO industry—air passenger volume growth and volume of flying aircrafts. Although both are complementary and regional in nature, the latter accounts for ageing fleet replacement and platform conversions too (for instance, from passenger to freight aircrafts). Apart from these, there other technological and 'glocal' factors may come into play.
MRO costs account for roughly one-fifth of the airline operational cost. Going by the ever-growing passenger-growth trend, we may see MRO market surge, with engines attracting the bulk of the maintenance costs. In terms of maintenance categorization, Airframe, Component and Line Maintenance may share the major chunk of operator cost bifurcation. With aircraft maintenance a priority, air operators now have choices among aircraft OEMs, independent MROs, component OEMs and other affiliates to serve their maintenance requirements. A growing trend of Total Support Packages (TSP) and Power-by-the-Hour (PBH) support services has been observed in recent times, due to it being more practical and hassle free for the operators.
With the highest traffic growth projected in Asia, and low-to-moderate growth in NAM and Europe, more repair shops and MRO distribution centres will likely be seen in Asia-Pacific and the Middle East region in the coming times. Bolstering this claim is the civil aviation industry in India, which has ushered in a new era of expansion driven by factors such as low-cost carriers (LCC), modern airports, foreign direct investments (FDI) in domestic airlines, cutting edge information technology (IT) interventions and a growing emphasis on regional connectivity. Airports Authority of India (AAI) estimates aircraft, passenger and freight movement at all airports in the country to grow at 4.2%, 5.3%, and 5%, respectively, for the next five years.With more than 95% of the population still without access to air travel, the immense potential of MRO in India can only be imagined.
The author is Senior Vice President & Head, Engineering, Cyient.