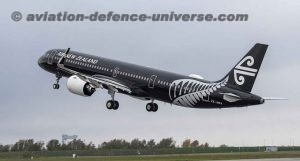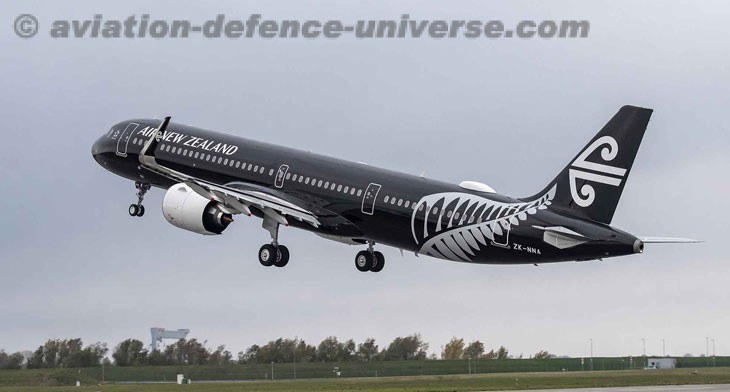 Hamburg, Germany. 05 November 2018. Pratt & Whitney and Air New Zealand, have celebrated the delivery of the airline's first A321neo aircraft powered by Pratt & Whitney GTF™ engines and backed by an EngineWise™ service agreement for up to 16 years.
Air New Zealand, based in Auckland, currently has on order 20 firm Airbus A320neo family aircraft powered by Pratt & Whitney GTF engines intended for fleet renewal and anticipated short-haul network growth. The airline also currently operates a fleet of 30 V2500®-powered A320ceo aircraft.
"Air New Zealand has been a Pratt & Whitney customer for more than five decades, dating back to when its forerunner, Tasman Empire Airways Limited operated the Douglas DC-8 powered by the JT3D engine," said Rick Deurloo, senior vice president of sales, marketing and customer support at Pratt & Whitney. "We're thrilled to expand our relationship with Air New Zealand and support their GTF-powered fleet, which will enable them to realize fuel savings and environmental benefits for years to come."
Since entering into service in early 2016, the GTF engine has demonstrated its promised ability to reduce fuel burn by 16 percent, to reduce NOx emissions by 50 percent to the regulatory standard and to lower the noise footprint by 75 percent.
The V2500 engine is offered through IAE International Aero Engines AG, a multinational aero engine consortium whose shareholders comprise Pratt & Whitney, a division of United Technologies Corporation; Pratt & Whitney Aero Engines International GmbH; Japanese Aero Engines Corporation; and MTU Aero Engines GmbH.