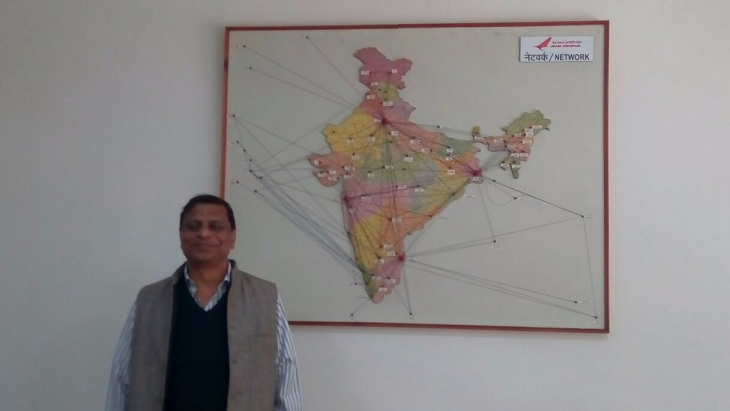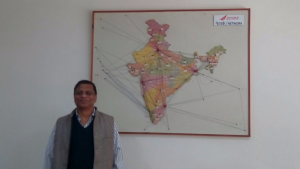 By Brig.VK Atray & Sangeeta Saxena
New Delhi. 23 January 2016. In an attempt to fill a gaping gap and gain self sufficiency when it comes to maintenance, Air India's technical arm has resorted to utilizing its veterans. "I have a shortage of 150-200 engineers and I have employed my retired staff to fill up the gap. I have taken about 150 people on contract for three years," informed H R Jagannath, CEO of Air India Engineering Services Ltd (AIESL) in an exclusive interview to Aviation & Defence Universe(ADU).
"I cannot produce a private certified engineer in the market. It takes minimum 3 to 5 years for new comers to pass all papers and get DGCA approvals.17 modules to clear ,3 years experience in workshops and then type training. The wait is too long and when recruitment is not consistent it can be very detrimental. Qualified manpower is not easy to come by," he added.15-odd retirements are taking place every month out of total 300 AMEs all over the country and the company is currently banking on re-employing these experts to fill the void.
The Air India Engineering Services Limited had last year released an employment notification, inviting candidates to apply for the position of Air Craft Technician. The age of the candidates applying for this post must not exceed 28 years. So in the near future some problems should get sorted out but to fill the vacuum completely will need a very long time. It takes two-four years for an aircraft technician to secure a type rating and maintenance engineers license and Air India has also begun offering on-job training to technicians from other companies, enabling them to apply to the Directorate General of Civil Aviation (DGCA) for license. They are also seeking support of DGCA and Boeing for the training programme.
Air India Engineering Services Ltd (AIESL) is an offshoot of Air India which provides maintenance, repair, and overhaul (MRO) services for aircraft. Hived off as a subsidiary in 2013 it became operational as a separate profit centre for Ground Handling and Maintenance, Repair and Overhaul. It has MRO facilities in Delhi, Mumbai, Hyderabad, Thiruvananthapuram and Kolkata. Jagannath has a vision to turn it into a self-sustained and profitable firm in next five years.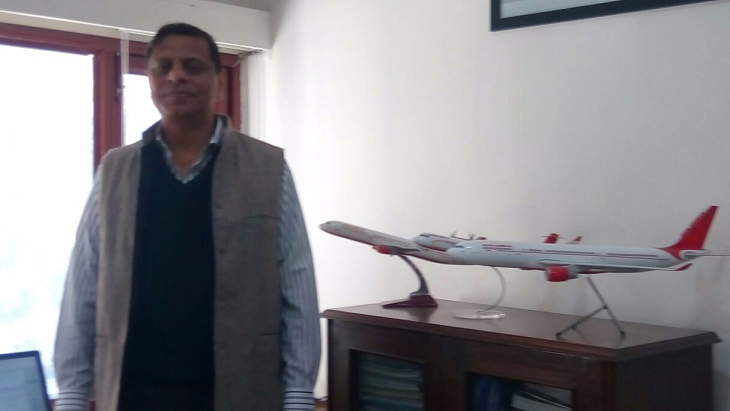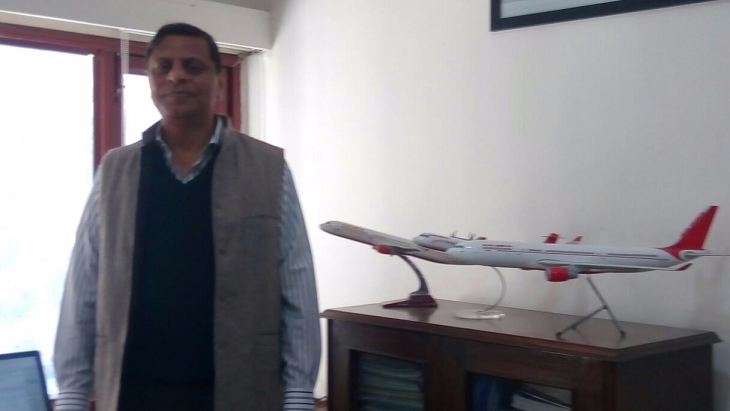 It is approved for CAR147 by DGCA. The CAR 147 provides the common technical standards and guidelines to conduct recognized type training courses, to conduct examinations and to issue training certificates. CAR 147 approval has to be sought by the operators. It specifies conditions for issue, renewal, suspension and revocation of certificates attached to the approval and privileges thereof.
"Approval from aviation regulator Directorate General of Civil Aviation (DGCA) for C-checks (2,250 days inspection) on B777 series aircraft fitted with GE 90-100/115 engines have been granted in May 2015. Subsequent to it, D-check (3,000 days inspection) approval was granted in February 2016. Likewise, an internal audit has been carried out for Airbus family approval and approval is awaited for the application to DGCA for certification of A319/A320/A321 series aircraft fitted with CFM56-5b/V2500 A1 series engines up to 4A check," explained Jagannath.
Setting up of Nagpur MRO has been the talk of both media and the industry for very long. The construction work for its Nagpur MRO commenced in March 2011 and in December 2014, the facility was handed over to AIESL, which began its operations on August 27, 2015. In addition to Air India fleet of Boeings it also has contracts to do MRO for many Indian and foreign airlines.
" We have line maintenance certificates for lot of carriers like Silk Air, Scoot, Singapore Airlines and Kuwait Airways. In the Indian we have Jet Airways, Go Air, Vistara and Spicejet. Talks are on with Indigo," he informed.
On being asked about their foray into the military MRO for India, he said, "At the moment hands our hands are full with Air India and Alliance Air component MRO, Base, Align and Engine Maintenances. Military aviation has a OEM dominated direct control. We are now thinking of entering the military aviation space. There is a strong fleet with the three forces and para military forces and a very important MRO market."
On the next five year plan he stated that their blueprint is well in place. Aim is to expand the customer base by recruiting more people for marketing. "We want to become a self-sustained and profitable company in the next five years. We aim to earn around 40% of our revenue from the third-party servicing in near future, which is around Rs 130 crore of revenue in FY17," he positively said.
Elaborating on the strategy for marketing he said, " we are looking into the concept of 'per hour of flight' which is very much the strategy in many countries. The primary aim of an airline is to serve passengers from point A to B and then further to point C. Maintenance and other work is not their core work and may seem to be a headache for them, as it requires setting up of an entire set up including engineers and other staff. The airlines as such will be more than happy to outsource this job (MRO) to us. As the name suggests, we will be charging the airline for per hour of flying plus other types of arrangements, depending on the work required. So, it is a win-win situation for both the parties."
After the announcement of UDAN scheme for regional connectivity by the Ministry of Civil Aviation, MRO industry should also benefit. "I can sense a great business for MRO industry in general in the near future. The regional airlines shall save a lot of money which comes to about 20-25% if they service their planes in India instead of flying them abroad," he added. "
When asked about buying of spares Jagannath denied any plan for this as traditionally airlines get the tax benefits for importing of spare parts and this activity is done by them. We can only be facilitators.
He was very optimistic about the setting up of Engine MRO at Nagpur by GE. He said that the complete service should get started by the year 2018. DGCA has given approvals for C checks for GE 90-100/115 engines fitted in Boeing aircraft. Subsequent to it, D-check (3,000 days inspection) approval was also granted. They also hope to service aircraft fitted with CFM56-5b/V2500 A1 series engines up to 4A check.
Jagannath ended on high expectancy by quipping that the government too should support the MRO sector by offering five year tax holiday. He is surely keeping his fingers crossed.