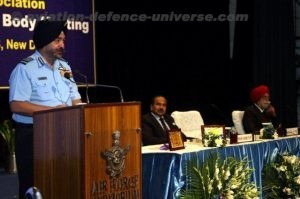 New Delhi, 15 Sep 2018. The Annual Day of Air Force Association began in the morning with the Wreath Laying Ceremony at Amar Jawan Jyoti at India Gate today in the memory of those who laid down their lives for the motherland. The wreath was placed by President of Air Force Association Veteran Air Chief Marshal Arup Raha PVSM AVSM VM. This was followed by Annual General Body Meeting held at Air Force Auditorium, Subroto Park, where-in some of the Air Force Nonagenarians and Octogenarians were honoured and were presented mementos by the Air Force Association, wishing them a healthy and long life. The Chief of the Air Staff Air Chief Marshal BS Dhanoa PVSM AVSM YSM VM ADC was the Chief Guest who addressed the gathering. Retired Chiefs of the Air Staff, very large number of Officers and airmen attended the Annual General Meeting.
Air Force Association is a welfare organisation in the non-governmental sector, actively involved in the welfare of air veterans and their families. The organisation is also deeply committed in alleviating the sufferings of the widows and the destitute children.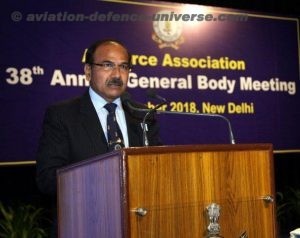 The Association was established on 15 Sep 1980 under the patronage of Marshal of the Air Force Arjan Singh DFC. It has nineteen branches spread all over the country. In addition, it has two branches in UK and Australia. It has more than 84015 Air Veteran members and 4324 Spouse members on its roll. The current President of the Association is Veteran Air Chief Marshal Arup Raha PVSM AVSM VM.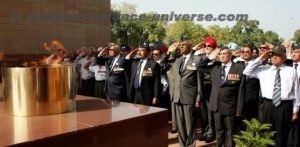 The raising day of the Air Force Association is celebrated on 15 Sep every year. It is an occasion when the valour and heroic deeds of gallant Air Force personnel, who had made supreme sacrifice in the past to defend our country, are remembered. The Annual Day also provides opportunities to the serving and the retired Air Force personnel to strengthen the bonds of comradeship, brotherhood and espirit-de-corps.