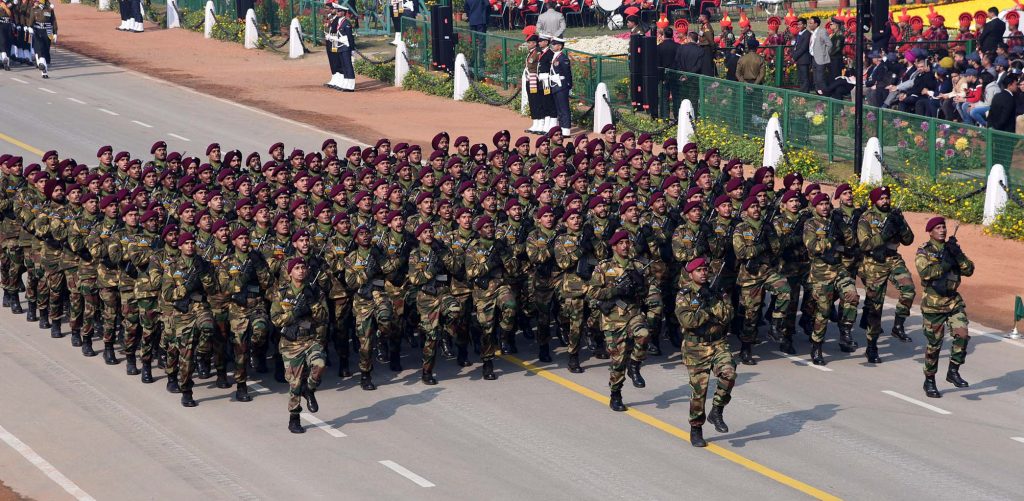 New Delhi. 11 January 2023. 50th Independent Para Brigade also known as Shatrujeet Brigade is a formation of the Indian Army. The Parachute Regiment, colloquially known as the Paras, is an airborne infantry regiment of the Indian Army. The Brigade consists of Airborne Battalions, Artillery Batteries, Para field hospital, Signal and Engineers section.
These Paratroopers are trained to conduct a variety of missions, from prevention and pre-emption tasks to multifaceted, high-intensity combat fighting. These soldiers epitomize professionalism, resilience, discipline, adaptability, bravery and self-sufficiency.
Regimental Centre: Bengaluru, Karnataka the regimental center for recruit training Agra, Uttar Pradesh imparting training to the paratroopers.
Size 17 Battalions
Role Direct Action
Special Reconnaissance
Counter-Terrorism
Type: Parachute Infantry (Special Operation Forces)
Special Forces (Airborne)
Special Forces Battalions
Regimental Insignia: Open parachute wings and an upright dagger between them
Regimental Colours; maroon and sky blue
Motto: Shatrujeet – the conqueror
Soldiers are called: The paras Red Devils
Regimental Language: Hindi.
The name 'Shatrujeet' has an unusual story, derived from a Puranic mythological character named 'Shatrujeet' who could defeat any enemy. This warrior looks like a man attached to a horse which signifies his power and agility in warfare.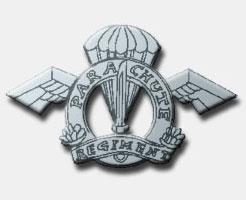 History of 50th Para Battalion
It was formed on 29th October 1941 as part of the British army to slow down the Japanese army advancement during World War II.
This formation consisted of 151 Parachute Battalion, 2 Parachute Battalion, and 153 Parachute Battalion along the axillary support units.
The Brigade expanded in 1944 to form the 44th Airborne Division.
During British rule, The Brigade fought countless encounters and took part in numerous military operations.
Post-independence Changes in the 50th Regiment
This brigade comprised of battalions from diverse regiments: Punjab Regiment (Para), the Maratha Light Infantry (Para), and the Kumaon Regiment (Para).
Except for a modification in headgear to the maroon beret, most of the uniform of the parent regiments remained the same, the word "para" was added after their names.
Regimental Battalions
The Regiment from three battalions at the time of Independence has grown to 15 strong battalions:
1 Rashtriya Rifles and
2 Territorial Army battalions.
4 of the regular battalion are Airborne infantry battalions.
8 are special forces battalions formally designated as Commandos.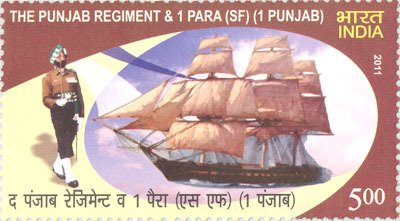 Regimental Battalions:
1st Battalion (formally 1 Punjab)! para Special Forces
2nd Battalion former 3 Maratha Light Infantry 2 Para Special Force
3rd Battalion former 1 Kumaon 3 papa special force
4th battalion 4 para Special Force
The 5th Battalion ( Special Forces airborne) raised 1963
The 6th Battalion ( Special Forces airborne) raised 1963
The 7th Battalion ( Special Forces airborne) raised 1963
8th Battalions became 16th Battalion, Mahar Regiment in 1976before reconverting to 12th Battalion
9th battalion -raised in 1966 as (9 th Parachute Commando
10th Battalion Special Force raised in 1967 as (as 10th parachute Commando Battalion from 9 Para Commando
11th Battalion Special Force raised 2011
12th Battalion Special Force Air raised 2011
21st Battalion raised in 2011 former 21 Maratha Light Infantry)
31st Battalion Rashtriya Rifles
106th Infantry Battalion (territorial Army (based in Bengaluru)
116th Infantry Battalion (territorial Army (based in Devlali)
Specific Work designated to Special units
The three Special forces battalion were initially trained to use in the different adverse environments in India
1st Battalion Strategic Reserve
9th Battalion Mountains and
10th Battalion desert
21st battalion jungle warfare
Presently all Special forces battalions are cross-trained for all environments.
Post -Independence operations and missions by Shatrujeet – the 50th Para Battalion
The regiment gained from strength to strength and its battalions have taken part in all wars and counter-insurgency operations winning accolades and distinctions.
Some of the major operations conducted by this regiment include:
1. Indo-Pakistan war of 1947-48: The brigade proved its grit soon after independence in the Kashmir war.
2. Goa annexation of 1961: The second major accomplishment was annexation of Goa, in the year 1961. The regiment was sent to reinforce the 17th Infantry Division, The red devils manoeuvred across minefields, roadblocks and four riverine and the paratroops became the liberators of Goa.
3. Indo- Pakistan war of 1971: The liberation of Bangladesh was speeded up with the help of the para regiment. The brigade executed major operations on both the Indian eastern and western sectors.
4. Operation Cactus: In 1988, in a swift, efficient and precise foreign intervention the paratroopers were able to suppress a military coup in the Maldives
5. Kargil War: The battalions of the brigade were positioned in the Mushkoh valley sector, to clear enemy intrusions from the section.
6. United Nations Operations
The officers and staff have served as observers with several United Nations missions.
7. Paratroopers in mountaineering and first at The South Pole
Scaling all the major peaks of India, the French Alps and Africa and the world, the famous climbers have created records. Special mention goes to Maj N Linyu of 60 Para who is the first lady officer paratrooper who summited Everest.
The current Organisation in the 21st century:
The structure of the Brigade is as follows:
50th (I) PARA BRIGADE comes directly under DGMO Indian Army and can be put into action in less than 2 hours.
1. One Para SF Battalion and Two Airborne Units
2. 2. 9th and 17th Para Field Regiments (Artillery)
3. 3. 60th Para Field Hospital (AMC)
4. 4. 622 Para Composite Company (ASC)
5. 5. 411 Para Field Company (Engineers)
6. 6. 50th Para Ordnance OFP (Ordnance)
7. 7. 50th Para Ordnance Signal Company (Signals)
8. 8. 2 Parachute Field Workshop (EME)
9. 9. 252 Air Defence Battery (AAD)
10. 10. 50th Para Provost Company (ASC)
The three parachute battalions in rotation form part of the parachute brigade alternatingly serving their field tenures in counter-insurgency/high altitude and field areas.
The two Territorial Army battalions are involved in counter-insurgency operations.
Decorations Honours and Awards Post -Independence by the Shatrujeet
Numerous soldiers of the regiment have been awarded honours for bravery in operations. These include:
Theatre Honour
Jammu and Kashmir, 1971
Sindh,1971
Pakistan, 1971
Battle Honours
Chaamb, 1971
Shelatang,
Naushera,
Punch,
Jhanger,
Hajipir,
Poongli Bridge and
Chachro.
Honours and Awards
2 Ashok Chakras,
10 MahaVir Chakras,
6 Kirti Chakras,
2 UttamYudhSeva Medals,
3 AtiVishishtSeva Medals,
47 Vir Chakras,
22 Shaurya Chakras,
98 Sena Medals,
3 Bar to Sena Medals,
11 YudhSeva Medals and
8 VishishtSeva Medals.
The Parachute Regiment, formed in WWII, have been in relentless action since then. Resolute and courageous, they earned the nickname "Red Devils". Their heroic acts in war and peace times are cemented in Regimental legends.