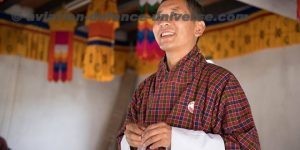 By Brig. VK Atray
Thimphu. 19 October 2018. Taking off from where I left yesterday-the results of the National Assembly of Bhutan elections were announced late night. Winning 30 out of the 47 constituencies, Druk Nyamrup Tshogpa (DNT) the winner of the last month's primary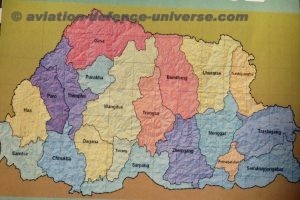 elections, won the third parliamentary national assembly election.
Dr. Lotay Tshering and the party is visibly happy at having swept all 12 western and southwestern dzongkhags there by winning 26 constituencies. He is grateful that the strategy of campaigning in the East, which is the party Druk Phuensum Tshogpa (DPT) stronghold area, got the party three more seats in contract to the primary elections. DPT won 17 constituencies.
Election Commission of Bhutan (ECB) officials last night stated that the election saw a voter turnout of 71.46 percent. The overall voter turnout was 313,473 of which 159,319 were female and 154,154 were male. The voter turnout for postal ballot facility was 113,920 of which 54,449 were female and 59,479 were male. The turnout of EVM was 199,553 of which 104,870 were female and 94,689 were male.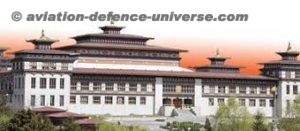 And the interesting part is that despite a concrete win the Damocles Sword hangs above the head as there is a protest-period of ten days in Bhutan and if there is no protest then the results will be formally declared. But keeping in mind the mature electorate and the disciplined citizenry, it might be a mere formality.
Meanwhile the winning party being led by a surgeon gave the nation a health focussed manifesto. Some of the highlights of this are to establish a separate multi-disciplinary super specialty hospital to cater to all out-country referrals, to institute mechanisms to ensure access to specialist services at gewog level, to include deployment of medical doctor and ambulance services, to upgrade strategic hospitals to enable every Bhutanese to avail specialist services within half-day travel time, to improve working condition of health workers through better incentives, allowances and recognition of service and to promote the indigenous medicine system as a center of regional and global excellence.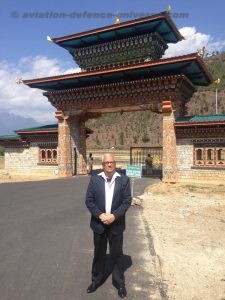 Education is another point stressed in the manifesto. They will remove cut-o-points for Class X students to enable students to continue studying until Class XII, consider doing away with Saturday classes, will also do away with examinations until Class VI and try making teaching a profession to vie for.
Another thing which is sure to attract the younger generation is the free access, 24/7, to all online data within the country – BBS, online shopping, websites browsing and document downloading – by installing intranet technology.
And the one which will help the common man the most will be to identify and list the country's skills needs and design a program to train youth for employment. Complete review of employment policies to strengthen it and draw up strategies to achieve jobs and livelihood opportunities for all.
The list is long but surprisingly there are no manifesto points on foreign and defence policies. Not because of the voter in Bhutan does not put these two in the list of his or her priority but because before the election process started, all the parties had agreed not to bring in national security and foreign policy into their campaigns. Surprisingly when the Himalayan nation had been subject to a 73 days long stand off between India and China in its territory.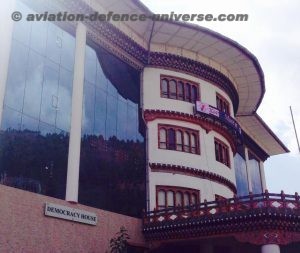 The People Democratic Party (PDP) led by the outgoing "pro-Indian" Prime Minister Tshering Tobgay, failed to qualify for the final phase of the upcoming third National Assembly elections. And the new government at Thimphu to be lead by the surgeon turned Prime Minister has still to open its cards on Indo-Bhutan bilateral ties. But the manifesto does talk about India- Bhutan economic ties, India has more than five decades of strong ties laid down by the then Indian Prime Minister Pandit Jawahar Lal Nehru during his visit to Bhutan in 1958.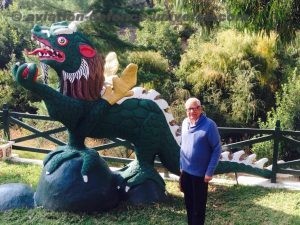 Bhutan has always been India's all weather ally and most trusted friend in the region. It has stood by India whether it was to throw out Indian militants living in Bhutan's jungles or being the only other country apart from India not attending China's Belt and Road Initiative forum in May 2017. India has also been its support all throughout whether it was putting a full fledged Border Roads project to look after the development of infrastructure and connectivity or having the Indian Military Training Team (IMTRAT) to train the Bhutanese security forces or to have Indian companies setting up power plants and putting in huge investments in the manufacturing sector. The largest Foreign Direct Investment (FDI) in Bhutan is from India.
India was quick to respond to the news. Prime Minister Narendra Modi had a telephonic conversation today with Dr. Lotay Tshering, President of Druk Nyamrup Tshogpa. He  congratulated Dr. LotayTshering on his party's victory in the third general election in Bhutan and his own election to the National Assembly. Prime Minister Modi conveyed that India attaches the highest priority to further strengthening unique ties of friendship and cooperation with Bhutan, which is based on shared interests and values, utmost trust, goodwill and mutual understanding.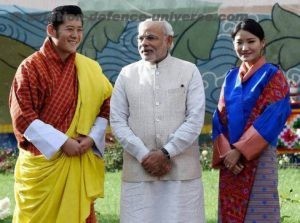 Recalling the ongoing Golden Jubilee celebrations of diplomatic relations between the two countries, Prime Minister Modi reiterated India's steadfast commitment to work with the new government in Bhutan in its national efforts for socio-economic transformation, based on the priorities and interests of the people and the government of Bhutan. Prime Minister Modi extended an invitation to Dr. Lotay Tshering to visit India.
Dr. Lotay Tshering thanked Prime Minister Modi for his greetings and good wishes, and accepted the invitation to visit India at the earliest opportunity. The two leaders agreed to take forward the unique and multifaceted bilateral co-operation to new heights for the benefit of the people of Bhutan and India.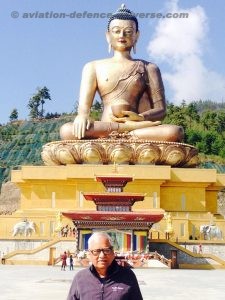 Whoever runs the show in Thimphu or at New Delhi, both India and Bhutan need each other to maintain peace in the region. They are friends in need and indeed. Bhutan is important to India as a buffer state as it acts as a defence against China by protecting the chicken neck. Bhutan is an integral part of India's China policy. And Bhutan ofcourse needs India to maintain its independence and not get pulled by the big brother of the region China. It is a bond of mutual friendship, need and trust which any and every government on both the sides of the border will want to keep strong. And so will the just elected one.