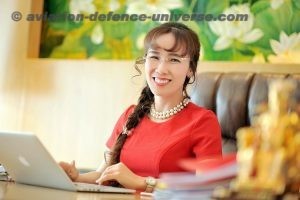 (Ho Chi Minh City, December 14, 2019) – Following its list on Asia's most powerful women list, Forbes continues to announce the world's 100 most powerful women list with Vietjet's President & CEO, Ms Nguyen Thi Phuong Thao being the only one representing Vietnam for three consecutive years.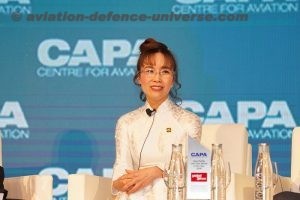 According to Forbes, as of December 13, 2019, the estimated asset of the self-made billionaire is around USD2.7 billion, which makes her also the only female Vietnamese in Forbes' Dollar billionaire list. She also chairs a multi-sector Sovico Group, HDBank and many real estate businesses.
Vietjet is the leading airline in Vietnam and is looking to further grow its business overseas by continuously expanding its international flight network from Vietnam to India, Japan, Korea, China, Singapore, Thailand, Malaysia, Indonesia, Myanmar, Cambodia, Hong Kong SAR and Taiwan, etc.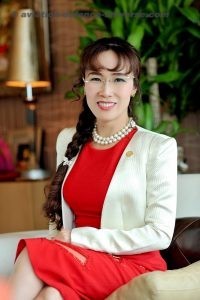 The world's most powerful women list, announced by Forbes, include women in business, finance, media, politics, social / philanthropic / NGO and technology. The annual ranking is based on multiple categories such as asset quality, media exposure, segment and international influence. The No.1 in Forbes's list is German Chancellor – Angela Merkel, followed by Managing Director of International Monetary Fund – Christine Lagarde, Speaker of the U.S. House of Representative – Nancy Pelosi and Melinda Gates, etc.