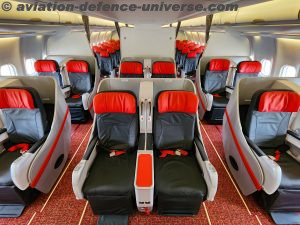 Ho Chi Minh City. 24 May 2023. Vietjet has added four new aircraft to its fleet, including three A321neos and one A330 aircraft in just the first three weeks of May. The move marks its 6-A330 milestone to further realize the airline's intercontinental flight network expansion in the coming time.
The new aircraft featuring fuel savings, emission reduction and environmental protection will help modernize Vietjet's fleet; thus enhancing the operational efficiency, while reducing operating costs to bring passenger excellent flying experience at most reasonable fares.
In 2023, Vietjet plans to expand its fleet of 87 aircraft, including 9 Airbus A330 wide-body aircraft, to maintain its market leader's position in terms of passenger volume and efficiency in Vietnam. The airline expects to operate 139,513 flights with 25.7 million passengers onboard. Its targeted consolidated revenue for 2023 is over VND50,178 billion (approx. US$2.14 billion) while after-tax profit is set at VND1,000 billion (US$42.8 million).
Growing in fleet size will also support the flight network expansion plan. The airline has recently announced a series of new services from Vietnam to Hiroshima (Japan), Kochi (India) while putting the Hanoi – Phuket route into operation last week. It is ready to bring back direct connections between Phu Quoc and Da Nang to Hong Kong,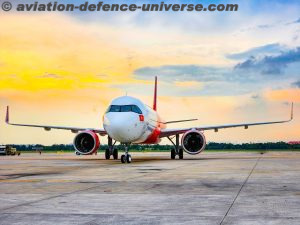 Daegu and Da Nang in July and increase frequency of many other international services to meet rising travel demand this summer.
With a modern fleet of A330 and A321 that are constantly being renewed and the adoption of digital technology, Vietjet is the world's leading cost-effective airline, providing customers with many flight options across Vietnam to top travel destinations in Australia, India, Japan, Korea, Hong Kong, Taiwan, Thailand, Singapore, Malaysia, Indonesia, Kazakhstan… with affordable fares, safe flights and many other products and services. Those will help promote aviation activities and goods transporting around the world.