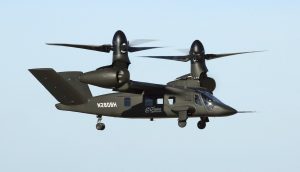 Boeing and Sikorsky to advance DEFIANT X
Redstone Arsenal, Ala./West Palm Beach, Fla.  18 April  2021 . The US Army's PEO Aviation, working with Army Contracting Command, Redstone recently awarded the FLRAA CD&RR Phase II project agreements under the Aviation and Missile Technology Consortium Other Transaction Authority (OTA) to Bell Textron Incorporated, and the Sikorsky-Boeing Team.
These OTA agreements will require the PAHs to complete an initial preliminary design event for major subsystems and the conceptual weapons system. CD&RR Phase II will execute in near parallel with the programmatic source selection activities and supports preliminary analysis of requirements for Special Operations Command, MEDEVAC and Defense Exportability Features in FLRAA. This strategy will enable the winning offeror to complete both air vehicle and weapons system preliminary design reviews in less than a year after the programmatic contract award, thus advancing the schedule to an earlier Milestone B decision. An earlier Milestone B decision will provide more time for detailed design, building, and testing of prototype air vehicles.
In a joint statement Boeing-Sikorsky said, "We are excited about our continued partnership with the Army on the Future Long-Range Assault Aircraft (FLRAA) Competitive Demonstration and Risk Reduction (CD&RR) program to develop this vital modernization capability. DEFIANT X builds on the handling qualities and transformational capabilities proven in flight tests by our SB>1 DEFIANT technology demonstrator and is already undergoing testing and evaluation in a digital combat environment. The result is an adaptable design that delivers transformational speed, range and unprecedented manoeuvrability at the X. DEFIANT X will be a critical enabler for full-spectrum convergence of Army and joint operations assets on the multi-domain operational battlefield."
"The award of these agreements is a significant milestone for FLRAA," said Brig. Gen. Rob Barrie, Program Executive Officer, Aviation. "CD&RR Phase II accelerates digital engineering design work to the subsystem level and mitigates industrial base workforce risk while maintaining competition." He continued, "Through CD&RR efforts, Army leaders have had the ability to make early, informed decisions ensuring FLRAA capabilities are not only affordable, but that they meet Multi-Domain Operations requirements while delivering on an aggressive schedule that does not sacrifice rigor for speed."
The joint statement by the two aerospace majors explained, "As we ramp up CD&RR we will refine the final set of weapon system requirements and complete our preliminary design review for our DEFIANT X weapon system. Supporting this review will be subsystem preliminary design reviews conducted with our exceptional suppliers. The overarching objective of this phase of the program is to enable the successful execution of detailed design following contract down-select. The team of hundreds of hand-picked experts from Sikorsky and Boeing will continue their work to develop an optimized assault aircraft for the Army. "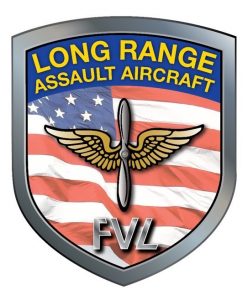 "Additional activities will include: Refining our virtual prototype, utilizing a digital twin and digital design techniques that are embedded in our processes today. State-of-the-art digital design and manufacturing is already in use on other production programs, and will enable the Army to not only lower the acquisition cost, but enable rapid, affordable upgrades to stay ahead of the evolving threat. We will continue to sharpen our tools with data from flight test, our powered system test bed, end to end SIL, Sikorsky S-97 RAIDER flight test, and other risk reduction activities.Sharpening and demonstrating our Modular Open Systems Approach which will enable the Army to readily modify and upgrade DEFIANT X as new needs and opportunities appear," it added.
Closing on the details around an exceptional warfighter experience, including the pilots in the cockpit, crew chiefs and troops in the cabin. Maintainers will continue to perform procedures at scale in virtual reality labs, sharing their perspective with designers on everything from ease of access, to ergonomics, to how straightforward it is to remove parts for servicing. Quantifying the exceptional reliability, maintainability and availability that is better than the proven UH-60 BLACK HAWK despite the leap in capability. Although the development and design completed under CD&RR Phase II will continue to inform the USG for their FLRAA down select in mid-2022, the effort in Phase II is also part of a series of developmental steps and design reviews. Phase II is focused on functionality, integration and developing all the data and artifacts to accomplish a preliminary design review.
Maj. Gen. Wally Rugen, director of the Army Future Command's Future Vertical Lift (FVL) Cross-Functional Team (CFT), applauded the total team effort that has led to this milestone event, "This has truly been a collaborative effort between the organizations," Rugen said. "The use of the OTAs enabled the alignment of draft requirements with the FVL CFT, executed cost informed requirements trade-off analysis, generated cost efficiencies, and increased flexibility for the Army. I'm very proud of the team and looking forward to seeing the fruits of the second phase of CD&RR efforts to continue burning down risk. We appreciate the continued support from Congress and Army Senior Leaders that postures FLRAA for a stable and executable program of record."
The agreements support one of the Army's top priorities: FLRAA is a key capability within the FVL ecosystem and FVL is one of the Army's top six modernization efforts. FLRAA enables Multi-Domain Operations, flies further and faster than existing aircraft, and provides air assault and MEDEVAC support to the maneuver force in a contested and ever-changing environment. FLRAA enables the Army to retain its ability to project combat power in support of the maneuver force.
Crucial to the success of FLRAA's objectives is the deliberate integration of a Modular Open Systems Approach (MOSA) into its requirements, acquisition, and sustainment strategy. MOSA is a critical enabler for improving lifecycle affordability, directly aligning with Army Aviation objectives to achieve sustained affordability and deliver continuous capability upgrades against future threats.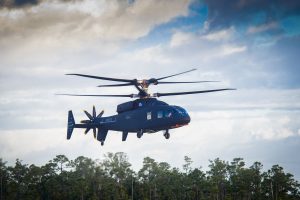 MOSA is a foundational element for all Army Aviation efforts and allows for the accelerated integration of capabilities. MOSA will significantly reduce different and divergent architectures, ensuring that both enduring and future fleets are affordable, sustainable, and upgradeable as the Army encounters threats that change and evolve.
The FLRAA CD&RR is a critical effort; PEO Aviation will be working with industry in the digital engineering environment ahead of the program of record to ensure the Army understands the performance, cost, and schedule risks; requirements trades; and affordability needed to successfully execute the FLRAA program and achieve a first unit equipped in FY30.
All pics courtesy US Army