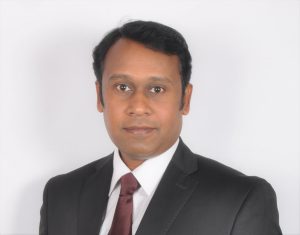 New Delhi. 01 September 2020. The global pandemic has created new norms for the aviation sector  as for every thing else in the world. Airports and airlines  are no longer projecting the percentage increase in passengers over the coming years but about how capable they are in combating the Corona virus and keeping international borders open. With everything getting to the virtual mode and very less or no personal contact between airport staff and passengers, cyber security becomes a great challenge. The changed scenario will require travelers to provide more information to Government and will mean we will have an increased dependence on technology to identify risks. In this situation, cyber security will be the biggest challenge and the most needed. Ajay Prabhakar, Industry Manager and SME for Airports Passenger Facilitation in Unisys Asia-Pacific and Sundar Natarajan, Digital Transformation Lead & Aviation Domain Expert in an exclusive interview to Aviation & Defence Universe (ADU) threw light on Unisys' contribution to meeting this challenges sprung on the aviation world.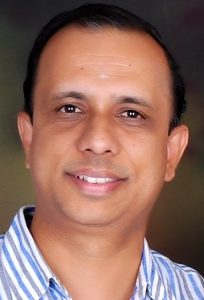 ADU. Can you elaborate on the key findings from the Unisys Security Index with regards to the Travel & Transport industry?
Ajay & Sundar. According to the 2020 Unisys Security Index, India, 73% of the surveyed population was willing to share data on their travel habits with the government so they could get through airport security quickly. Usually, security checks at airports take a long time and involve a lot of human interface, often leading to crowding at the airport. This could be the reason why travelers are willing to share their data with the government in this situation. Enabling this would require efficient and secure systems and processes, using which travelers can easily share their information, without concerns on the security of data shared. Avoiding or minimizing human intervention becomes more relevant in current times. The onus is now on airports to put these systems into place and streamline passenger processing at airports. Investments in biometric authentication, data security and analytics will help airports deliver a seamless and secure travel experience to the travelers.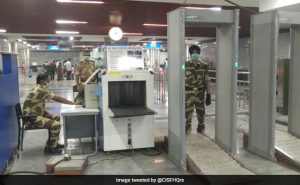 ADU. Please share your insights on the steps that should be taken to improve airport security and provide value added services to passengers.
Ajay. While airports are constantly working on improving the way they secure the passengers' journey, the demands of passengers, especially millennials, have changed significantly in the last decade. Passengers now prefer convenient ways to book tickets, pay for services, check-in, reach the airport and enjoy the airport experience. Self-service technologies such as kiosks, self baggage-drops, electronic gates and biometrics have already demonstrated that they can significantly enhance the passenger experience as well as simplify airport security. While the technologies are available, Airports need to evaluate which of these would yield a better outcome specific to their airport, rather than a one-size-fits-all approach. Also, the proliferation of these systems and devices in airports has led to a greater risk of cyber attacks that airports need to be aware of and invest in. In addition to these technologies, adopting analytics will help airports get insights into their passenger behavior, so that they are able to not just improve their overall experience, but also delight them with personalized experiences targeted at each passenger persona.
ADU. How is the travel ecosystem evolving in India?
Sundar. With the advent of Low-Cost Carriers, better infrastructure planning and urban connectivity in the form of highways and tollways, the travel ecosystem has developed significantly in the last couple of decades. New Public-Private-Partnership airports, offering the best-of-breed passenger experience, combined with best of retail and food & beverage experience, has helped the middle-class passengers make the shift to air travel seamless and easy.
The new airports, both brown and greenfield, are evolving as multi-modal travel/transport hubs providing the much needed last mile connectivity to the hinterland and places of interest. Airlines, state transport and bus/tour operators now have an opportunity to issue a single travel document or one PNR for the entire journey, thus minimizing the number of touch points for the passengers and aligning their arrival/departure schedules and itineraries. This will lead to uncovering newer business models and alliance/codeshare partnerships.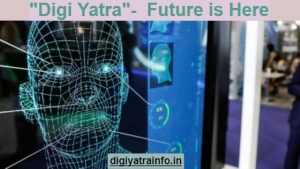 ADU. What are the ways to have the right technology, policies & mechanisms in place to enable safer travel?
Ajay. Aviation safety is the topmost focus of the entire travel ecosystem. Be it air navigation, in the aircraft, or at the airport, passengers rely and trust the ecosystem to keep them safe. While government authorities surely recognize this and continuously roll-out procedures & policies like airspace polices, registered traveler programs (DigiYatra in India, UK RT program, TSA Precheck in USA and more), airports need to do a balancing act in not just complying with these policies & procedures, but also maintaining a positive passenger experience. For instance, airports choosing to add 3-4 new checkpoints in order to comply with the health check requirements of the states/countries may impact passenger experience significantly. Instead they should carefully choose technologies (or a combination of them), such as self-service, contactless processing, biometrics, queue management and more, that can largely simplify the ways to ensure safety without significantly impacting the passenger experience. While choosing such technologies, other than checking for business benefits and operational effectiveness, it is crucial for airports to ensure their architecture is flexible enough to integrate with newer systems & technologies to keep them future ready.
ADU. How do investments in data security help deliver a secure travel experience?
Ajay. Owing to their role in facilitating domestic and international travel, airports are potential gateways for illegal activities and unlawful entry into foreign countries. Airports have also been targets for bomb threats and terror attacks many a times. As airports increasingly started relying more on bytes than bricks to balance business and stakeholder needs and expectations, cybersecurity breaches to these systems became a significant and growing threat. In this complex and ever-evolving landscape, IT/OT systems are often the weak link waiting to be exploited. Once an attacker has breached a vulnerability, they can drive all forms of direct and indirect attacks—bombs, hijack, sabotage, or illegal trafficking and smuggling. Hence, securing the IT and OT systems in an airport is critical to ensuring a secure travel experience.
Specifically, the information exchanges within the airport (IT & OT) as well as across the travel ecosystem (Airports, Airlines, Ground handlers, Aviation Authorities and more) are extremely vulnerable if not secured with the right mechanisms. The solution should not be to add more firewalls, switches and cyber security applications, which are typically large investments and not easy to scale. What is needed is an overall security policy covering all the IT/OT aspects of the airport, and a solution that can cater to the ever-changing cyber threats, along with the ability to deal with the complexities of 'converged security' in airports. The passenger processing systems are especially vulnerable to data leaks, identity thefts and other cyberattacks as they deal with passenger information. Many countries have privacy laws to protect this information, however, the implementation of such laws varies significantly across the travel ecosystem. The need of the hour is careful privacy considerations while choosing passenger processing systems, such as compliance to personal data protection, GDPR, 'Privacy by Design' and others, so that they can deliver a secure experience to the passengers.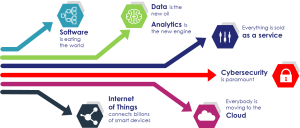 ADU. How can airports leverage traveler data using advanced analytics to enhance their travel experience?
Sundar. Investments in digital transformation programs have led to the creation of a digital twin of the physical airport infrastructure. The huge volumes of data generated by these systems can reap rich dividends both in the near and medium term, if advanced analytics is used. Rapid adoption of technological capabilities such as data analytics, AR/VR, digital platforms, IoAT (Internet of Airport Things), digital payments, biometrics and the likes are helping airports analyze huge volumes of data that is created with velocity and comes from a variety of data-sources.
Passenger preferences captured via airport apps, Web 2.0 and social media when coupled with operational data and processed via AIML (Artificial Intelligence and Machine Learning) systems produce outcomes that will empower airports with actionable-insights to help deliver a superior customer experience as well as improve operational efficiencies and revenues.
ADU. What is the role of advanced analytics in enhancing airport operations and travel experience?
Sundar. Advanced Analytics as the name suggests, goes above and beyond traditional analytics, in-house-MIS or descriptive reports. When airports start investing in a data platform to bring together the different types of data – operational data (from the Airport Operational Database), commercial and financial data (from ERP systems), maintenance data, aviation security, customer feedback, data from social media and juxtapose it over the organizational KPIs and business rules, they can create powerful data models. The insights thus derived from this data-mash-up using AI/ML algorithms is extremely powerful and enormous. These insights help airports fine tune their services to suit customer preferences, enhance non-aero revenues and improve operational efficiency.
Consider a specific use-case – The impact of baggage belt allocation on duty free sales – baggage belt allocation data when combined with duty free sales data empowers the operations and commercial teams to re-evaluate their belt allocation strategy and the product mix at duty free stores. This helps in visualizing and re-imagining the power of Advanced Analytics when applied across the board.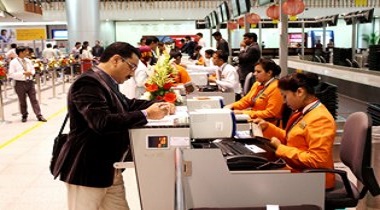 ADU. Does Unisys have a special technology to streamline ground duty services at airports?
Ajay. Unisys has more than 40 years of experience in airline and airport industry and more than 25 years of experience in biometrics. Our solutions for airports including ground duty services include Passenger Facilitation Solutions, Departure Control Systems, Airport Operations Management Solutions (including Airport Operational Database, Resource Management, Aviation Billing, Baggage Reconciliation, etc.) and our Stealth(identity)™ solution that provides flexible biometric identity management to deliver stronger security and frictionless experiences for passengers. Together with our partners, we can provide end-to-end solutions to airports.
ADU. Is there a Unisys solution for Air Traffic Management?
Ajay. As a Master Systems Integrator we have expertise in the integration of multiple airport systems including but not limited to Air Traffic Management systems. We have done such integrations for large airports in Asia-Pacific, including India.