London. 23 April 2019. In one of the biggest mobilisations of the UK Armed Forces in recent years, the Ministry of Defence has announced details of plans to pay tribute to remaining D-Day veterans during the 75th anniversary of the Normandy Landings.
With less than 50 days to go plans are being finalised by the Royal Navy, Army and the RAF to offer ceremonial and logistical support to D-Day75. In total over 4000 personnel will be involved in the UK and France, along with at least 11 Royal Navy vessels, and multiple aircraft from the Red Arrows to the iconic Spitfire.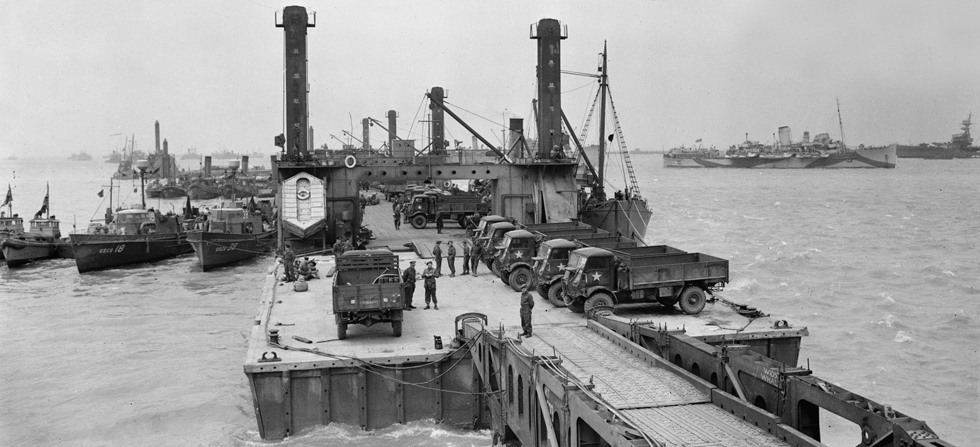 Defence Secretary Gavin Williamson said: "75 years ago troops from 14 Allied countries united together, many on the south coast of Britain, before launching the historic operation to liberate Occupied Europe.Britain must always keep the legacy of that special generation alive. I urge people to join our Armed Forces in showing that all of us, young and old, will never forget the price they paid for the freedom and peace we now enjoy."
In the UK, on the 5 June, there will be a national commemorative event held on Southsea Common, Portsmouth, attended by D-Day veterans, VIPs and current serving personnel.People are being encouraged to head to Portsmouth on the afternoon of 5 June where much of the invasion force sailed from.
There they will witness a flypast of 26 RAF aircraft, and later in the evening have the chance to wave off up to 300 veterans, who are all over 90 years old, as they embark on their journey to Normandy on board The Royal British Legion's specially chartered ship.
Portsmouth City Council will host a series of D-Day events from the 5 to the 9 of June, on Southsea Common including a service of Remembrance, a screening of the commemorative events in Normandy, musical performances and the Portsmouth Revival Festival.
Beyond Portsmouth, there are events across the country including a service of Remembrance at the National Memorial Arboretum and parachute and air assault displays at IWM Duxford. Any veterans who would like to attend events in the UK or Normandy, who still haven't come forward, are encouraged to contact The Royal British Legion.