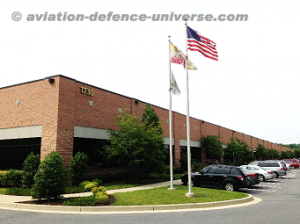 TMD Technologies Limited (TMD – now part of Communications & Power Industries LLC (CPI), a leading West London based manufacturer in the microwave and radio frequency (RF) field, will be showing two recently launched travelling wave tube (TWT)-based microwave power modules (MPMs) at the DSEI 2021 show: namely the PTXM9754, 6 to 18GHz, 100W unit and the PTX8815, Ka band, 1100W unit.
In addition, TMD will be exhibiting its PTXM Series ultra-compact MPMs, PTCM Series intelligent instrumentation amplifiers and a selection from its range of radar tracking transponders.
Meeting up – at last!
Commented Nigel Hann, TMD's sales director. "DSEI is a major event for TMD – even more so this time, when we can meet up with friends and new acquaintances as a new part of Communications & Power Industries. Not only does DSEI 2021 take place in a Covid-safe environment outside of the centre of London, but the format once again enables us to make direct contact with government and defence customers and industry leaders. It opens up the entire defence and security supply chain worldwide – offering us a superb platform for TMD products, as well as a host of valuable opportunities to have meaningful in-person communications"
"TMD will be fielding a full team at DSEI, supported by many colleagues including Dave Brown, who leads the TMD business" continued Nigel Hann.
PTXM9754 – ultra compact modular MPM offering a host of features
The PTXM9754 is designed as a single 'drop-in' microwave amplifier block and features a broadband 6 to 18GHz TWT capable of providing 100W continuous wave (CW) power across the band. It incorporates a focus electrode modulator to allow operation at high pulse rate frequencies (PRFs), making it ideal for pulsed applications such as in electronic countermeasures (ECMs) and radars. A low gain TWT working with a low noise solid state preamplifier provides optimum noise performance.
As well as being of low weight and small size, the PTXM9754 features excellent thermal management. Its high electrical efficiency means that the minimum level of cooling is required – resulting in high-reliability operation over a wide temperature range. Also, by virtue of its fully encapsulated high voltage section, the unit is capable of operating at high altitudes and in high humidity.
PTX8815 Ka band MPM for high performance radar
The new PTX8815 TWTA from TMD is designed for Ka-band radar applications such as naval fire control. Featuring broadband capability, covering 34 to 36GHz, it offers a peak power of over 1100W in the mid-band, and 600W at the band edges, with a maximum duty of up to 12 percent. This top-class TWT amplifier (TWTA) is the answer to high-fidelity radar requirements for low close-to-carrier phase noise and spurious performance.
TWT based PTXM series ultra-compact MPMs
Offering very low volume and weight, TMD's TWT-based PTXM Series MPMs are designed for airborne radar, electronic warfare (EW) and communications and are ideal for unmanned aerial vehicles (UAVs). They operate over the 4.5 to 18GHz range with output powers up to 140W. Incorporating mini TWTs and super efficiency packaging, they offer one of the highest power densities on the market today.
High-performance PTCM Series instrumentation amplifiers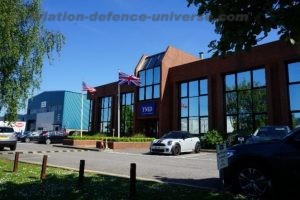 Built to military standards, TMD's PTCM Series intelligent TWT instrumentation amplifiers offer customers the highest performance and a wealth of operational benefits. They are suitable not only for electromagnetic capability/ electronic countermeasure (EMC/ECM) testing applications, but also for many other scientific and medical applications. Furthermore, TMD has now introduced an ultra-high power, dual-combined version of instrumentation amplifiers.
Transponders
TMD offers a range of in-house designed and manufactured radar transponders and support equipment for radar applications that include UAVs, missiles, and manned aircraft.