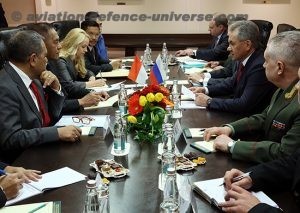 By Suresh Somu 
Jakarta. 08 March 2018. INDONESIA appears to be leaning towards Russia after a recent agreement to strengthen defence cooperation in Jakarta.
"Indonesia and Russia agreed to increase understanding of political, legal and security issues that are of common interest," the Coordinating Ministry for Political, Legal and Security Affairs said in a statement after a meeting led by Chief Security Minister Wiranto and Secretary of Russia's security council, Nikolai Patrushev.
The March 1 meeting marked Indonesia and Russia's fourth bilateral consultation, which saw both delegations discuss cooperation in law enforcement, technical aspects of the military, cybersecurity and efforts to address terrorism financing.
"There was an agreement to continue close cooperation between Indonesia-Russia financial intelligence units to reduce the risks of terrorism financing in both countries and to identify individuals, legal entities and groups having economic affiliations with terrorists, in order to suppress their criminal activities," a statement issued by Russia's security council said.
Both countries discussed on how to strengthen cooperation in counterterrorism, and addressing the issue of returning foreign terrorist fighters.
SHIFT IN STRATEGIC POWER
Defence observers in Asean are closely monitoring the shift in strategic power as Indonesia has long been looking to replace some of its aging and malfunctioning aircraft as part of its wider military modernisation. It would also be in line with recent efforts to accelerate the military procurement process in Indonesia, which also has been a longstanding issue.
Indonesia got into a tangle following a six-year ban by the USA on an arms embargo, which was the result of human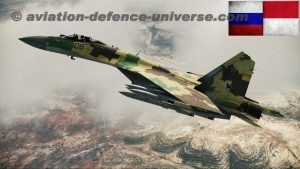 rights concerns and violence at East Timor. And with its hands tied, it ran into severe maintenance problems for its current fleet of US fighter aircrafts such as F16A/Bs and 5E/F fighters. And at that point of time, Hawk 209 sub-sonic light combat aircrafts were the country's alternate fighter.
That's when Russia fledged its muscles and hinted it was ready to support Indonesia. What's more interesting, Indonesia continued to tilt towards Russia after the US embargo was lifted.
In 2007, Rosoboronexport State Corporation and Indonesia signed a US$355 million for Flanker Family fighters, a twin-engine super maneuverable fighter aircraft. The combination of long range, large payloads and air-to-air performance is noteworthy. The Flanker family fighters are poised as a direct competitor for the American fourth-generation aircrafts.
In September 2017, Indonesia's Defence Minister Ryamizard Ryacudu said the government will sign further contracts to purchase 11 Su-35 fighter aircrafts. The fighters will replace its F5 E/F Tiger II that has been serving the Indonesian Air Force in the 80s.
BARTER TRADE 
Eye-catchingly, the deal will include a substantial barter trade of commodities from Indonesia to be finalised between state trading company PT Perusahaan Perdangangan Indonesia and Russian state conglomerate Rostec.
Russia's Interfax news agency reported that Indonesia has finally inked contracts for the purchase of 11 Su-35 fighter aircrafts in an agreement worth a total of US$1.14 billion. With the initial two aircrafts arriving in August 2018, the remaining nine will be delivered within the 24 months after the contract has effected.
Defence analysts cautiously say that this is good business for both countries as they seek to capitalise on their resources and capabilities. To add on, sanctions on Russia by the US and EU will further place Indonesia on a greater advantage.
The sanctions were for its interference with the 2016 US Presidential election and its annexation of Crimea. It can further explore areas to increase its trade with Russia through exports. And indeed it opens up greater opportunities to seek new markets.
ARMS RACE 
Significantly, while countries in many parts of the world are reducing their military spending, South-east Asian countries are bucking the trend. Total defense spending of Asean nations doubled over the last 15 years in absolute terms, with countries like Indonesia and Thailand witnessing military expenditure growth rates of 10 per cent on a year-by-year basis.
Tightly interlinked with this rise in defence spending is an increase in arms procurements. Several South-east Asian countries are going on arms spending sprees and buying new frigates, tanks, helicopters, fighter jets and submarines.
Notably, Vietnam's arms imports increased by almost 700 per cent over the last decade, shifting Hanoi from the world's 43rd largest arms buyer to the top 10.
Numerous media outlets and observers have interpreted these changes in the region's arms dynamics as indicators of an arms race in South-east Asia.
The prospect of an arms race is interlinked with the broader context in which these changes are taking place: growing strategic uncertainty over China's rise, anxiety about US withdrawal from the region and the persistence of various flashpoints between Asean countries.
But if one moves away from gazing at the absolute numbers, a more nuanced picture emerges. The value of Asean defence spending measured as a share of Asean's combined GDP has remained fairly constant over the last decade.
The longer-term strategic road may change with Indonesia appearing to go the Russian-way in strengthening defence cooperation, something the other Asean nations are unlikely to follow suit as yet.