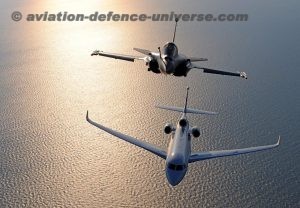 It is certainly not the job of this Court to carry out a comparison of the pricing details in matters like the present says apex court
New Delhi. 14 December 2018.  The Supreme Court judgement on the writ petitions filed against the Government of India's  Rafale deal between Modi Government and French Government talked about  pricing issue raised and clarified to the petitioners  why it was not to be doubted.
The Supreme Court judgement says, "the challenge to the pricing of the aircrafts, by the petitioners, is sought to be made on the ground that there are huge escalations in costs, as per the material in public domain, as found in magazines and newspapers. We did initially express our disinclination to even go into the issue of pricing.  However, by a subsequent order, to satisfy the conscience of the Court, it was   directed   that   details   regarding   the   costs   of   the   aircrafts should also be placed in sealed covers before the Court. The   material   placed   before   us   shows   that   the Government has  not disclosed pricing details, other than  the basic price of the aircraft, even to the Parliament, on the ground that sensitivity of pricing details could affect national security, apart from breaching the agreement between the two countries. The   pricing   details   have,   however,   been   shared   with   the Comptroller   and   Auditor   General   (hereinafter   referred   to   as "CAG"), and the report of the CAG has been examined by the Public Accounts Committee (hereafter referred to as "PAC").  Only a redacted portion of the report was placed before the Parliament, and is in public domain. "
The Chief of the Air Staff is stated to have communicated his reservation regarding the disclosure of the pricing details, including regarding the weaponry which could adversely affect national security.  The pricing details are stated to be covered by Article 10 of the IGA between the Government of India   and   the   Government   of   France,   on   purchase   of   Rafale Aircrafts, which provides that protection of classified information and material exchanged under the IGA would be governed by the provisions of the Security Agreement signed between both the Governments on 25th January, 2008.  Despite this reluctance, the material   has   still   been  placed   before   the   Court   to  satisfy   its conscience.
The Court added, "we   have   examined   closely   the   price   details   and comparison   of   the   prices   of   the   basic   aircraft   along   with escalation costs as under the original RFP as well as under the IGA.   We have also gone through the explanatory note on the costing, item wise.   Suffice   it   to   say   that   as   per   the   price   details,   the   official respondents   claim   there   is   a   commercial   advantage   in   the purchase of 36 Rafale aircrafts. The official respondents have claimed   that   there   are   certain   better   terms   in   IGA   qua   the maintenance and weapon package.   It is certainly not the job of this Court to carry out a comparison of the pricing details in matters like the present.  We say no more as the material has to be kept in a confidential domain."