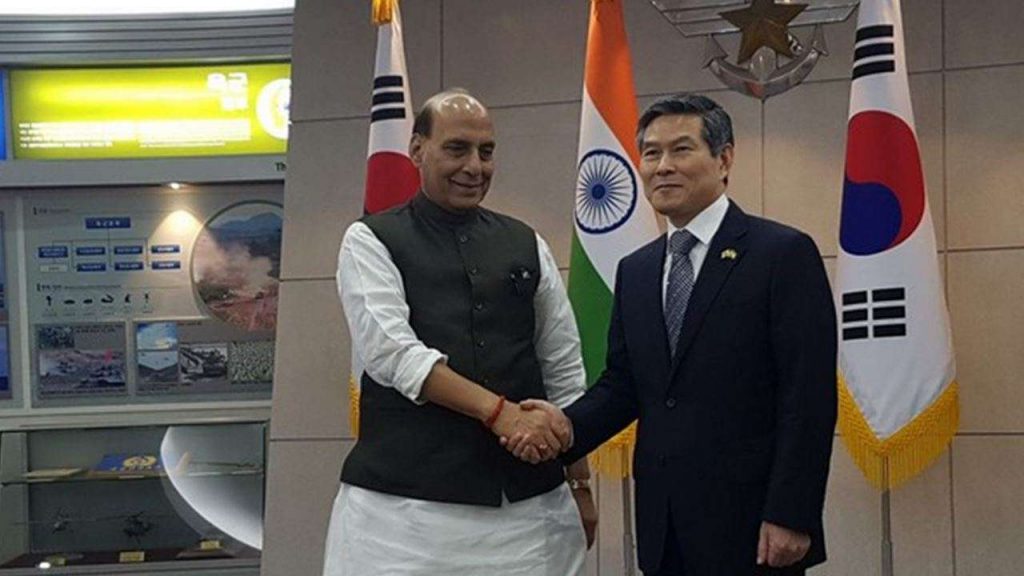 New Delhi. 26 March 2021. As part of increasing bilateral defence cooperation between India and the Republic of Korea, Suh Wook, the Minister of National Defence, Republic of Korea, is visiting India from 25 to 27 March 2021. The Minister will interact with a number of senior Indian dignitaries over the course of his visit and discuss issues of strategic nature.
Suh Wook will pay his respects at the National War Memorial on 26 March 2021, which will be followed by his inauguration of the Indo-Korean Bilateral Friendship Park in Delhi Cantonment. The Park commemorates the contribution of Indian peacekeepers during the Korean War and is a testament to the strong relations between the two countries. The Minister will be accorded a Tri Services Guard of Honour at Sushma Swaraj Bhawan followed by interaction with the Indian Defence minister.
The Minister will proceed to Agra on 27 March 2021 and witness the operational capabilities of the Parachute Brigade at Agra. He will also visit and interact with personnel of 60 Para Field Hospital, which was actively involved in providing medical aid to United Nations and South Korean personnel during the Korean War. The actions of these Maroon Angels cemented Indo-Korean friendship further. He is scheduled to return later in the evening.