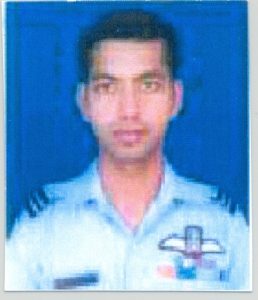 New Delhi. On 12 Mar 2016, Sqn Ldr Vikas Puri was detailed to fly a Mi-17 helicopter from Shillong to Tezpur with AOC-in-C, HQ EAC and other senior officials of his entourage on board. After an uneventful flight of 30 minutes, his aircraft experienced fuel booster pump failure which immediately leads to "rarest of the rare" emergency of "both engine failure" in Mi-17 helicopter. Being at a height of only 4000 feet above in a difficult terrain and with very limited time in hand, he promptly analysed the situation and quickly initiated correct recovery actions.
Unaware of the actual cause of failure, displaying exceptional courage, astute technical knowledge, exceptional crew coordination, timely ingenious actions and adept handling of the toughest emergency in a helicopter, he recovered the aircraft safely by force landing the aircraft. Even while losing height critically, he maintained his composure and dexterously manoeuvred the helicopter to safety barely 250 meter above ground level thereby averting a certain catastrophe. In this fearless and courageous effort, he not only saved sixteen invaluable lives but also a precious war waging asset.
He showed exemplary valour, bravery, maturity, exceptional professionalism and situational awareness in tackling one of the gravest emergency in a Mi-17 helicopter.  Squadron Leader Vikas Puri has been awarded Vayu Sena Medal for Gallantry.