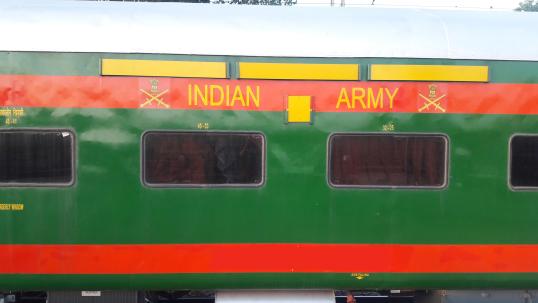 New Delhi. 17 April 2020. A special train with approximately 950 army personnel who have completed professional courses at Army training establishments at Bangalore, Belgaum & Secundrabad and due to rejoin units deployed in operational areas has started from Bangalore . All personnel have undergone mandatory quarantine period and are medically fit. The train is scheduled to reach destination in a few days.
All possible precautions as part of COVID-19 management including disinfection of the platform, bogies and baggage was carried out in addition to establishment of a Sanitisation tunnel. Social distance was ensured while en-training and screening.
The second train to cater for transportation of army personnel to units is scheduled later.