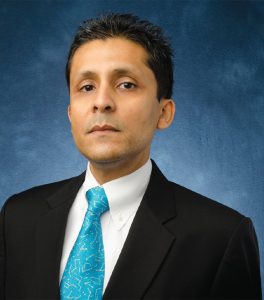 British major trying to match steps with Make in India drive
New Delhi. 13 September 2021. "Our present-day technologies provide the right mix for India's future vital and strategic needs. We are aligning various stakeholders to introduce them to the required next-generation portfolio," said Vikrant Trilokekar, Managing Director, Smiths Detection India in an exclusive interview to Aviation & Defence Universe (ADU).
ADU. With the government going ahead strongly with 'Atmanirbhar Bharat' and 'Make in India', how does Smiths Detection intend to merge their manufacturing capabilities to these policies? Also, what is your supply chain management plan in India?
VT. The landscape is pivoting towards 'Make in India' and we have identified certain synergies through which we will be staying in line with government policies. We are evaluating possibilities at the current time and will be making these concrete after due diligence. Any venture we embark on with respect to domestic manufacturing will require a robust supply chain and we will build a reliable network to support any future developments.
ADU. What is Smiths Detection partnering on with the Ministry of Defence – Army, Navy/ Paramilitary?
VT. Smiths Detection is a trusted partner for the Ministry of Defence, Armed Forces, Navy, and other security agencies present in the country. Specifically, for chemical detection, we have been fulfilling the requirements of the armed forces for over a decade. This partnership has been growing strong with the provision of low maintenance, highly reliable solutions that are developed for harsh conditions and keep forces battle-ready.
In the current environment, CBRN has become even more critical, and we have recently launched the BioFlash Biological Identifier, a bioaerosol collection and identification system to provide low-risk, cost-effective biological sampling and identification solutions for environmental monitoring. This system provides rapid, sensitive, and specific identification of various diseases and biothreat agents including SARS-COV2 (Covid). It can be strategically deployed at high people movement areas.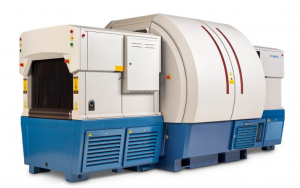 ADU. Please list solutions for armed forces (navy, army, paramilitary) available in global markets, its USPs, any of them deployed in India?
VT. Solutions available globally include threat detection and screening technologies such as X-
Ray for parcels and packages; X Ray/mm wave body scanners for people screening; Stationary & Mobile vehicle screening systems; chemical identification, trace, and bio-threat detection technologies. "Smiths Detection has worked with defence forces for over 40 years, gaining significant insight into the needs of armed forces, as well as experience in applying smart science at the frontline. Our low-maintenance and reliable equipment produces accurate, in-real-time information about traces of explosives or other suspect materials on people, packages, vehicles or surfaces."
What are your plans for the changing scenario of air travel in civil aviation? With the regional connectivity scheme implemented, is there an expansion in your business? Would this civil aviation equipment be applicable for heliports and other FBOs?
Globally, the aviation domain has been impacted greatly by COVID-19 leading to newer regulations, products, and consumer demands. We have been actively working on creating solutions that cater to improving passenger experience as well as, efficiency for the airports Currently, we are revolutionizing the civil aviation space with CT (computed tomography) based checkpoint screening, millimetre-wave body scanners, digital integration, automated lanes, and AI-based automated threat detection for various contraband and explosive items.
We also have a variety of screening and trace technologies for regional and smaller airports and heliports. Depending on the use case we offer a wide range of solutions in various sizes that can be customized to regional needs. Specifically, in aviation, Smiths Detection is present across most of the airports in the country. We were the pioneers in working with BCAS (Bureau of Civil Aviation Security) for upgrading inline baggage screening requirements to CT-based 3D technology. Most of the hold baggage screening across the country is supported by our screening equipment.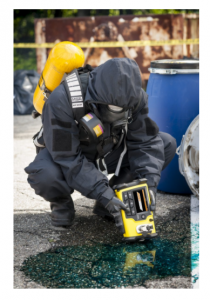 ADU. What is the aim of this research centre in Bangalore? Is it a global facility or India-specific?
VT. We have a large global Digital Delivery Centre in Bangalore committed to building jobs and R&D capabilities within India. The goal is to drive the development of products and solutions from India for the world.
We also have a global state-of-the-art Training and Experience Centre in Gurgaon, which is a first in the Asia Pacific & Middle East region, featuring a training facility, rework lab, and customer experience centre. This 11,000 square feet facility supports customers across aviation, ports, critical infrastructure, logistics and hospitality industries.
ADU. How long has Smiths been operational in India and what has been its focus?
VT. Present in India for over 20 years and headquartered in Delhi NCR. Largest India presence –qualified technical teams and state-of-the-art training, service, and experience centre in Gurgaon (one of three in the world and a global digital hub in Bangalore, focused on R&D). Smiths Detection India is present at over 30 major sites in the country Over 90% of the top 50 airports in the world use products from Smiths Detection.
ADU. Can you shed some light on solutions deployed by Smiths in India and who are their key customers?
VT. Smiths had deployed more than 5000 Computed Tomography (CT), X-ray, ETD's, and high-energy scanners for ports. We have deep key account relationships with Reliance, Tata, Adani, Bharat Electronics, L&T, GMR Group, Bangalore & Cochin Airports, Department of Logistics, and AAI. Smiths Detection has delivered the industry's highest checked baggage screening standards to the Airports Authority of India. Contracted about 70 units of CTX 9800 products across 20 plus airports in India – space where Smiths has partnered quite well with the aviation community.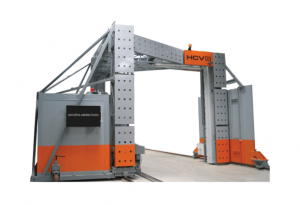 ADU. What has been Smiths Detection role in securing critical infrastructure in India?
VT. Smiths Detection has been involved in supporting some of the critical infrastructures of India, including key government buildings- stock exchange. Homeland security has really been a very focused area for Smiths Committed to offering and building world-class capabilities in the country. Also supporting various ports across the geography with upgrading the efficiency as well as security of their operations. Smiths is able to meet very stringent service level agreements well above 98% across all market segments.
ADU. How has Smiths fared during/after the pandemic? What will be its focus going forward?
VT. Despite the pandemic, Smiths Detection in India has doubled the workforce in the last two years. Committed to ensuring 40% of all open roles are filled up by female hires. While the aviation sector was impacted due to the pandemic, Smiths was focussing on the other 3 market verticals in India – ports, defence, urban security. Revenue closed at 806 million pounds overall in the last reported FY.
The pandemic has brought in the focus on technology. Bio Flash has been a key product. CT-based checkpoint screening, Body scanners, Automated lanes v/s manually pushing the trays, Automated threat detection- for detection of explosives contraband, etc, digital integration is the new trend for the Aviation sector.
Based on the current macro and geopolitical environment, Smiths Detection's role is to be a key partner to the govt of India and key security agencies. The current technologies at Smiths provide the right mix and are currently aligning with all the defence stakeholders.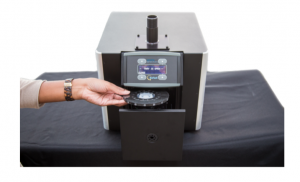 ADU. What are the recent innovations you would like to highlight?
VT. BioFlash remains one of the most recent innovation from Smiths that helps in identification of various diseases and biothreat agents including SARS-COV2 (Covid). It can be strategically deployed at high people movement areas. The product has been tested and used in the US. In India it is available for demonstration purposes and can be used at a variety of places – it does not require a lab interpretation.
ADU. What is the key differentiator of Smiths Detection?
VT. The competitive strength besides being the global threat and detection leader is in the services business. There is an increased requirement & expectation from the various customers. With over 30 locations across the country, Smiths is well-positioned to maintain current service level agreements. We have a cohesive team working towards a clear mission of keeping 'customer first' and delivering benchmark services and disruptive technologies to secure critical national assets.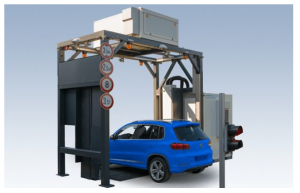 ADU. What will drive future new business opportunities for Smiths in India?
VT. For a new business, the growth drivers will be from the – persistent and evolving terror threats, hence new innovations are being done to contain them, Artificial Intelligence is another area of importance. All groups within Smiths are identifying synergies with the Indian government. Various possibilities are being evaluated at the present time.
Globally the threat detection systems market is estimated to grow at a CAGR of 13% in the next 3 years. Growth drivers are persistent and evolving threats specifically to public security, critical infrastructure, changing regulations in the aviation space, and the growth of eCommerce. India is an important market for Smiths Detection and the company aims to deepen its relationships and has invested strategically for the same.