New Delhi. 06  January 2023.  Sagar Defence Engineering Pvt. Ltd. and iDEX have signed their 50th
SPRINT contract for autonomous weaponized boat swarms for the Indian Navy in an aim to
strengthen maritime security in India and acquire "Aatmanirbharat" status in the defence industry. This is one of the 75 challenges the Indian Navy will be presenting in 2022 as part of Azadi ka Amrit
Mahotsav.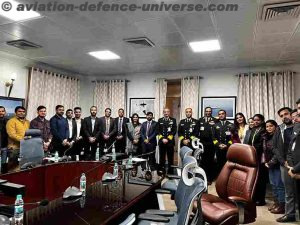 Sagar Defence Engineering Pvt. Ltd. has the know-how to create the nation's first armed autonomous unmanned boat with swarming capabilities. The agreement refers to an Indian Navy project of the Defence India Start-up Challenge (DISC 7) SPRINT initiative, and the Indian Navy expects to place an order for 12 systems after the construction of the weaponized autonomous unmanned boat. By conducting a range of navy and security tasks through our USV, including high- speed interdiction, surveillance, constabulary operations, C4ISR, and low-intensity maritime operations, the company intends to answer the needs of India's maritime security.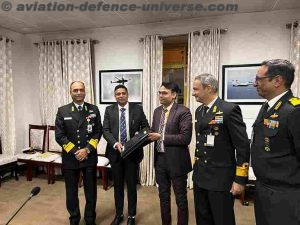 Captain Nikunj Parashar, Managing Director and founder Sagar Defence Engineering said, "We have made great progress toward the nation's objective of making India a major global manufacturing base within the next 25 years. There could not be a greater platform than The Indian
Navy's iDEX-DIO (DISC 7) SPRINT initiative, for displaying our Technology and capabilities on
Autonomous Weaponised Boat Swarms"
This was signed on Wednesday in the presence of RAdm Arjun Dev Nair, ACNS (SR), RAdm K Srinivas,
ACOM (Mod) & Cmde A P Golaya, Oi/C TDAC