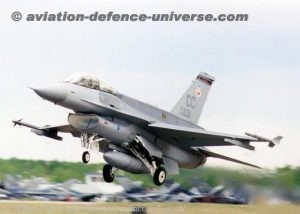 By Sangeeta Saxena
Singapore. 05 February 2018. The skies above the Changi Exhibition Centre will be the cynosure of all eyes when the Republic of Singapore Air Force (RSAF) will be putting up an integrated aerial display from tomorrow comprising an F-15SG and two F-16C fighter aircraft.
The 15-minute aerial display performance by the RSAF team will feature a total of 15 manoeuvres in a showcase of precision and co-ordination between three fighter aircraft. Major Chang Haw Ning, the aerial display team lead, said "We have trained intensively the last three months to put together this show, and it will be the first time that we are using an F-15SG and two F-16s in the same formation. We are really honoured that we are part of the celebrations for our RSAF's Golden Jubilee (and) we hope you enjoy the show."
At the Singapore Airshow, visitors will have the opportunity to engage the RSAF servicemen and women, as well as get up-close with the RSAF assets such as the F-15SG and F-16 fighter aircraft, AH-64 Apache attack helicopters, AS332 Super Puma, CH-47 Chinook and S-70B Seahawk helicopters, Hermes 450 and Heron 1 Unmanned Aerial Vehicles, C-130 transport aircraft and Gulfstream 550 Airborne Early Warning aircraft, Surface-to-air PYthon-5, DERby (SPYDER) and I-HAWK Ground-Based Air Defence (GBAD) systems, Multi-Mission Radar (MMR) and Mounted-Portable Search and Target Acquisition Radar (MPSTAR).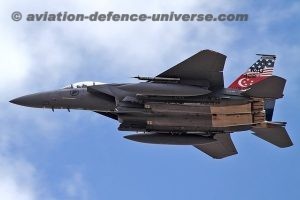 Commending the RSAF air and ground crew for their professionalism and dedication, Chairperson of the [email protected], Brigadier-General Gan Siow Huang said, "The RSAF is honoured to participate in this year's Singapore Airshow. We will showcase capabilities of the Air Force that are modern, full-spectrum and professional. These are operated by our airmen and women who are well-trained and dedicated to defending Singapore. We are also very excited this year to commemorate 50 years of peaceful skies in Singapore with our fellow Singaporeans, as we continue to defend Singapore, Our Home, Above All."
The RSAF has been participating in the biennial Singapore Airshow since its inaugural edition in 2008.