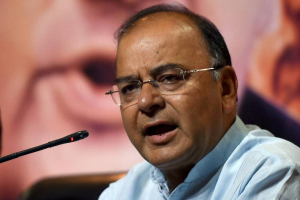 New Delhi. 02 May 2017. Naval Commanders started brainstorming at the Commanders Conference. Defence Minister Arun Jaitley addressed the Naval Commanders' and interacted with them along with Minister of State for Defence Dr Subhash Bhamre, Defence Secretary and other senior functionaries of the Ministry of Defence.
At the outset, the Defence Minister complimented the Indian Navy for its professionalism & deep commitment towards protecting the maritime interests of the country including the huge maritime boundary as also meeting a large number of international obligations, in line with the country's defence diplomacy requirements.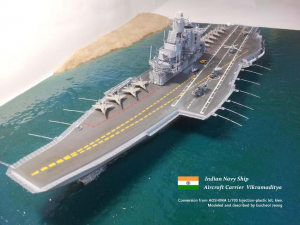 During his address the Hon'ble Defence Minister spoke about the prevailing & emerging security situation in the sub continent as also the expanding presence of the extra regional powers in India Ocean Region. He also referred to the situation on the Western Border and its linkage to the internal security. He urged the Commanders' to be prepared at all times as "Preparedness is the best Deterrent".
Acknowledging the various crucial requirements of the Indian Navy, the Defence Minister assured the Commanders' that the Govt. is working on all issues very positively and is going to increase the resources to make good the shortfalls soon.
The Defence Minister lauded the efforts of India Navy in indigenisation and urged the Commanders' to focus on furtherance of Domestic Expertise building up.
Concluding his address, the Defence Minister said that due impetus through appropriate Defence Procurement policies (such as SP Model which would be finalized soon) is being given to make good the critical capability shortfalls viz. ship borne Multi Role Helicopters (MRH), conventional Submarines and Mine Counter Measure Vessels (MCMVs).