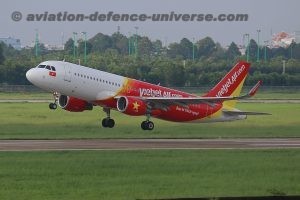 (Ho Chi Minh City, May 21st, 2018) – Continuing the biggest promotional series of the year "Free up your summer with Vietjet", Vietjet offers three golden days on May 23rd, 24th, 25th, 2018 with 1,000,000 tickets priced only from VND0 (*) during golden hours from 12:00 to 14:00 (GMT+7) on website www.vietjetair.com. The promotional tickets are applied for all domestic routes with flight period from August 20th to December 31st, 2018 (**).
Tickets are available in all channels during the golden hours of "12pm, It's time to Vietjet!" promotion program on websitewww.vietjetair.com, (also compatible with smartphones at https://m.vietjetair.com) or www.facebook.com/vietjetvietnam (just click the "Booking" tab); payment can be easily made with debit and credit cards of Visa/ MasterCard/ AMEX/ JCB/ KCP/ any ATM card issued by 34 Vietnamese banks that have been registered with internet banking.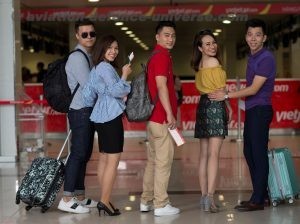 Aiming to the "Consumer Airline" model, Vietjet is continually opening new routes, adding more aircraft, investing in modern technology and offering more added-on products and services to serve all demands of customers. Vietjet is a pioneering airline that is loved by many for its exciting promotional and entertainment programs, especially during the festive season. With high-quality services, diverse ticket classes and special low-fare tickets, Vietjet offers its passengers flying experiences on new aircraft with comfy seats, delicious hot meals, beautiful and friendly cabin crews, and other interesting added-on services.