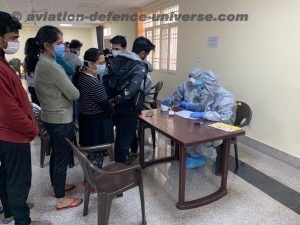 New Delhi. 15 February 2020. Final sample collection of all 406 people housed at quarantine facility of ITBP done by the team of doctors at the Centre. The reports may be received by 16th/17th day in the Camp though ICMR. Based on the reports, a decision can be taken to discharge the travelers, if agreed to by the authorities, will be done on the 18th day from the Camp. It is expected that all inmates will be depart for their homes next week observing laid down protocols with due medical procedures as per directives of Health Ministry. 2 persons shifted earlier to Safdurjung Hospital due to cough and fever are also negative of any Corona Virus symptoms.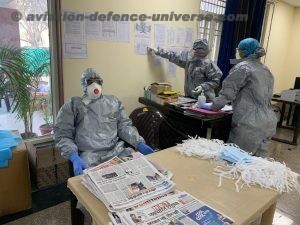 A total of 406 people back from Wuhan, China including 7 persons from Maldives on 1 and 2 February are being looked after at Chhawla quarantine facility of Indo-Tibetan Border Police (ITBP) by the expert team of Doctors and medical professionals. There are 7 children including an infant in the group.
Periodical checkups being done as per medical protocol. Samples of all 406 people are found negative earlier.
No fresh symptoms seen today. Food, bed and other basic requirements are catered. Sufficient amount of medicines are also kept at the centre.