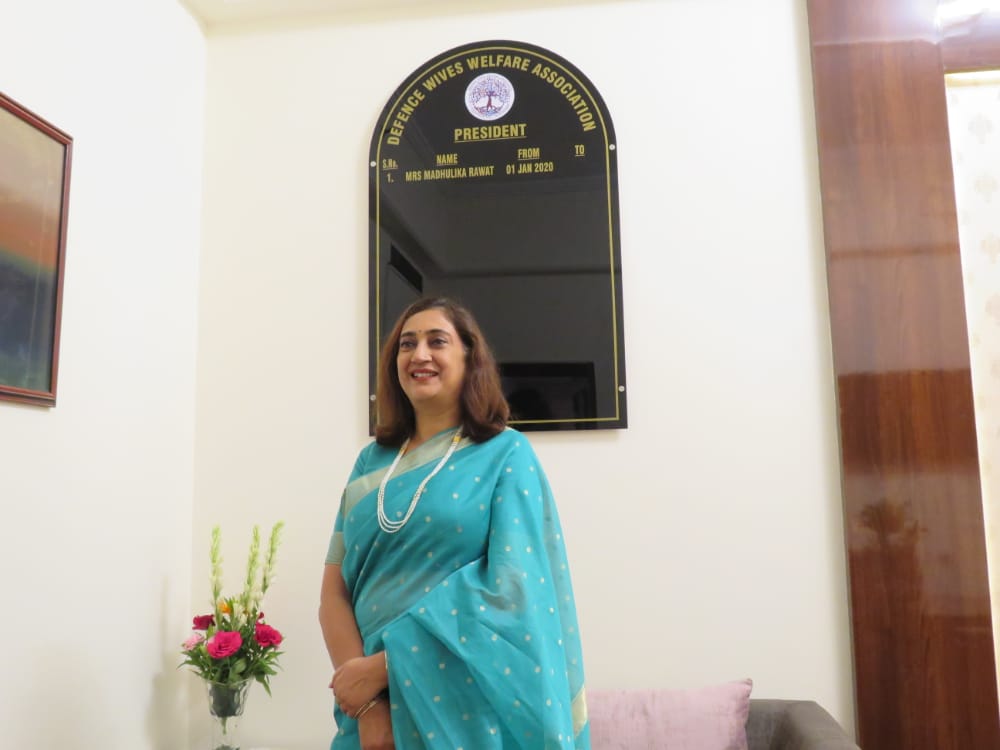 By Sangeeta Saxena
New Delhi. 10 December 2021. In one of the photo opportunity before the annual interview, General Bipin Rawat as Chief of Army Staff gave to Aviation & Defence Universe (ADU) he looked at me and said, "you are an Army wife you are braver than your husband. Madhulika my wife is braver than me. You bravely face all fronts which keeps us free to concentrate on our two fronts." And then chuckled , "no no the three fronts as the media calls it."
When a girl gets married to an Army Officer , she gets married into the Army. The Regiment becomes her family and family welfare her priority. And as the husband grows in rank and appointment, so does her family size. And Mrs. Madhulika Rawat had the largest family whose welfare was her prime responsibility. She was the President of the Defence Wives Welfare Association.
DWWA is a new concept which came into being with the concept of IDS. It is the apex body wives welfare association with a secretariate which has been looking after the wives welfare as a joint services necessity and this is the CDS's wife's responsibility as the first lady of the three forces.
As the President Mrs. Madhulika Rawat always stressed that the aim of the association is to work for the general welfare of the defence community comprising of wives and dependent family members of serving and retired personnel of the Army, Navy and Air Force including widows, both directly as well as through the respective Wives' Welfare Associations of the Services ie AWWA, NWWA and AFWWA, it is by synergising the planning and utilisation of resources and infrastructure available with them and sharing of best practices it will be achieved.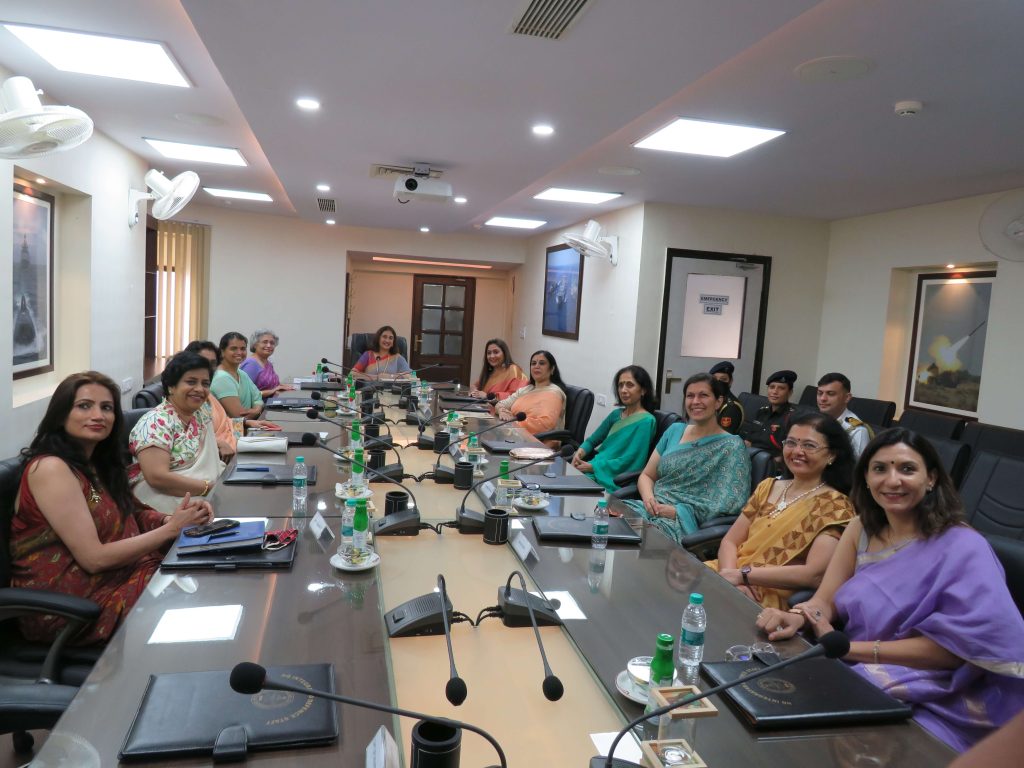 She took forward the DWWA policies of community welfare by supporting education facilities at various Tri-Service Institutions / stations and scholarship schemes for wards of Army/Navy/Air Force Personnel. And also promoted policies for protection of rights of women and children. Under her leadership army wives had an access to legal remedies against harassment.
She had been encouraging the wives of soldiers who came from rural backgrounds to complete their education or take up courses in food preservation, tailoring, knitting, bag designing, beautician , baking and many other professional ones in order to gain financial independence. A herculean task but one being executed with elan' by DWWA under her leadership.
As a previous AWWA President , a post she held while Gen Bipin Rawat was Chief of Army Staff, Mrs. Rawat stressed on resettlement of Veer Naris and ensured that AWWA in all formations took a personal interest in rehabilitating the widows and helping them live with dignity and sufficiency.
A girl from Madhya Pradesh's Shahdol, Madhulika Rawat got married to Capt. Bipin Rawat in 1986. She did her schooling in Gwalior's Scindia Kanya Vidyalaya and studied psychology at Delhi University. Her father Mrighendra Singh was the Riyasatdar of Shadol district's Sohagpur Riyasat. He was also a Congress MLA from the district in 1967 and 1972.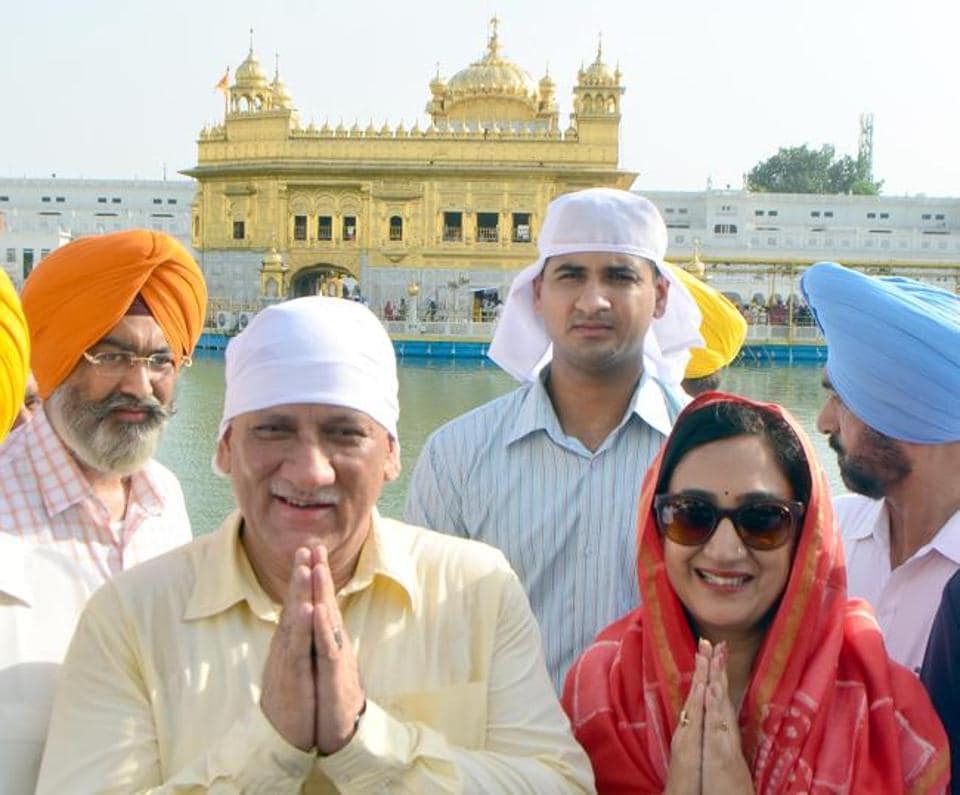 She was on 8th December with her husband General Bipin Rawat and 12 others in the ill fated Mi-17V5, which crashed in Coonoor killing 13 and leaving one critical. The couple which was married for 36 years embarked on it's eternal journey together leaving the two daughters Kritika and Tarini shocked. But both the parents would be very happy seeing from above how their daughters faced this tragedy in a true soldier's family spirit.
The armed forces will miss a cheerful and dedicated first lady Mrs. Madhulika Rawat and the DWWA it's President. She will definitely remain a role model for Army wives when it comes to looking after the welfare of the families not only as a duty but also as a mission to keep the morale of the forces high. The soldier has to be tension free while protecting our borders and his biggest concern is the welfare of his family left behind. The legacy of family welfare handed down in the defence forces by generations of first ladies, will be a morale booster for the soldiers always.