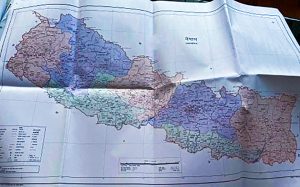 India rejects & calls it violation of current agreement
New Delhi. 13 June 2020. In an important move Nepal's Parliament today voted in favour of an amendment to the Constitution to alter the country's map to include three areas – Lipulekh, Kalapani and Limpiyadhura – within its own borders. A two-thirds majority was required in the 275-member House of Representatives, or the lower house, to pass the bill and all 258 members who were present at the session voted in favour of it.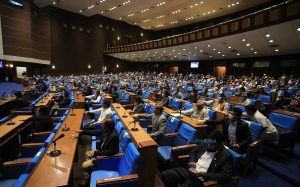 In response to this passing of Constitutional Amendment Bill revising the Coat of Arms of Nepal by the House of Representatives of Nepal, Indian MEA's Official Spokesperson Anurag Srivastava said, " we have noted that the House of Representatives of Nepal has passed a constitution amendment bill for changing the map of Nepal to include parts of Indian territory. We have already made our position clear on this matter. This artificial enlargement of claims is not based on historical fact or evidence and is not tenable. It is also violative of our current understanding to hold talks on outstanding boundary issues."
The next step for Nepal is the passage of the bill in it's National Assembly where the ruling Nepal Communist Party commands two-thirds majority in the National Assembly. Once it gets a clearance from here, the bill will be submitted to President Bidhya Devi Bhandari for final issuance of the Act and it will become legal for Nepal.