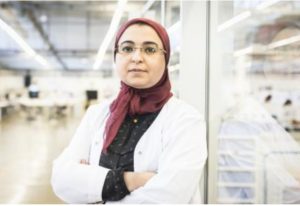 Casablanca, Morocco. 09 August 2019. Matis Aerospace, a 50-50 joint-venture Safran Electrical & Power and Boeing, has announced Zahira Bouaouda company's President.
43 year old Zahira started her career in 1997 as an auditor with Dorlian & Associes and then MCA & Associes. She served KPMG Morocco from 2001 to 2006 as a Senior Manager, and after that she joined Matis Aerospace in 2006 as Financial Director, and promoted to the Operations Director in 2017.
She has now become the first lady to lead an aerospace organisation in Morocco. Zahira has pursued her Business Administration in 1997 and Management and Chartered Accountancy in 2005 from the Institut Superieur de Commerce et d'Administration des Entreprises.
Matis Aerospace specializes in Electrical Wiring Interconnection Systems (EWIS) for aircraft and located in Morocco.