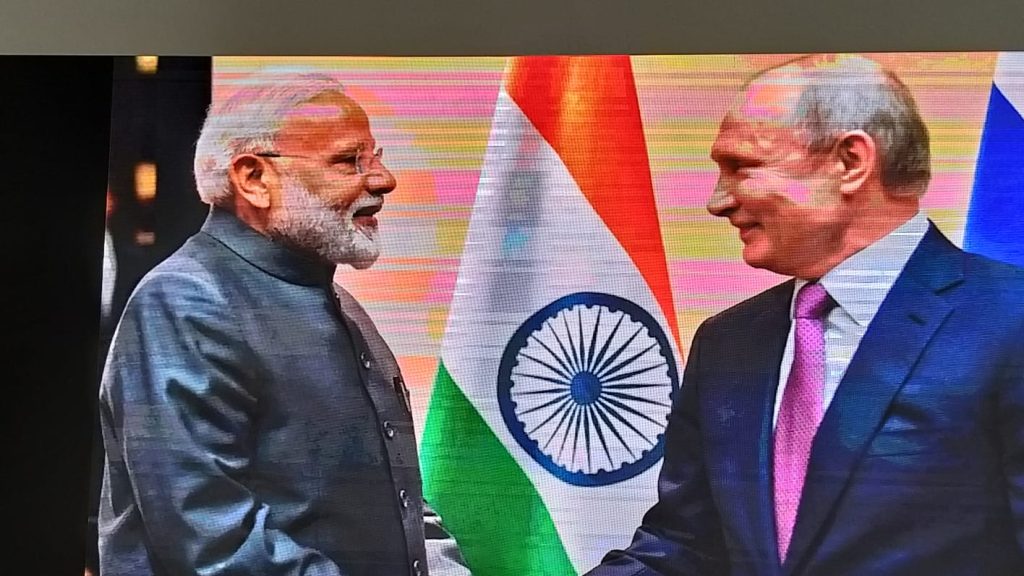 Modi-Putin set to rock the geo-political scenario
Countdown to 21st India-Russia Annual Summit begins
By Sangeeta Saxena
New Delhi. 04 December 2021. As geo-politics in the world heats up ties between old friends and traditional allies become stronger. No prizes for guessing India's friend forever would undoubtedly be Russia and the two friends are all set for a warm handshake.
President of the Russian Federation, Vladimir Putin, will pay an official visit to New Delhi on 6 December 2021 for the 21st India-Russia Annual Summit with Prime Minister Narendra Modi. This will be the first face-to-face meeting between the two leaders after their meeting on the side-lines of the BRICS Summit in Brasilia in November, 2019. There have been 6 telephonic conversations between the two leaders since November, 2019 till date apart from virtual meetings for multilateral Summits.
The last India-Russia Annual Summit was held in September 2019 during the visit of Prime Minister Narendra Modi to Vladivostok (Russia). The Annual Summit could not take place in 2020 due to the Covid-19 pandemic situation.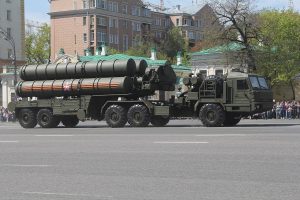 And the summit is scheduled just at the appropriate time. The deliveries of the S-400 Triumpf anti-missile defence systems deliveries are underway in India despite US's displeasure. US has placed sanctions on Turkey for purchasing the system and it will be interesting to see how they react formally to India purchasing it. Not to forget that US has been scrutinising the 5Bn Dollars deal keeping CAATSA in mind. US would definitely not want a strain in the robust ties it has with India, keeping in mind the ally India makes for it's South China Sea and Indo-Pacific Region geo-polity.
What was long awaited and most needed, Indian defence ministry also cleared a AK-203 assault rifle deal which not only includes technology transfer and but has confirmed manufacturing in India. The manufacturing of AK-203 rifles will begin in India as the Centre has given the final clearance to the project, which is a joint venture with Russia.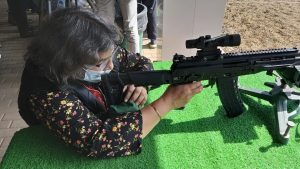 The project will be implemented by a special purpose Joint Venture called Indo-Russian Rifles Private Ltd (IRRPL). It has been created with erstwhile OFB [now Advanced Weapons and Equipment India Limited (AWEIL) and Munitions India Limited (MIL)] of India and Rosoboronexport (RoE) and concern. The 7.62 X 39mm caliber AK-203 rifles will replace the INSAS rifle. As per the plan, 20,000 rifles will be brought from Russia directly and then over 5 lakh will be manufactured in India. The venture had met a roadblock as the joint venture could not agree on a competitive offer price and meet the requirements of indigenisation at the same time . Hopefully the agreement will be signed in the next few days.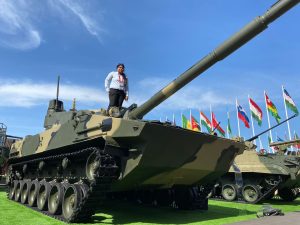 Also it wouldn't be a surprise if Sprut becomes a buzz word. It may be recalled that the Indian Army in April 2021 floated a global RFI for buying 350 light tanks which are light weight and easily deployable in rugged mountainous terrain. The Russian-built Sprut light tank just fits the bill with not only having the desirable weight but also is capable of carrying a 125mm gun. The rumour has it that the army wants to buy some of them off the shelf but there is no talk of numbers and any attached Make in India plan.
The Indian Navy last month received a significant boost in its range of naval warfare after the launch of its seventh ship in the stealth frigate P1135.6 class at Yantar Shipyard, Kaliningrad in Russia. India approved buying four frigates from Russia for around $2 billion in 2018. Two of them are being purchased directly from Russia for 950 million USD and the other two will be built by Goa Shipyard Ltd in India.
And there is also heresay that Russia offered to sell four second-hand Kilo-class submarines and India will need to pay Rs 7,300 crore for refitting all four vessels in a Russian yard. These submarines will fulfil the need till Project 75I submarines start their journeys from shipyards to naval bases.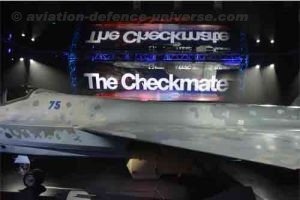 In addition to a coordinated space program between the 2 countries; co-development of aircraft like the Sukhoi Superjet 100, MS-21, FGFA, MTA and Kamov Ka-226 are also in the offing. Besides, Indian astronauts are receiving high-end training in Russia. Joint aircraft development seems to have met it's waterloo for both traditional joint manufacturers. Could the recently unveiled Checkmate be on the Russians' minds as an offer to India to make up for the lost FGFA deal? Could MTA be replaced by a new Ilyushin ? Will the Tupolev bomber be the topic of discussion? Lot of questions might get answered in the next few days.
The value of defense contracts between the two nations has also gone up from about US$2-3 billion dollars a year in 2018 to about US$9-10 billion dollars , it could go further.
The leaders will review the state and prospects of bilateral relations and discuss ways to further strengthen the strategic partnership between the two countries. The Summit will also afford an opportunity to exchange views on regional, multilateral and international issues of mutual interest.
The visit is in continuation of the tradition of Annual Summits alternately in India and Russia. The visit will provide further impetus to the India-Russia Special and Privileged Strategic Partnership.